Linda Wittbrodt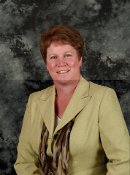 Linda Wittbrodt received a bachelor's degree in Computer Science from Michigan Tech in 1983.
Linda began her career as an Engineer in the Picture Tube Division at Zenith Electronics where she wrote software to perform statistical analysis on data taken from pilot picture tubes which was then used to determine production specs. Later, as Lead Programmer she was responsible for programming equipment used to automate production tasks on the new flat screen monitors being designed.
Next, Linda worked with Olmsted Engineering, responsible for porting over a CAM system (ACU-CARV) from a mainframe to a PC, the computer system of choice in the late 1980s.
In 1989 Linda started with Janco International in software support and data management, eventually moving into programming. She is now VP of Research and Development, overseeing programming and support departments for StockTrac, a Point of Sale software product used in automotive repair shops. Her position allows her the opportunity to work with all of their integration partners and several large franchise groups to provide the programs needed for their shops.
While a student, Linda was involved in the Michigan Tech Student Foundation. She spent her summers working with the Summer Youth Program as an assistant in the Computer Science classes. She remains active with the Computer Science Department by mentoring students via email.
Linda's continues to give back to Tech through her involvement with the local Michigan Tech Alumni chapter on social events, including the entry into the National Cherry Festival Parade. The chapter raises funds for Michigan Tech scholarships for Traverse City area students
Linda was inducted into the Presidential Council of Alumnae (PCA) in 2011.
From the PCA Induction Ceremony Program, Fall 2011