Leslie Kilgore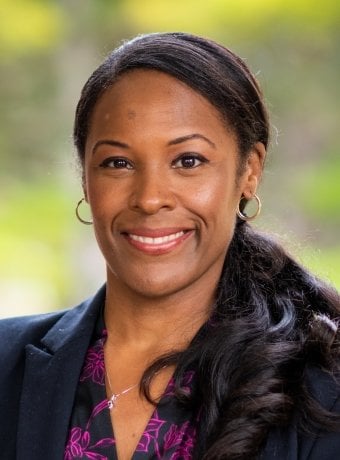 BS Mechanical Engineering 1995
Leslie Kilgore came to Michigan Tech in 1991 and earned a bachelor's in mechanical engineering in 1995. While a student, she received the Percy Julian Leadership Award.
"Michigan Tech prepared me very well both technically and socially to manage through variable relationships and challenges," she said.
Leslie went on to gain a master's in mechanical engineering from Purdue in 1996 and a master's of public administration from Southern California in 2016.
Leslie spent 20 years at General Motors in numerous roles, starting as a product engineer. Some of her other roles included global interior innovation manager and global safety and public policy manager.
In 2016, Leslie joined Thomas Built Buses based in Greensboro, North Carolina. As the vice president of engineering and technology, she worked to establish the company's vision and strategy to create custom engineered solutions in the student transportation industry.
Returning to the Midwest in 2021, Leslie took a position as vice president of new product development at Chicago-based Weber-Stephen Products, an industry leader in grills and associated accessories.
In addition to her degrees, Leslie holds a Global Business Certificate from Thunderbird School of Global Management as well as a Diversity, Equity and Inclusion in the Workplace Certificate from the University of South Florida Muma College of Business.
Leslie has been recognized as a Women of Color Emerging Leader and earned honors including a Global Innovation Award from Daimler and a Distinguished Women in Trucking award.
As a volunteer, she serves in numerous organizations that help at-risk youth including the Boys and Girls Club, YWCA, and the Detroit Sports Zone.
"I believe that we do better when we know better, and the broader our experiences, the better we will maneuver through the world," she said.
Leslie was inducted into the Presidential Council of Alumnae in September 2021.
Updated October 2021