Ted Kearly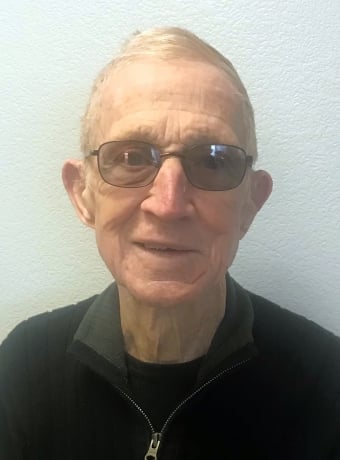 Ted Kearly's impact on Michigan Tech can be measured in many ways — through his years as a Tech employee to his current role of supporter and volunteer.
Kearly came to Tech in 1967, serving as the offensive coordinator for the football Huskies. In 1969, he became the head coach and served in this role until 1972. During those years, he compiled a remarkable 29-7-0 record.
In 1972, Kearly was named athletic director. He continued in this position until 1989. Among his accomplishments as AD: guiding the start of women's athletics at Tech, founding the Michigan Tech Sports Hall of Fame, and saving the football program when the budget was cut 76 percent in 1980.
After his tenure as AD, Kearly continued as faculty member in the Physical Education Department until he retired in 1999.
Kearly is a longtime member of the Huskies Club and is currently recognized for his lifetime giving as a member of the Dillman Society.
An avid poker player, in 2007 Kearly entered the Doyle Brunson Classic in Las Vegas. He finished as runner-up, winning nearly $1.3 million. Kearly chose to share some of his winnings with Tech by investing in the football program. His contributions helped to provide the artificial turf at Sherman Field and led the way for additional significant renovations at the facility. He continues to provide his time as a volunteer for the Champions Pavilion fundraising effort for the football program.
Kearly is a member of the Michigan Tech Sports Hall of Fame and the Upper Peninsula Sports Hall of Fame. He's also been honored with Distinguished Service Awards from both the Great Lakes Intercollegiate Athletic Conference and the Western Collegiate Hockey Association.
In 2019, Michigan Tech renamed its football facility Sherman Field at Kearly Stadium because the contributions of Kearly and his son, Tom, who compiled a 70-44 record as head coach of MTU's football team from 2006-2016.
"I take great pride in not having missed a home Tech football game in 51 seasons," Ted Kearly said at the time of football stadium dedication in 2019. "To have been a part of the program—as an assistant coach, head coach, athletic director, father, or fan—has been a great joy in my life."
Because of his longtime commitment to Michigan Tech, Kearly received the Honorary Alumni Award in 2021.
Updated July 2021