Kathleen Haselmaier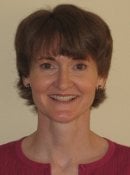 Kathy earned a bachelor's degree in Computer Science from Michigan Tech in 1984 and later completed business courses at Colorado State University. She currently leads the team that manages the HP Software electronic supply chain.
Kathy began her career as a software systems and application developer with internships at General Motors and Sperry Corporation. Upon graduation she went to work for Hewlett-Packard in Colorado as a sales development engineer and later a product manager where she led the marketing effort to introduce the first HP low-cost color workstation.
In 1991, Kathy co-founded Colorado Spectrum, a small company specializing in aviation-related PC hardware and software for gaming enthusiasts. As the worldwide sales manager she established and managed distribution channels in North America, Europe, and Asia. In 1995 Kathy returned to HP as a product manager in the HP Software organization. Since then she has held various roles within HP software businesses including supply chain, business planning, operations management, and channel management. She and her team are currently responsible for managing and improving the HP Software electronic supply chain to simplify the customer experience and maximize business results.
Kathy serves as a volunteer facilitator with the Fort Collins Restorative Justices Services program for youth and young adults. She has served as an email mentor for Michigan Tech's Women in Computer Sciences program and CS1000 classes since 2001.
While at Michigan Tech, Kathy was a member of the Michigan Tech Student Foundation serving as vice-chair during her senior year. She was also a member of the Omicron Delta Kappa leadership honor society and belonged to the L-5 Society, serving as secretary.
Kathy lives in Fort Collins, Colorado with her husband, Jim, and has two adult children.
In 2010, in recognition of her significant achievements, Kathy was inducted into the Presidential Council of Alumnae.
Portions of this profile appeared in the 2010 Presidential Council of Alumnae induction program. Updated January 22, 2015, by Kathy Haselmaier.