Jessica Kaiser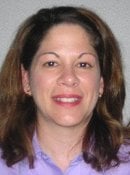 BS Business Administration 1988
Jessica graduated with a BSBA with a concentration in Operations Management in 1988, and has had a very successful career working in large and small organizations as well as her own consulting firm.

Kaiser has an extensive background in Quality Management and has led several organizations to successful ISO/QS registrations. She owned and operated her own consulting firm and has extensive managerial experience including Plant Manager, Regional General Manager and Marketing Manager, and Operations Support Leader.
Jessica was inducted into the Presidential Council of Alumnae in 1997, and received the Michigan Tech Alumni Association's Outstanding Young Alumni Award for 2001.
Excerpt from the School of Business and Economics Blog, March 30, 2007
Updated November, 2014 to include awards information