Jane Waldron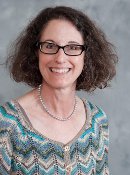 BS Environmental Engineering 1984
Jane Waldron was an early student in Michigan Tech's Environmental Engineering program, and she graduated in 1984 with a bachelor's degree in Engineering.
After graduation, she joined Limno-Tech as an environmental engineer. After a short career in computer modeling of water quality, she moved to Dow Corning to join their Corporate Environmental Compliance department. During her 28 year career at Dow Corning, she has held a variety of technical and leadership positions in Regulatory Compliance, Process Engineering, Manufacturing Operations, Supply Chain Development and Project Portfolio Management.
She was one of the early female manufacturing team leaders at Dow Corning's Midland Site, and was the first woman to manage the Greensboro (NC) manufacturing site. Her current role has allowed her to pursue her passion for sustainability by delivering improved profitability and competitive advantage while reducing the environmental footprint of Dow Corning's manufacturing operations.
Jane's passion for sustainability extends to her volunteer activities. She is on the Board of Directors for Midland's local Trout Unlimited chapter, and also serves on Saginaw Basin Land Conservancy's Board of Directors. She has assisted with Midland County's Youth Fishing program and with Saginaw Basin Land Conservancy's Youth Education program. Her goal is to help the next generation get outdoors and ultimately to appreciate and protect our environment.
While at Tech, Jane was a member of Tau Beta Pi and Phi Kappa Phi honor societies. She is a graduate from Leadership Michigan's 2000 program.
She is an annual contributor to the University, most recently choosing to support the Women at Tech scholarship fund.
Jane and her husband Bob Babcock live in Midland. They enjoy fishing, biking, hiking and traveling.
In recognition of Jane's significant achievements, she was inducted into the Presidential Council of Alumnae (PCA) in 2012.
Excerpted from the 2012 PCA Induction Ceremony Program.