Erin Zimmer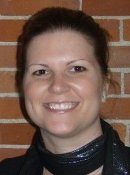 Erin received a bachelor's degree in chemistry from Michigan Tech in 1998. She then went on to earn a master's degree in business administration from the University of Connecticut in 2004, where she graduated at the top of her class.
After graduating from Michigan Tech, Erin begin working at Dow Corning Corporation as a development chemist in the healthcare industry. After spending two years in that role, she moved into a technical service role and was responsible for supporting customers in the Midwest, west coast, and western Canada. Next, she moved to Connecticut and began her role as a sales professional in the construction industry. Her territory included New York City and northern New Jersey where she was responsible for selling Dow Corning products to building owners, architects, consultants, and contractors. After completing her MBA, she moved back to Michigan and became the Americas Marketing Manager for three major construction segments. After being in that role for two years, she moved into a financial position as a Global Economic Evaluator. Her final role with the company was as the Global Marketing Manager for Silanes.
In 2009, Erin decided to leave Dow Corning to become a full time stay-at-home mom to her two small children. In addition to that very important job, she decided to pursue her passion for teaching by becoming an adjunct professor at Northwood University in Midland, Michigan. She currently teaches night classes to undergraduate business students in strategy, marketing, and management.
Erin came to Michigan Tech as a transfer student from Michigan State University. While at MSU, she was involved in the Chemistry Club, Society of Women Engineers, as well as being very active in leadership activities in her dormitory. Upon transferring to Tech, she became involved with the American Chemical Society on campus. Erin has remained active at Michigan Tech by returning to campus as a recruiter for Dow Corning Corporation. She led the effort for the University to become a top school for recruitment for both chemistry majors and in the commercial development program (hiring for sales, marketing, and customer service). While recruiting on campus, she has also spent time giving presentations to chemistry students on the possibilities and power of their chemistry degrees. She is very passionate about letting students know that a chemistry degree is very versatile and is a great foundation for both future degrees and career opportunities. She has successfully recruited several candidates who are now contributing employees at Dow Corning.
In her community, Erin is involved in Big Brothers Big Sisters, Junior Achievement, St. Brigid Catholic Church, United Way, and is a mentor for chemistry students at Michigan Tech. She is also a member of Beta Gamma Sigma — an international Honor Society for the recognition of academic excellence in business.
Erin and her husband, Charlie, (a '98 Electrical Engineering grad and her high school sweetheart) live in Beaverton, Michigan with their two children, Hattan (pronounced like the "hattan" in Manhattan) (2), and Jameson (1).
In 2010, in recognition of her significant achievements, Erin was inducted into the Presidential Council of Alumnae.
This profile appeared in the 2010 Presidential Council of Alumnae induction program.