Robin Elston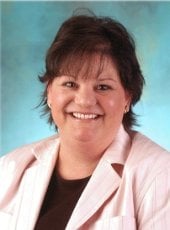 BS Chemical Engineering 1986
Robin graduated from Michigan Tech in 1986 with bachelor's degrees in Chemical Engineering and Engineering Administration, and began a fifteen year career with Procter & Gamble. Her first position was as Project and Maintenance Manager in Cheboygan, Michigan. In 1990, she became Plant Diversity & Organization Effectiveness Manager at P&G's Cincinnati, Ohio facility. Her next position was Plant Environmental Manager in Kansas City, and was then named Plant Manufacturing Manager in Lima, Ohio. Robin's final position with P&G was as an internal consultant working out of the Lima, OH facility.
Upon leaving P&G in 2001, Robin founded E&T Associates with offices in Ohio and Colorado. The company offers management and leadership training, change management, and executive coaching. In 2002, she started a second corporation, Elston Consulting, that specializes in strategic planning, motivational speaking, and team development and facilitation. Elston Consulting has over 50 clients from Fortune 500 companies, non-profit organizations, and government entities.
Throughout her career Robin maintained an active involvement in her profession and community. She currently serves as President of her community's Parent-Teacher Association, President of ASTD-Lima Chapter, President of St. John Evangelical Lutheran Church Council, and Program Director of Rotary International.
At Michigan Tech, Robin was President of Broadway Hall, and she served as a Resident Assistant for both East and West Coed Halls. She was also a member of AIChE, and served as secretary for a portion of that time.
Robin and her husband, Steve, reside in Celina, Ohio with their five children: Elise, Isaac, Nicole, Madeline and Michelle.
From the 2005 Presidential Council of Alumnae Induction.