Ellen Bauman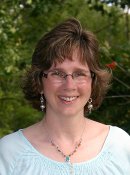 BS Electrical Engineering 1990
MS Electrical Engineering 1993
Ellen graduated from Michigan Tech with a bachelor's degree in Electrical Engineering in 1990. She later returned to Tech and completed her master's degree in Electrical Engineering in the spring of 1993.
Ellen started her career in 1990 as a Field Service Engineer for Industrial Services Technology in Grand Rapids, MI. She developed conveyor control systems and oversaw their installation in various Midwestern manufacturing sites. After completing her master's degree, Ellen accepted a position at IBM in Rochester, MN, working as an Associate Engineer on the AS/400 Entry Systems development team. She is still employed by IBM today as a Senior Engineer within the Systems and Technology Group.
During her 17 years with IBM, Ellen has held a variety of development, architecture and leadership positions. She was involved in developing the first integrated RAID cache used on IBM's mid-range systems, and worked in the networking group designing a partitionable Ethernet adapter used in IBM servers. Her current assignment involves the design and development of high-speed interconnects used in both IBM's high-end servers, as well as industrial supercomputers. Ellen's experience in system design, as well as desire for innovation, have allowed her to be an active participant in IBM's patent process. She currently holds 15 patents filed in the U.S. Patent Office.
Ellen is a member of IBM's Women in Engineering and Technology network and has been a member of the Rochester chapter of American Business Women's Association. In addition, she takes great pride in her involvement with IBM's youth mentor programs. One program she has been involved with is EXCITE, a summer camp for 7th grade girls to learn more about science and engineering. She also participates in IBM's Engineering Week activities, visiting area middle schools to help teach youth about various engineering fields by conducting experiments and completing simple projects. Ellen is also active in IBM's mentor program, working with early tenure employees in both one-on-one and group mentoring environments.
While at Michigan Tech, Ellen was member of the Michigan Tech Student Foundation, and later served as a representative on the Graduate Student Council.
Ellen enjoys being involved in the community, assisting local/school athletic programs by coaching basketball and soccer, and by serving on the Board of Christian Education at her church. She also teaches Sunday School and is a member of her church's bell choir.
Ellen and her husband, Scott (an '89 and '92 Electrical Engineering grad), live in Rochester, Minnesota with their three children, Elizabeth, Ethan, and Jack.
In 2010, in recognition of her significant achievements, Ellen was inducted into the Presidential Council of Alumnae.

This profile appeared in the 2010 Presidential Council of Alumnae induction program.