Dianne Marsh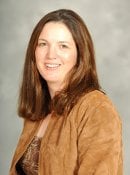 BS Computer Science 1986
MS Computer Science 1992
Dianne Marsh earned a bachelor's degree in Computer Science from Michigan Tech in 1986 and a master's degree in 1992.
Dianne started her career in 1987 as a Software Engineer for LECO Corporation in Michigan and then worked for AEG-Mictron and Candid Logic before returning to Michigan Tech to earn her master's degree.
From 1992 to 2000 she worked for several different companies as a Software Engineer, Independent Consultant and Technical Lead/Software Architect before realizing her dream of starting her own company. In 2000, she co-founded SRT Solutions, which specializes in keeping clients, including start-ups and Fortune 100 companies, at the forefront of technology. Dianne is a recognized expert in keeping up with the fast-track world of developing technologies in the computer software industry. In addition to providing coaching, training and project support, she has helped clients by assisting in securing Small Business Innovative Research Phase I grants. In 2007, her company was awarded the Ann Arbor Business Review Fast Track Award in recognition of their success.
Passionate about staying technically current and mentoring others to do the same, Dianne is active in several professional software community groups including ITZone, the Ann Arbor Java User Group and the Michigan Python User Group. She served as President of the Ann Arbor Computer Society from 2002 to 2004. Dianne is also an organizer for CodeMash, a developer conference held in Sandusky, Ohio that is geared toward developers from different technologies, languages and platforms that is affordable to individuals.
While a student at Michigan Tech, Dianne was a member of the Society of Women Engineers. As a graduate student, she helped organize a student-led lecture group to instruct other students and was given an Outstanding Graduate Student Award. She has continued her involvement with Michigan Tech by volunteering to mentor students in first-year orientation classes. She is available for questions from high school women enrolled in the Summer Youth Program who are interested in a career in computer science. In 2007, Dianne served as a panelist at the Michigan Celebration of Women in Computing held on Michigan Tech's campus.
In recognition of her significant career achievements, Dianne was inducted into Michigan Tech's Presidential Council of Alumnae in 2008. She and her husband, Tom, live in Pinckney, Michigan with their two children, Julianna and Benjamin.
From the PCA Induction Ceremony Program, Spring 2008