Deborah DeManno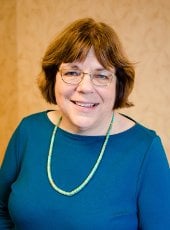 BS Biological Sciences 1978
Deborah graduated from Michigan Tech in 1978 with a BS in Biological Sciences. She went on to complete her PhD in Biological Sciences from Notre Dame in 1987.
She is a drug development researcher and developer with over twenty years of experience managing R&D projects and teams in the pharmaceutical and diagnostics industries. Deborah is currently Scientific Director, Translational Biomarker Research, Translational Research and Early Clinical at Takeda Pharmaceuticals International in Deerfield, Illinois. She has been with Takeda since 2008. Before that she held positions with Global Research & Development, TAP Pharmaceutical Products Inc., Abbott Laboratories, Northwestern University Medical School, and William Beaumont Hospital in Royal Oak, Michigan. She also completed Post-doctoral Fellowships at Northwestern University Medical School and the University of North Carolina Medical School.
Deborah has received many awards for her work including the Takeda PDD SPLEND!D Takeda-ism Award (2012), the Takeda Award of Excellence (2011), Spirit of TAP R&D Team Player Award (2007), and the Abbott Diagnostics Division Worldwide Operations Award of Excellence (2000). She has also been a co-author of more than 20 scientific papers. She has professional associations in the Healthcare Businesswomen's Association, The Endocrine Society, and The Obesity Society. She also serves on the Metabolic Disorders Steering Committee of the Foundation for NIH Biomarkers Consortium.
Deborah has stayed connected to Tech through the years, including as a Corporate Agent for the matching gift program while at Abbott Laboratories.
From the 2016 Presidential Council of Alumnae Induction