Janet Delecke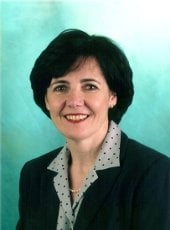 Janet received her Liberal Arts undergraduate degree from Michigan Tech in 1975. She continued her education at Michigan State University's Detroit College of Law, receiving her juris doctor degree in 1984. Currently, she is Vice President and Associate General Counsel, Employment Law and Labor Relations for Kmart Corporation in Troy, Michigan.
After leaving Michigan Tech, Janet began her career in human resources working for the Sisters of Mercy (Mercy Health Services and St. Joseph Mercy Hospital). She later attained the level of Director, Human Resources within the organization. She maintained this position while attending law school, and after receiving her law degree worked as a staff attorney at Mercy Health Services corporate offices. In 1987, she left the company to practice law as a trial attorney specializing in employment law. She joined Kmart Corporation in 1996 as Senior Attorney, Employment Law. In 2003, she was named Kmart's Divisional Vice President.
As a student at Michigan Tech, Janet was a member of the Lode staff, and in 1974 she was the University's Winter Carnival queen. Dedicated to her studies, she received her degree in three years.
Janet, originally from Houghton, comes from a strong Michigan Tech background. Both parents worked for the University. She herself worked as an admissions recruiter immediately following graduation. In addition, she is a past member of the University's College of Sciences and Arts Advisory Board.
Within her community, Janet volunteers as a Probation Officer for Troy District Court. She is a past member of both the Hospital Personnel Administrators Association and the American Society of Hospital Administrators.
Janet is married to Richard, a 1975 Mechanical Engineering Michigan Tech alumnus. They have two children, a daughter, Hope, who is a junior at Michigan State, and a son, Richard, who plays hockey for the Ojibwa Eagles and attends Houghton High School. Janet and Richard live in Rochester, MI.
From the 2004 Presidential Council of Alumnae Induction