David W. McBride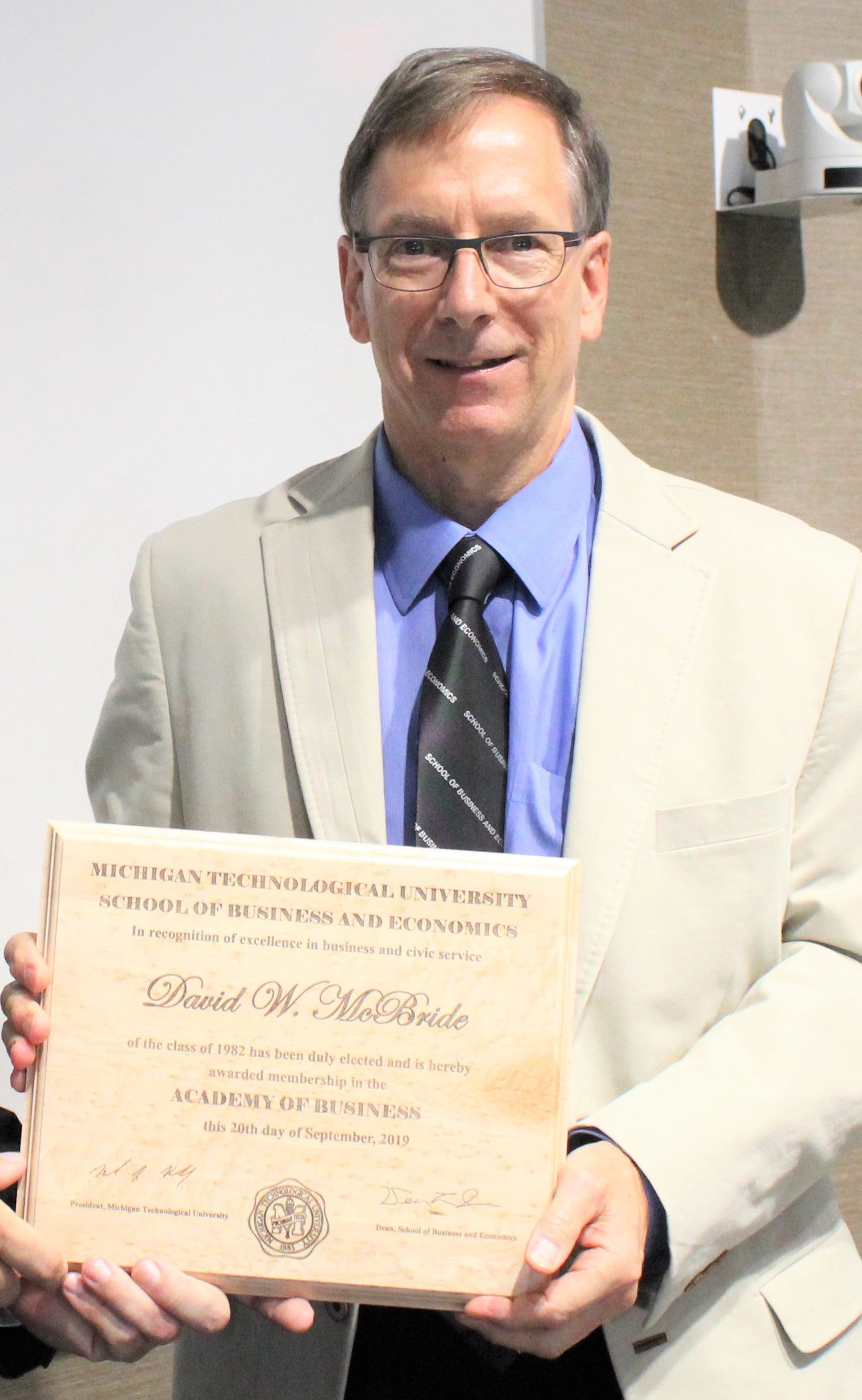 BS Business Administration 1982
David W. McBride is the owner of McBride Construction Inc. and Northland Self Storage LLC He leads an award-winning team of highly trained professionals who are leaders in the home improvement and storage industry. Dave has grown the Construction Division to become one of the top 500 in the country and the storage division to actively manage three facilities and over 500 customer relationships.
McBride Construction has been selected five times as the local builder of the year, as the Remodeler of the month for the state of Michigan and as a member of the Big 50 remodelers in the country.
Highlighted projects include developing a 25-acre industrial park in an old gravel mine, converting a Drive in Theater into a commercial center, receiving the Governor's Award for Historic Preservation in 2017 for the Douglas House renovation. Dave takes great pride in the projects he works on and has worked for four generations of the same family! He is proud that 80 percent of his business are repeat customers
McBride has served as the local Home Builders Association President, The State Home Builders Association Remodelers chairman as well as the local Chairman.
Dave has served on the Board of Directors of the Hospice of Little Traverse Bay where he led the planning and construction of the Hiland Cottage a new seven bed facility. He has been very active with Emmanuel Episcopal Church helping with the renovations and restoration of their historic church building. He volunteers at Manna the local food bank, with the Hospiteen Hospice program and actively supports the MTU Summer Youth Program.
When Dave is not working or volunteering he likes to spend time with his wife Joy boating, riding bikes or traveling. They have travelled to five continents. McBride lives in Petoskey with Joy and their beloved dog Buttons.
*From the Induction Ceremony of the 2019 Michigan Tech Academy of Business