David Bednarz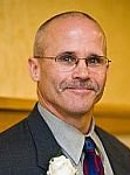 Dave Bednarz is currently Vice President of Iron Resources for Steel Dynamics, Inc. In this role, Dave is responsible for the Iron Dynamics Division in Butler, Indiana and the Mesabi Nugget and Mesabi Mining projects in Hoyt Lakes, Minnesota. Both projects are pioneering efforts in the development and operation of direct reduced iron processes. Dave joined Iron Dynamics in April 1997 as a Supervisor and was promoted to the Plant Manager position in 2000. In these roles, Dave has been actively involved in the design, procurement, construction, commissioning and operation of the Iron Dynamics facility.
Dave previously spent four years with Unimin Corp. where he was the Plant Manager for both the Ottawa and Kasota, Minnesota industrial sand operations. Prior to joining Unimin, Dave spent eight years with Inland Steel Mining Company in a variety of positions, his last position was the Section Manager – Plant in which he was responsible for all aspects of the plant operations at the Minorca mine complex. Dave started his career as a mining engineer at a start-up coal company based in Denver, CO. Dave has an MBA from the University of St. Thomas in Minneapolis, Minnesota; a Bachelor of Science degree in Mining Engineering ('82) from Michigan Technological University in Houghton, Michigan (high honors); and is also a registered Professional Engineer.
Dave has been married to wife Patty for nearly 28 years and has a 15 year old daughter Alexandra. Patty is also a Michigan Tech grad ('82) and registered Professional Civil Engineer. Patty, Dave and Alex currently live in a rural setting outside of Fort Wayne, IN, the home base of Steel Dynamics. They spend most of their free time at high school activities, most notably swimming events.
From 2010 Induction to the Department of Chemical Engineering Academy