John Dau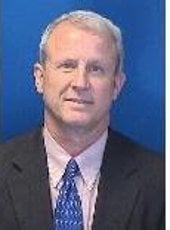 "Be humble and brave. Always be inquisitive. Always have integrity. Work toward helping others."
John Dau carries that philosophy with him in all that he does and he encourages others to do the same.
"Have a strong set of values and faith and keep others in the forefront as you serve," he says.
For the past 35 years, Dau has worked at DTE Energy (formerly Detroit Edison), most recently as plant manager of the Belle River Power Plant and manager of engineering for the fossil generation department. He is a licensed professional engineer in the state of Michigan, a certified black belt in continuous improvement, and the recipient of the McCarthy and Sarah Sheridan awards.
Dau earned his bachelor's and master's degrees in mechanical engineering from the University of Michigan in 1982 and 1985.
His involvement with Michigan Tech started as the DTE Energy corporate representative in 2005. Since that time, DTE Energy's relationship with Michigan Tech has grown from career fair representation to gold sponsor of career services, career services learning center sponsor, corporate advisory board member, enterprise and senior design teams sponsor, and host of an annual alumni event at DTE's Detroit headquarters.
Dau is the proud husband of Dianne '82 and father of James '10 and Julie '13, all three Michigan Tech alumni.
From the 2017 Alumni Awards Program