Christine Manninen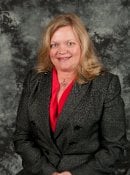 BS Biological Sciences 1990
Christine graduated from Michigan Tech with a bachelor's degree in Biological Sciences in 1990.
Growing up in the Keweenaw, Christine has had a lifelong passion for the outdoors and protecting our natural environment. She always knew she wanted to pursue a career that combined her love of both science and writing. After two years as a staff writer at the Consumers Energy headquarters in Jackson, Michigan, she went on to earn a master's degree in Environmental Journalism from Michigan State University. In 1995 she found her dream job in Ann Arbor at the Great Lakes Commission, an interstate compact agency formed in the 1950s to enable the states and provinces to reach consensus on Great Lakes priorities and speak with a unified voice. Christine worked her way up from Editor of the Great Lakes Advisor newsletter to Project Manager and Webmaster. She is currently the Communications and Web Programming Director, which includes managing the Great Lakes Information Network (GLIN: www.glin.net) and leveraging new web technologies to integrate and interpret Great Lakes data.
Over the last decade, Christine helped to develop legislation and secure funding for the Great Lakes Restoration Initiative, the largest federal investment ever to protect and restore the environmental integrity of the Great Lakes. She has been a consultant to the United Nations Educational, Scientific and Cultural Organization (UNESCO) on building a Water Resources Web Portal for the Americas and participated in UNESCO-led trips to Paraguay, Bolivia, Brazil and France. In 2003, she was a Principal Investigator on establishment of the Great Lakes Observing System, one of eleven regional associations of the U.S. Integrated Ocean Observing System. Christine is also a Smithsonian guest lecturer. She presented a suite of educational presentations on the cruise ship Clelia II in summer 2010.
Christine is a member of the Board of Directors for the Michigan League of Conservation Voters, and past President of the Isle Royale and Keweenaw Parks Association. She is also active in the International Water Resources Association, American Water Resources Association, International Water Web Consortium, International Association for Great Lakes Research, and the Society of Environmental Journalists.
During her years at Michigan Tech, Christine was a member of the Mu Beta Psi National Honorary Musical Fraternity (Member of the Year 1989), a clarinetist in the Tech Pep Band and concert bands, a Michigan Tech Fund Volunteer, and a member of the Lode staff. She also managed program sales at all Tech sporting events during 1987-1990. She fondly remembers bellowing "Get Your Husky Hockey Programs!" on many a snowy weekend at the SDC.
Christine remains blissfully single and makes a home with her two dogs on a small lake near Chelsea, Michigan. She now proudly joins her sister, Cindy (Manninen) Kring, as a PCA member.
In 2011, in recognition of her significant achievements, Christine was inducted into the Presidential Council of Alumnae.
This profile appeared in the 2011 Presidential Council of Alumnae induction program.