Cathy Colman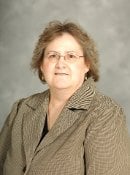 Cathy Colman earned a bachelor's degree in Computer Science from Michigan Tech in 1980 and went on to earn an MBA in General Management from the University of St. Thomas in 1996.She is currently the IT Director of the Quality, Process and Support Solution Center for 3M in St. Paul, Minnesota.
After graduation from Michigan Tech, Cathy started her career as a Software Engineer for Honeywell's Military Avionics Division. Following five years with Honeywell, she worked for Digital Equipment Corporation providing pre- and post-sales support. In 1988, Cathy went to work for 3M as a Supervisor in IT Distributed Technical Services. She was recently promoted to her current position where she exercises oversight for IT Divisional Standard Processes.
During her twenty years with 3M, Cathy has advanced from Supervisor to Manager to Director and has had responsibilities for the IT LAN Services Group, IT Electronic Messaging Group, IT Client Infrastructure Services, and IT eBusiness Applications Development. For two years she was the IT Six Sigma DMAIC Master Black Belt and led anywhere from 12-18 Six Sigma Black Belt leaders. Cathy is certified as a Six Sigma MBB.
While a student at Michigan Tech, Cathy was a member of Blue Key and was a Little Sister to Sigma Tau Gamma. She also volunteered in the community at Dial Help, a crisis line in Houghton. Cathy has remained connected to Tech by returning to campus to actively recruit co-op and full-time employees for 3M. She is very interested in encouraging students, particularly women, to pursue a career in IT and regularly volunteers for the Women in Computer Science Program by making herself available to answer questions submitted by high school students regarding a career in the computer science field. She also volunteers as a mentor to first-year students in orientation classes.
In her community, Cathy is involved in several faith based organizations, including choir and prayer ministry. She is a leader in the prayer shawl ministry for her church and is also involved with a multi-denominational lay ministry group called Unidos en Cristo. Cathy actively participates in the volunteer efforts at 3M for United Way and various cancer fundraising endeavors.
Cathy was inducted into Michigan Tech's Presidential Council of Alumnae in 2008. She lives with her husband, Mark ('77 and '79), in Hudson, Wisconsin with their dog and cat.
From the PCA Induction Ceremony Program, Spring 2008