Barbara Bennett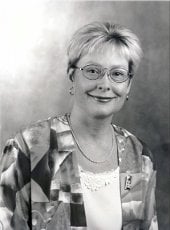 Barbara completed her Bachelor of Science degree in forestry from Michigan Tech in 1978. Upon graduating she worked for Tech's Forestry Soils Lab for one year, and then spent a year with a landscape company in northern California. She decided to continue her education, and received a master's degree in chemical engineering from Pennsylvania State University in 1984. The following year, Barbara went overseas where she taught science at The American International School in Duesseldorf, West Germany. Upon returning to the States, she took a job with Squibb as a product development engineer. After four years with Squibb she returned to Michigan in 1989 and began her career at Mead Paper. Her positions at Mead included capital project engineer, and currently, she is a production manager in the Refiner Mechanical Pulp Mill.
Barbara is a member of the American Pulp & Paper Institute and the American Institute of Chemical Engineers. She is the co-author of three published technical papers, and is the co-inventor of US Patent 5,026,873. She has been a member of the Michigan Tech Alumni Association since 1978, and has participated in several University programs including the Summer Youth Program and the Extern Program.
Barbara is married to Jesse Farkas and has three stepdaughters and a son. She and her family reside in Escanaba, MI.
From the 2000 Presidential Council of Alumnae Induction.