Donna Belusar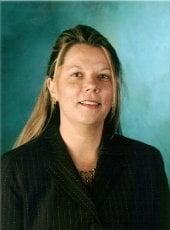 BS Business Administration 1982
Donna graduated from Michigan Tech in 1982 with a bachelor's degree in Business Administration. She immediately joined IBM, and remains with the company today. She has enjoyed a diverse career in the financial sector of the organization with international responsibilities, significant corporate scope and external customer relationships. She is currently Chief Financial Officer, Global Financing-Americas, responsible for the financial operations and results of the financing side of IBM. Prior to her current role, she was Executive Director, Internal Audit, managing the international audit organization which covers the Americas, Europe and Asia Pacific for hardware, software, supply chain, and sales and distribution. In addition, she was responsible for coordinating and consolidating IBM's strategic and operating budgets for all group geographies and Board of Director commitments. She has held many management and lead staff positions in planning, pricing, mergers and acquisitions, and financial consulting.
While working fulltime for IBM, Donna also continued her education at the State University of New York - Binghampton, earning her MBA in 1986, and then her PhD in 2000.
Donna's community activities include: involvement in IBM's on-demand community volunteerism, mentoring programs within IBM and local woman in business, volunteer positions for United Way, and she is a member of St. Colomba parish. In addition, her membership in the American Legion has provided her the opportunity to promote and support various veterans' activities. Her professional affiliations include membership in the Institute of Internal Audit.
As a Michigan Tech student, Donna was active in ODK and Phi Kappa Theta, and also participated in numerous intramural sports activities. Currently, Donna serves on the Department of Educational Opportunity Corporate Advisory Board.
Donna resides in Hopewell Junction, New York with her daughter, Amanda.
From the 2004 Presidential Council of Alumnae Induction