Tina Beier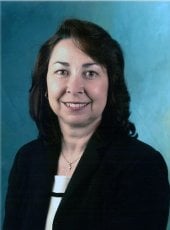 BS Business Administration 1980
Tina graduated from Michigan Tech in 1980 with a bachelor's degree in Business Administration/Accounting. Following graduation she sat for and passed the Certified Public Accounting (CPA) exam. In 1981, she began her accounting career accepting a position with Deloitte Haskins & Sells in Minneapolis, MN, and in 1983 she went to work for Celanese Corporation in New York. She returned to the Twin Cities in 1985 as a Financial Planner for the Military Avionics Division of Honeywell Inc. She left Honeywell in 1989 and began a long relationship with Hoeschst Celanese Corporation. She has held various positions within the company over the years including Accounting Manager, Manager - Financial Re-engineering, Finance Manager of the company's Trevira Division, and Chief Financial Officer - KoSa Division. In 2002 she was named Director/Accounting and Business Analysis for the Acetate Division of Celanese AG.
Tina, a recipient of the Ernst and Ernst Accounting Scholarship, was extremely active in student life while attending Michigan Tech. She was a member of the Accounting Club, Kappa Sigma Iota (holding the office of President in 1979–80), Phi Kappa Phi, and the Michigan Tech Management Club. She also served on the School of Business Advisory Council and was the student representative on the Search Committee for the Dean of the School of Business and Engineering Administration.
Tina is involved in her community as a hospice volunteer and participates in the local Junior Achievement program. In her professional life, she is a member of the American Institute of Certified Public Accountants. She resides in Charlotte, NC.
From the 2003 Presidential Council of Alumnae Induction.