Nancy Bach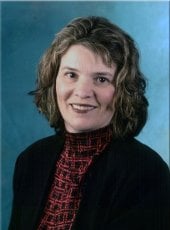 BS Chemical Engineering 1976
Nancy graduated from Tech in 1976 with a bachelor's degree in Chemical Engineering. Upon leaving Tech, she began a long career with Eastman Kodak Company, starting out as a Process Engineer at the company's headquarters in Rochester, NY. During the next several years, she moved to other positions including Product Engineer, Quality Improvement Facilitator, Supervisor, and the Department Manager in the Ektacolor Manufacturing-Paper Sensitizing Division. While working at Eastman Kodak, Nancy also earned her master's degree in marketing from the University of Rochester's Simon School in 1985. In 1993 she became Worldwide Marketing Segment Manager in the Professional Imaging Division. She moved to Hong Kong and spent six years in various marketing, manufacturing, and quality leadership positions in start-up of Kodak's new Greater China Region. She transferred to Switzerland in 2001 as Kodak Health Imaging Worldwide Customer Satisfaction and Quality Director. She returned to Rochester in 2002 and is currently working in the area of quality and commercialization of Kodak's Health Imaging Services business.
While a student at Michigan Tech, Nancy was a recipient of the Michigan Higher Education, National Merit and General Motors Scholarships. She was a Student Council Representative during her freshman year, and was a member of both Tau Beta Pi and the American Institute of Chemical Engineers. In addition, she was a trainer for the varsity football team.
Nancy's professional and community involvements include being a Certified Quality Manager, a past member of the Hong Kong American Chamber of Commerce, and she is a Six Sigma Management Black Belt.
Nancy and her husband, Michael O'Connell, have three children, Elizabeth, Christopher and Patrick. They reside in Victor, NY.
From the 2003 Presidential Council of Alumnae Induction