Donald Anderson, PE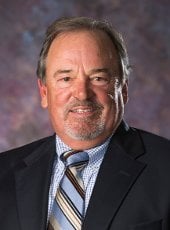 BS Civil Engineering 1966
Donald Anderson completed his baccalaureate degree in civil engineering in 1966. He started his career with the Michigan Department of Transportation as a Survey Crew Chief and Lead Inspector. In 1969 he shifted his focus to estimating and bidding on bridge and highway construction projects with Midwest Bridge Co. After seven years with Midwest Bridge he joined the John Bemis Company with a focus on Highway Signing and Traffic Safety. However, in 1977 he returned to bridge construction with C-Way Construction Co. based in western Michigan. At C-Way he was Chief Engineer and responsible for all estimating, bidding, and project management. In 1986, when C-Way suspended operations in Michigan, Anderson and a partner, Gerrit TerLaan, decided to form their own company, AnLaan Corporation. AnLaan specialized in bridge construction, primarily in Michigan. Don retired in 2010 from AnLaan. The company had been built from the ground up with a $20,000 loan from each partner. In 2007, when three long-time employees purchased the company, the annual volume for AnLaan was $30,000,000. AnLaan Corporation continues to do well under the new ownership with a current volume of $50,000,000/year.
Don and his wife, Cynthia, reside in Grand Haven, Michigan and enjoy traveling and visiting their children and grandchildren in Maine and Colorado.
Excerpted from the 2016 Civil and Environmental Engineering Department Academy induction program.