Joycelyn Abraham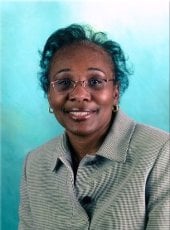 BS Business Administration 1977
Joyce graduated from Michigan Tech in 1977 with a bachelor's degree in Business Administration-Industrial Management. She began her career at American Can and moved on to Kaiser Aluminum & Chemical Corporation in Spokane, WA. In 1981, she was the foreman of the company's Trentwood Works Division. She then accepted a position with Kimberly-Clark Corporation where she remains today. During her 22 years with K-C she has held various manufacturing positions with Infant Care, Tissues, Adult Care, Wet Wipes, Nonwovens, and Technical Paper Businesses. She is currently at her fifth K-C location, serving as the Product Supply Director for the company's Business-to-Business Group in Roswell, Georgia.
While a student at Michigan Tech, she was a member of the Black Student Association (BSA). Joyce was also involved in the University's Daniell Heights community. She recently facilitated the annual BSA retreat and a campus-wide diversity forum.
Joyce is currently a member of the Board of Directors Network (BDN), an organization for women on corporate boards. Her community involvement includes being very active in her church, and serving as a leader and mentor for Beacon of Hope—a program which coaches women in high-risk situations. In addition, she provides meals for the local "Meals on Wheels" program.
Joyce and her husband Dale, also a Tech alum, make their home in Alpharetta, Georgia. They have two children, Anthony and Kineta.
From the 2004 Presidential Council of Alumnae Induction.