Capture Your Adventure
Have more questions, head over to our Capture Your Adventure Tab under our Program and Events Tab for more details.
Husky Hobbies-Spring 2021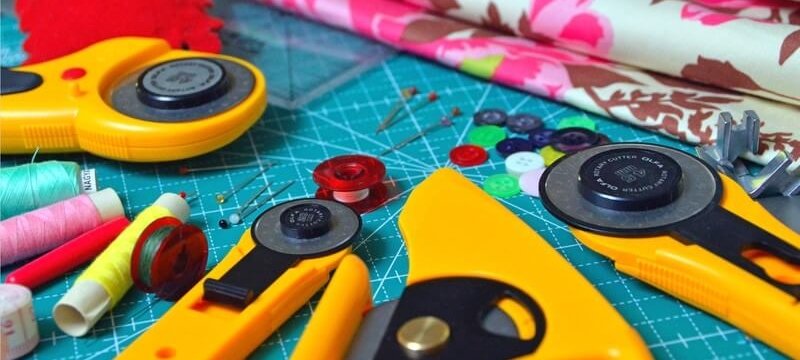 Are you ready to be creative and learn how to make cool things? Join us every Thursday event at 6 p.m. on Zoom as we teach you how to make something in a small group. We'll meet each week, with the goal of providing something different to learn during each session.
Each Husky Hobby session will have a kit created that students are welcome to pick up from The Student Leadership and Involvement Office (MUB 112) on Tuesday's between the hours of 8:00 am and 5:00 pm. The materials in the kits will be useful for the Thursday night event, and will be used during the demonstration video. Kits are on a first-come, first-served basis. If you do not receive a kit you can still join us. Each session will have a materials list attached and after the teaching session is completed the HuskyCast video will be added to the schedule.
Questions? wmborosk@mtu.edu
Let's get ready to create!
Husky Hobbies Schedule
Event Name
Date
Description
Resources/Notes
Easy Taco Pasta
January 28, 2021

Join Anna M. with the HuskyFAN as she teaches you how to cook the perfect taco pasta! This is a quick and easy, 4 ingredient meal, is super tasty, and the variations are endless.

We had such a fun time making Taco Pasta! If you missed it, check out our session!

Here is a list of items that you will need for Thursday at 6 p.m.

Knitting Basics
February 11, 2021

Join Emilie and Kady as they walk you through the beginning basics of knitting! Knitting is an amazing way to relax, and is something that can be easily taken with you from place to place. Oftentimes materials are readily available and inexpensive to purchase.

We weren't able to record this session (oops!) but here are a few resources if you missed us! Casting on, Knit, Purl, and Binding off. If you have any questions, please reach out (wellness@mtu.edu).

Here is a list of materials that you'll need for Thursday's class.

DIY Gnomes!
February 18, 2021

Join Whitney as she walks you through how to make a Gnome! We'll be using some fun materials that you can find around the house (materials will be provided in the materials packs), along with some tools that you can use for years to come for all of your crafting needs! Gnomes are cute, very popular, and make a great gift of decor for your space. Let's have some fun with gnomes!

We're jazzed that you're excited about this event! Please let us know if you're coming!

Here is a list of materials that you'll need for Thursday's class.

If you missed the session, here is a similar video tutorial.

Bra Decorating for the Bra Show
February 25, 2021

Join the Society of Intellectual Sisters at Michigan Tech as they walk you through how to pick a theme and decorate a bra for the annual Bra Show. The overall theme for this year is Ancient Greece-so the theme possibilities are endless (and so much fun)! Let's have some fun and decorate some bras!

During this session various materials were used, including feathers, glitter, ivy, tulle, fiberfill, shells, and more!

If you missed the session, here is the recording of bra show decorating.

Crochet Basics
March 4, 2021

You won't want to miss this super fun session with Makala, as she teaches you the basics of crochet. Crochet tools and materials are often-times easy to find and are usually inexpensive, which makes crocheting a very affordable hobby!

Here is a list of materials that you'll need the class.

If you missed the session, here is the recording of crochet basics.

Embroidery
March 18, 2021

Join Emma as she teaches us the basics hand sewing skills and embroidery techniques. At the end of this class participants will be able to sew small holes in shirts and complete 3 different types of basic embroidery stitches.

Check out this cool video on embroidery tips.

If you missed the session, or want to review, please check out the embroidery basics session recording.

Here is a list of materials that you'll need for Thursday's class.

Letter and Letter Writing
March 25, 2021

In an age of excessive screen use and instant communication, toss off your blue light filtering glasses and join Holly as we go over basic lettering styles to create a custom handmade card! We'll also talk about what to put in a letter to someone and how to communicate through letter writing. In this session, you'll leave with a fully decorated, sentimental card ready to be stamped and dropped into the mail. No skill or prep needed but you can start thinking about who will be the recipient of your creation! Will you write a letter home? A birthday card for grandma? A saucy love letter to bae? Items not included, but helpful to have: regular pencil, black marker/sharpie, and a letter stamp!

If you missed the session, or want to review, here is the Letter and Letter Writing recording.

If you didn't get a kit, here is a list of materials for the event-feel free to join us and follow along!

Cookie Decorating with Plenty O'Cookies
April 1, 2021

I'm Alex — a self-taught baker and decorator extraordinaire, based in Columbus, Ohio. I got my start in an apple-adorned kitchen baking with my family. I was nothing but a boy with a rolling pin, a mouth full of raw cookie dough, and a dream. A dream that one day I would be a star. And now, with a little help from my stand mixer, piping bags, and support system, there's nothing that will get in my way. So, you may be wondering what this "Plenty 'O Cookies" business is about. The name Plenty 'O Cookies actually stems from a different part of my life: I'm a drag queen. You can call me Alex by day and Plenty 'O Smiles by night. You could say that I'm in it for the dough, but in all actuality, I'm in it to conquer the world. C'mon drag queen baker! Oh my, look at me dragging on about my life and dreams. Join me for this cookie revolution. They may look great, but they taste even better.


If you missed the session, or want to review, here is the recording of cookie decorating.

If you didn't get a kit, here is a list of materials for the event-feel free to join us and follow along!

Drawing Basics
April 8, 2021

My name is Ryan and I am a self-taught artist, my main passion and focus is on linework (basically the art of drawing) using traditional methods and experimentation. Electronics and digital media have made the process of art too streamlined and "perfect." My process focuses on the dexterity of the hand and accepting whatever comes of the lines we make, learning to sit back and embrace the mistakes as each one is just a lesson taught and learned through our own processes. Today I will show you how to draw a front portrait from imagination using the "golden rule or safe ratio." We will learn how to construct an outline, measure proportions, and add details to the face and hair. You do not need any experience or prior knowledge of drawing. This lesson will show the basics and we will have fun experimenting with imagination.


If you missed the session, or want to review, here is the recording.

If you didn't get a kit, here is a list of materials.

Plastic Recycled DIY Mats
April 15, 2021

The Plastic Mat project is to help recycle waste as well as help those who are in need. The amount of plastic bags being wasted has increased in the past two semesters. In order to help, the Plastic Mat Project will collect the plastic bags that are used in our community and turn them into mats to donate to the homeless. The organization located in Southeast Michigan called Motor City Mitten Mission collects these plastic mats and helps to distribute them to those in need. However, we need help from the community in order to move forward with this project. Once enough plastic bags are gathered, we will need help to crochet these bags into mats before we donate them to the organization. Groups will be meeting over zoom to crochet. No previous experience is required to help with crocheting for we will have people to teach others on how to crochet. Whether you only donate the plastic bag or help with crocheting, any type of help is appreciated!

If you missed the session, here is the google slides presentation.

If you didn't get a kit, here is a list of materials.

Painting Basics
April 22, 2021

More information to come soon! (It's going to be awesome, and no, you don't have to be an expert to join us!)

If you missed the session, here is the recording.
Bigfoot Glowshoe
Due to COVID-19 Bigfoot Glowshoe 2021 has been cancelled. Bigfoot is looking forward to seeing you in 2022!
Health Hut!
Health and Well-Being Ambassadors at Michigan Tech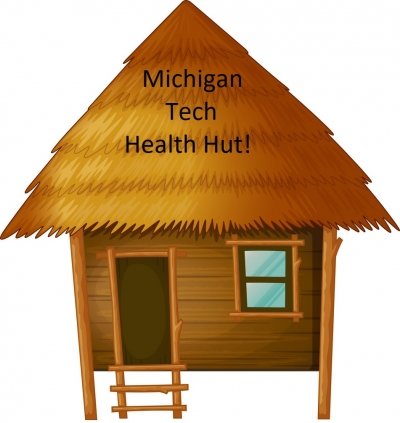 Health Hut Schedule Spring 2021
Library Exhibit Space, 1st Floor from 12:30-3:00pm.
| Event Name | Date | Description |
| --- | --- | --- |
| Winter Warm Up | February 17, 2021 | Come learn about the Winter Warm Up event to stay warm this season! There is a donation area at the basement of Wadsworth where students can pick up clothes and place donations for others to grab! Benefits all who need it! |
| OAP Snowshoe Hike | March 3, 2021 | Excited to learn more about the Outdoor Adventure Program at MTU? This health hut emphasizes the snowshoe hikes, and you can get the scoop on how to stay active even when it's cold out! Prize raffles may be included! |
| The Green Bandana Project | March 17, 2021 | Come learn what the Green Bandanna Project is, and how you can get involved! If you have an interest in mental health and want to help spread love to others, this could be an opportunity to do so. |
| Husky Hobbies | March 31, 2021 | Have you participated in Husky Hobbies? Now is the time to branch out and try a new hobby! Husky Hobbies are virtual events that allow students to connect and relax by trying new hobbies together. This includes cooking, embroidery, crafting, etc. A schedule with additional Husky Hobbies will be posted. |
| Zero Shades of Gray | April 4, 2021 | Come learn about the "Zero Shades of Gray" event. This event is focused on the topic of sexual assault and how to properly address and educate others on the matter. Educating yourself on this issue is important and beneficial to be aware of. |
| Let's Talk | April 28, 2021 | Let's Talk! The "Let's Talk" program provides a way for students to have free, confidential consultations with the MTU counselors. If you are curious about anything regarding therapy, or just have a specific concern to talk with someone about, then "Let's Talk" could be beneficial to you! This health hut will include a schedule for the event and promote additional self-help resources on campus. |
Spring 2021 Schedule will be available soon!
Husky Hour!
Join us and learn all about living a happy and healthy lifestyle!
Husky Hour and Health Hut Resources