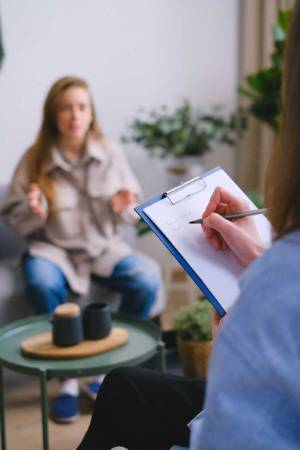 Welcome! We are thrilled at your interest in completing your clinical internship at Michigan Tech's Center for Student Mental Health and Well-being. We understand that choosing an internship is an important and potentially difficult decision, which can influence your professional identity development. With that in mind, we would like to share some details regarding what an internship at the Center looks like to help you in making a decision that is best for you.
Clinical staff at the Center are trained in a wide range of theoretical perspectives and modalities that meet the needs of the university student population. Clinical services include, but are not limited to, short-term, solution-focused individual counseling, group counseling, education and outreach events, and medication management. Our goal is to provide the least intensive, most effective treatment that will meet the needs of the student.
Clinical interns are provided with the opportunity to work collaboratively with the staff or other interns to grow and learn the necessary clinical skills to practice post-graduation. Interns start out shadowing staff clinicians before transitioning to building their own caseload. We understand that interns are here to learn and are not active staff members, which means that caseloads are monitored and adjusted to maximize their learning objectives. Interns will have the opportunity to gain experience in both one-on-one counseling as well as group counseling. Additionally, interns will have opportunities to participate in other learning activities based on their learning goals and as available events come up.
All interns will receive one hour of weekly supervision with a fully licensed clinician. Additional opportunities for case consultation are provided as needed, as well as potential opportunities to join staff consultation meetings (subject to the intern's schedule).
Requirements for a clinical internship include the following:
Enrollment in an accredited graduate program in a counseling related field (social work, psychology, counseling, etc.).
Must be completing their clinical internship (practicum or non-clinical placements will be considered based on ability).
Interns must complete their hours M-F between 8am and 5pm.
Internships are available for both the academic year and summer, but space is limited. If you are interested in Counseling Services for an internship, send your resume and school information with the program you are enrolled in to Kerri Gilbertson, Assistant Director for Clinical Services and Training.
---