The Department of Physics has over 900 graduates—in 46 states and 15 foreign nations—who have gone on to careers in telecommunications, materials, astrophysics, signal processing, theoretical research, academia, and many other fields. Our alumni have sought answers to some of our most challenging problems today, in areas including thin film studies, vibrations and rotordynamics, and green energy.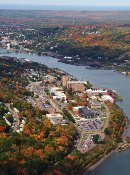 Teboh Roland
'04
"Michigan Tech provided me with the solid graduate foundation in physics that I needed to succeed in my chosen medical specialty. Michigan Tech professors and the very friendly and safe Houghton community provide a very conducive environment for any individual to exploit their God-given talent to the fullest. I would choose no other university if I had to do it all over . . .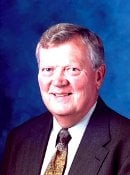 Paul Pietila
'62
Paul Pietila graduated from Michigan Tech with a BS degree in Applied Physics in 1962. He earned an MBA degree in 1972 from Bowling Green State University. His distinguished business career included five years with General Motors followed by 30 years at Ford. The first half of his career was spent in the areas of quality and reliability—the second part in . . .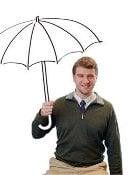 Michael Adler
'14, '14
Clouds arise out of nowhere and dissolve into nothingness, an intricate interaction of heat and cold, dampness and dust. Michael Adler aims to describe a portion of that dance in numbers, the sign language of physics. Adler is a senior majoring in both physics and applied/computational mathematics. An accomplished . . .
We like to stay connected with alumni and current students enjoy learning about your achievements, milestones or share a story or old photo.
Physics Research