The Department of Physics has over 900 graduates—in 46 states and 15 foreign nations—who have gone on to careers in telecommunications, materials, astrophysics, signal processing, theoretical research, academia, and many other fields. Our alumni have sought answers to some of our most challenging problems today, in areas including thin film studies, vibrations and rotordynamics, and green energy.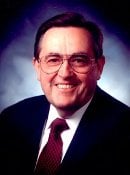 Leonard Buckman
'60
Leonard C. Buckman is president and general manager for Rockwell WABCO Vehicle Control Systems, a joint venture between Rockwell Automotive and American Standard Inc.'s Automotive Product Group. He has held this position since July 1992. Len joined Rockwell in 1977. He lead a highly successful career as chief engineer, director of engineering and product . . .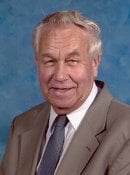 Gordon Frantti
'54, '53
Gordon Frantti retired from Michigan Tech in 1991 as Professor of Geophysics and Head of the Department of Geological Engineering, Geology, and Geophysics. While at Michigan Tech, Gordon also held the following titles: Assistant Professor of Geophysics; Associate Professor of Geophysics; Professor of Geophysics; and Acting Head. During that time, he taught various courses in . . .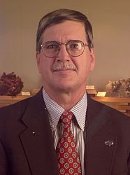 Michael Reblin
'68
During Mike's 26 years with Unocal his job titles and duties included: Geophysicist in Indonesia and California; Area Geophysicist covering the offshore of southern California; Senior Geophysicist in the Alaska district; District Geophysicist coordinating all geophysical activities in Oregon, Washington, Nevada, and southern California; District Geophysicist in Midland, . . .
We like to stay connected with alumni and current students enjoy learning about your achievements, milestones or share a story or old photo.
Physics Research