The Department of Physics has over 900 graduates—in 46 states and 15 foreign nations—who have gone on to careers in telecommunications, materials, astrophysics, signal processing, theoretical research, academia, and many other fields. Our alumni have sought answers to some of our most challenging problems today, in areas including thin film studies, vibrations and rotordynamics, and green energy.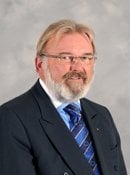 Werner Vogt
'66
Werner R. Vogt, a native of Germany, was raised in Sault Ste. Marie, Ontario. He earned a BS in Physics from Michigan Technological University in 1966, and then studied business at the University of Michigan. His first position was with Union Carbide, and by 1971 he was promoted to Plant Manager of the Consumer Product Division in Geneva, Switzerland. While working for . . .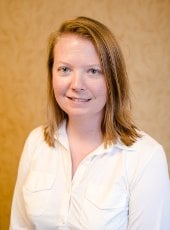 Heather Lewandowski
'97
Heather graduated from Michigan Tech in 1997 with a BS in Physics. She went on to complete her MS and a PhD in Physics from the University of Colorado. She is an Associate Professor of Physics at the University of Colorado and is currently Associate Chair of the Physics Department and Director of the Engineering Physics Program, which has over 150 majors. Her . . .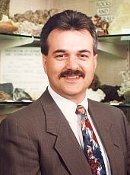 David Maness
'75
David Maness graduated from Tech in 1975 with a BS in applied geophysics. He went to work with Mobil Oil in Dallas, Houston and Calgary offices and became an exploration superintendent responsible for geological and geophysical interpretations of the Gulf of Mexico region. In 1982 he joined L. Texas Petroleum where he became vice president of Exploration. . . .
We like to stay connected with alumni and current students enjoy learning about your achievements, milestones or share a story or old photo.
Physics Research