Alumni and Friends
The Department of Physics has over 900 graduates—in 46 states and 15 foreign nations—who have gone on to careers in telecommunications, materials, astrophysics, signal processing, theoretical research, academia, and many other fields. Our alumni have sought answers to some of our most challenging problems today, in areas including thin film studies, vibrations and rotordynamics, and green energy.
Alumni News
Alumni Links
Physics Research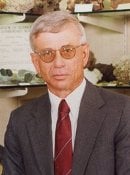 Gary Aho
'68, '68
In 1979, Gary started his career at Cleveland Cliffs Iron Company in Ishpeming, Michigan. After an increasing number of western assignments, he moved to Colorado where he became CCI's Chief Engineer and soon after, Manager of the Western Division. He is a national authority on oil shale and served as chairman of the National Oil Shale Association. Gary has had a . . .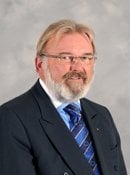 Werner Vogt
'66
Werner R. Vogt, a native of Germany, was raised in Sault Ste. Marie, Ontario. He earned a BS in Physics from Michigan Technological University in 1966, and then studied business at the University of Michigan. His first position was with Union Carbide, and by 1971 he was promoted to Plant Manager of the Consumer Product Division in Geneva, Switzerland. While working for . . .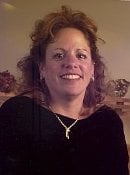 Patricia Henderson
'77
After completing her B.S. in Applied Geophysics at Michigan Tech in 1977, Patricia joined Mobil Oil Corporation and performed exploration in offshore Louisiana, Florida, and the Norwegian North Sea. In 1980 she began working for Exxon Corporation in Esso, Norway where she interpreted the first 3-D seismic data in the Norwegian Sector of the North Sea. In 1983, Patricia . . .
Tell Us Your Story
We like to stay connected with our alumni and our current students enjoy learning about your achievements and milestones. Tell us about your career, share a story, submit an old photo, and read our newsletter.