Injustice takes many forms. In an upcoming speaker series, Michigan Tech's Institute for Policy, Ethics and Culture (IPEC) takes on some of the most compelling.
IPEC's virtual speaker series, Justice in Transition takes place at 7 p.m. on Tuesday and Thursday nights March 23 through April 15. Featuring nationally known experts, activists, thought leaders and TED Talk speakers in economic, environmental, cultural, political and technological justice, it's designed to be a space for community conversation. There's a different topic every week. But they're all interconnected, with a renewed sense of urgency.
"Calls for justice — for the land, for people of color, for the poor, for those structurally and systemically excluded from access to the good life — are proliferating," said IPEC Director Jennifer Slack, distinguished professor of communications and cultural studies with the Michigan Tech Humanities Department. "The past year has been especially tumultuous. The COVID-19 pandemic has not only disrupted daily life but exposed deep inadequacies and inequities in the delivery of health care. The killing of George Floyd lit the latest fuse of anger over police violence against people of color. White supremacists have found new footing and have equally encountered informed and growing resistance. The concerns and warnings of climate scientists are increasingly being taken seriously as bizarre weather events stress inadequately prepared infrastructure. The land implores us to act, as species are lost to extinction and ecosystems are disrupted by the actions of humans."
"The series features a variety of speakers who actively address systemic injustices of the past and present and advocate for change that enables us to all rise together."
Slack notes that all of the issues have deep cultural roots—and none are new problems. It's the dramatic convergence of events in a single year during a global pandemic that offers opportunities to, as she puts it, "see the connections among them, confront what needs to be addressed and envision what justice and advocacy look like going forward."
Opening the series with spoken-word poet, dancer, playwright and educator Marc Bamuthi Joseph, and closing with civil rights activist DeRay McKesson — an early supporter of the Black Lives Matter movement, presenters also include Robin Wall Kimmerer, author of Braiding Sweetgrass: Indigenous Wisdom, Scientific Knowledge and Ruha Benjamin, author of Race After Technology.
Book Giveaways and Conversation Takeaways
Copies of McKesson, Kimmerer and Benjamin's books are among several selections available free through project partner Portage Lake District Library (PLDL). And, a plus for younger readers: the Michigan Humanities grant and IPEC matching funds enabled the library to also select age-appropriate young adult and children's books that complement the series. That way, everyone in the family can be part of the conversation, says PLDL program director Michael Stanitis.
"Come in, grab a book and enjoy the conversation," he said. "Readers can trade, share or form book clubs around the selections."
Stanitis, who will also help moderate the community question and answer segments during the live streams from "mission control" — the Rozsa Center — says the series aligns with the library's mission to bring the community together. Previous collaborations with Michigan Tech and other community partners demonstrate the power of co-sponsoring events to attract larger, more diverse audiences ready to engage with important and complex topics by learning, listening and discussing.
"It's a big conversation — you've got to start somewhere," Stanitis said. "As a free and public library we aim to serve everyone and find strength in celebrating our differences. The Justice in Transition series, in partnership with the Institute for Policy, Ethics and Culture, complements our mission and encourages vital discussions on racial justice and equality in our community."
Expert in Their Fields, Leaders in the Call for Justice
"To heighten awareness that these problems and movements are interconnected, our speakers address a range of crucial issues," Slack said. "After each speaker's presentation, they'll engage in conversation with an IPEC member chosen for their commitment to the issues raised by the speakers." Speakers will also answer audience questions, which can be submitted in advance. Here's a look at series line-up: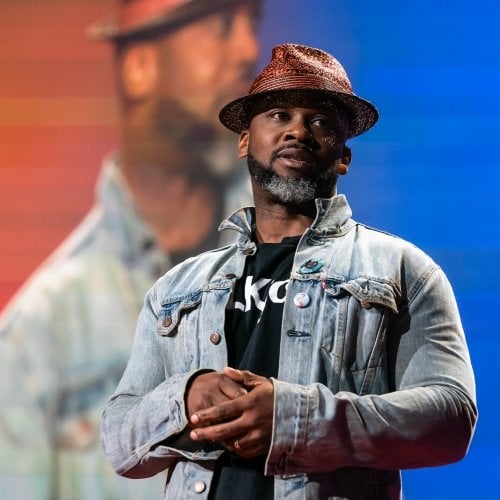 March 23: Marc Bamuthi Joseph
Poet Marc Bamuthi Joseph speaks to the role of the arts in creating solidarity. "His brilliant and passionate advocacy for the arts as contributing to systemic change provides the inspiration for the entire series," said Slack. Joseph will converse with Mary Jennings, director of programming at the Rozsa Center for Performing Arts. Watch Bamuthi Joseph's TED Talk and his performance of How We Heal.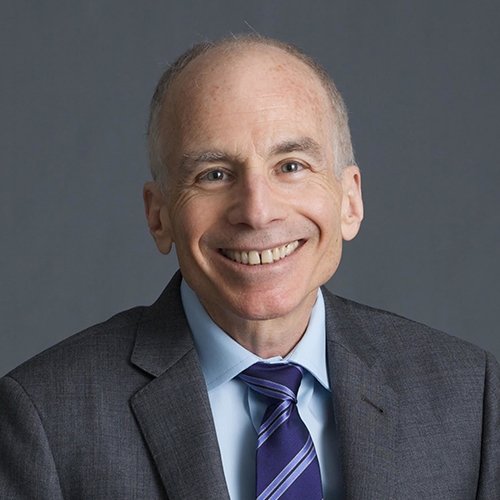 March 25: Lawrence Gostin
Human rights law and global health expert Lawrence Gostin covers the failings of the U.S. health care system exposed by the pandemic and shares lessons learned as he advocates for changes in health care delivery. Gostin will converse with Caryn Heldt, director of Michigan Tech's Health Research Institute and technical director of the University's COVID-19 Testing Laboratory. Watch Gostin's Ask and Answer on preventing the next pandemic.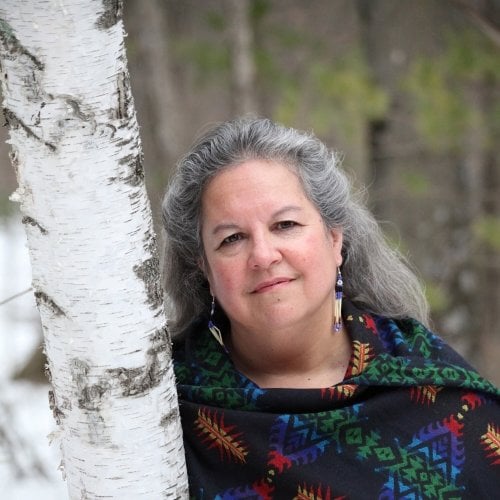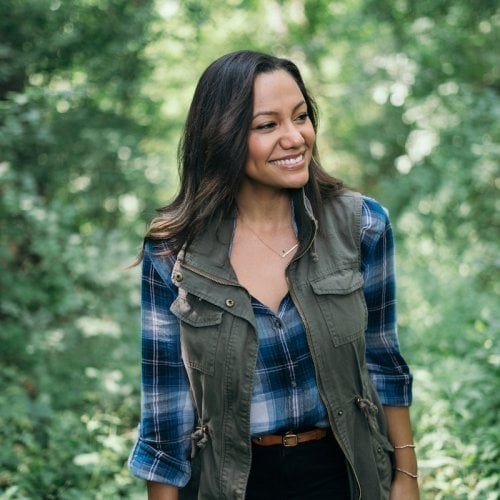 April 1: August Ball
August Ball, of Cream City Conservation, is described by Slack as "a fiery activist from nearby Milwaukee who makes palpable the sources of racism and advocates for environmental justice that takes into consideration the uniquely systemic challenges for people of color." Ball will converse with ecosystem ecologist Amy Marcarelli of the MTU biological sciences department, whose teaching and research occurs at the interface of nutrient cycling and ecological communities, including humans. Watch Ball's video on equity in conservation.
April 6: Katherine Hayhoe
Climate scientist Katherine Hayhoe combines atmospheric science and public policy to emphasize the interlacing of climate science and its effects. "She is known for being an excellent communicator who can speak to people across the spectrum of political differences and faiths," said Slack. Hayhoe will converse with Sarah Green, a chemist and climate scientist deeply committed to working on the science-policy interface. Watch Hayhoe's TED Talk on truth, faith and climate change.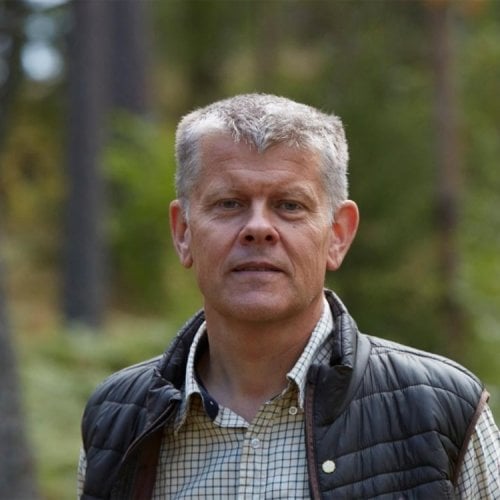 April 8: Ulf Johannson
IKEA global wood supply and forestry manager Ulf Johansson makes it clear that good corporate policy can be good for business as well as the Earth. Johansson will converse with Mark Rudnicki, a forest biomaterials scientist who works on the responsible use of Michigan's forest resources and furthering the circular bioeconomy. Learn more about Johannson's advocacy for responsible forest management.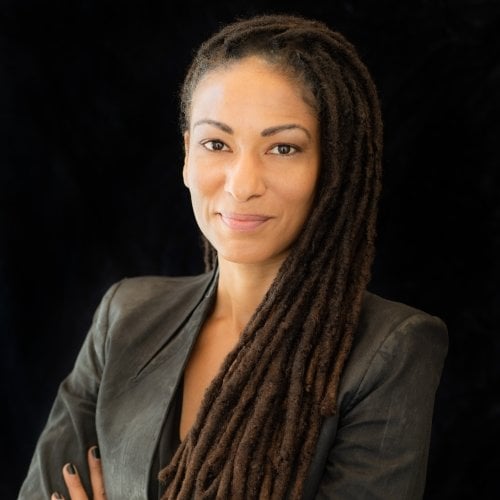 April 13: Ruha Benjamin
Professor, sociologist and author Ruha Benjamin looks to the future design of technology as a mechanism for overcoming injustices, Slack said, noting the growing awareness that systemic injustice gets coded into technology, data and algorithms. Benjamin will converse with philosopher Alexandra Morrison of Michigan Tech's Humanities Department, whose research and teaching addresses ethics and technology. Watch Benjamin's TEDxBaltimore Talk on biases inherent to modern scientific research.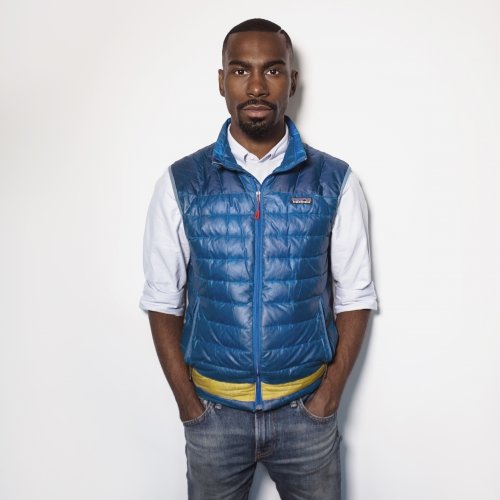 April 15: DeRay McKesson
"We end the series with the brilliant DeRay McKesson, civil rights activist who has been one of the leading voices in the Black Lives Matter movement," Slack said. "His compelling use of data in making the case for justice and his belief in our capacity to imagine our way forward encourages us all to take up the challenge to contribute how we can." McKesson will converse with Wayne Gersie, Michigan Tech's Vice President for Diversity and Inclusion.
"This broad collaboration speaks to issues that affect all of us, whether we are members of the university community or the broader community," said Slack. "These speakers bridge the divide between research and public advocacy. Our hope is to bring the university and the community into conversation, to enhance university research with attention to matters of justice and to provide students — in both the university and local schools — with engaging exposure to questions of justice."
The Justice in Transition series follows IPEC's public events on Algorithmic Culture in fall 2019 and Designing the Anthropocene in early 2020. During the global pandemic, IPEC shifted to virtual formats, beginning with a 1,000-word essay series on implications of the COVID-19 crisis.
Michigan Technological University is a public research university founded in 1885 in Houghton, Michigan, and is home to more than 7,000 students from 55 countries around the world. Consistently ranked among the best universities in the country for return on investment, Michigan's flagship technological university offers more than 120 undergraduate and graduate degree programs in science and technology, engineering, computing, forestry, business and economics, health professions, humanities, mathematics, social sciences, and the arts. The rural campus is situated just miles from Lake Superior in Michigan's Upper Peninsula, offering year-round opportunities for outdoor adventure.