Alexandra Morrison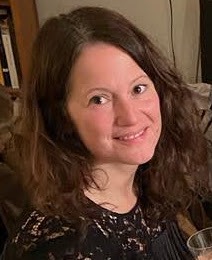 Contact

Associate Professor of Philosophy, Humanities
Ethics and Philosophy Minor Advisor
PhD (Philosophy) University of Guelph
MA, BA (Philosophy) University of Toronto
Biography
Alexandra Morrison is an Associate Professor of Philosophy at Michigan Technological University. Her main research areas include 20th century Continental Philosophy especially Phenomenology, Feminist Social and Political Philosophy, Philosophy of Technology and Engineering Ethics. She is currently working on several interdisciplinary projects in STEM ethics as well as a manuscript that makes a phenomenologically based critique of recent approaches to an ethics of AI.
Research Areas
Continental Philosophy (especially Phenomenology and Existential Thought)
Social and Political Philosophy (including Feminist Philosophy)
Philosophy and Art (including Literature)
Ethical Philosophy
Philosophy of Technology
Engineering Ethics
A. Morrison and C. Wallace (2022). Making it strange: Disrupting assumptions about technology and ethics in engineering and computing education. IEEE Technology and Society 41(3): 81–90.

A. Morrison and C. Wallace (2021). Iteration and inquiry: Toward a meaningful model of ethical engagement for engineering and computing students. IEEE Ethics Conference Proceedings.

"Values and Objectivity: Phenomenology and the Project of Integrating Science into Democracy" co-authored with S. Marratto. Under review.

"The Politics of Feeling: The Phenomenology of Affect in Sara Ahmed and Judith Butler" in Symposium: Canadian Journal of Continental Philosophy. Vol. 24, No. 2, Fall 2020, pp. 144-167.
Book Review of Susan Bredlau's The Other in Perception: A Phenomenological Account of Our Experience of Other Persons (State University of New York Press, 2018) For Symposium: Canadian Journal of Continental Philosophy. February 22, 2021. https://www.c-scp.org/2021/02/22/susan-bredlau-the-other-in-perception
Book Review of Françoise Dastur's Questions of Phenomenology: Language, Alterity, Temporality, Finitude Robert Vallier tr. New York: Fordham University Press, 2017; 249 pages. ISBN: 978-0823233748. May 2020. https://www.c-scp.org/2020/05/07/francoise-dastur-questions-of-phenomenology-language-alterity-temporality-finitude

"The Ethics of Authenticity: Heidegger on the struggle to be what one is" in Anekaant: A Journal of Polysemic Thought. Forthcoming August 2021.

"Situating Moral Agency: How Postphenomenology can benefit Engineering Ethics" in Science and Engineering Ethics (2019). https://link.springer.com/epdf/10.1007/s11948-019-00163-7?shared_access_token=hj73NC3pqkisByzpoFb0SPe4RwlQNchNByi7wbcMAY4O1m8UYEy17kQQaOhW_p7x6lsKSljUteJQ2Ybbcxk0cNNvri5j-HqysaQGDLEZVDraOztiYujjVq5ou2ODzZZsSbQaTTsa3ei51l3jHv68Dg%3D%3D
"Rescuing Politics from Liberalism: Butler and Mouffe on Affectivity and the Place of Ethics" in Philosophy and Social Criticism (December 2018) Vol. 44 (2018) issue 5, pp. 528-549. https://journals.sagepub.com/doi/10.1177/0191453717730875

"The Voice of Ambiguity: Beauvoir's Phenomenological and Literary Echoes" with Laura Zebuhr. Hypatia: Journal of Feminist Philosophy, Vol 30, no. 2 (418- 433, Spring, 2015)

"The Ruination of the Artwork" in The Proceedings of the 47th Annual Meeting of the Heidegger Circle 2013, Southern Connecticut State University

"Heidegger and the Finitude of the Work of Art," Studia Philosophiae Christianae, vol. 49 (2013), issue 4, pp. 155-179.

"Nicholson: Through Self-Loathing to Philosophy," Philosophical Apprenticeships: Contemporary Continental Philosophy in Canada, eds. Lampert and Robinson. University of Ottawa Press, 82-89, 2009.

Other Publications
"An Ethical Crisis: Covid-19 and the Valuing of Human Lives" for The Institute for Policy, Ethics and Culture (IPEC) at Michigan Technological University. June 15, 2020. https://www.mtu.edu/ipec/series-events/1000-words-project/morrison/
"Power, Rights, and Responsibilities: Ethics and Justice for Sustainable Arctic Development" For the JUSTNORTH research project led by researchers in the Arctic Justice initiative at the Institute for Russian & Eurasian Studies, Uppsala University. Funded by The European Union's Horizon 2020 Research and Innovation Programme (Grant Agreement No. 869327). Uppsala, Sweden. (Re-located to ZOOM) November 19, 2020.
https://justnorth.eu
"The Politics of Anxiety: Precarity and Disorientation in Butler and Ahmed," Annual Conference of the Canadian Society for Continental Philosophy, Bishop's University, Lennoxville, Quebec, September 26-28, 2019.
"Taking Heidegger at his word: the authentic happening of being – philosophy, freedom," Heidegger Symposium, Bishop's University, Lennoxville, Quebec, November 10, 2018.
"Running Out of Breath: Derrida, Poetics and the Limits of Philosophy," 6th Derrida Today Conference, Concordia University Montreal, May 23-26, 2018.
"Phenomenology and Politics: Affectivity, Mitsein and the Body Politic," Phenomenology of Solidarity: Community, Practice and Politics, 16th Annual Conference of the Nordic society for Phenomenology(NoSP), University of Gdansk & European Solidarity Center, Gdansk, April 19-21, 2018.
"Threatened Chances in Lispector and Heidegger," American Comparative Literature Association (ACLA) University of Utrecht, the Netherlands, July 6-9 2017.
"Counter-Hegemony, Agonism and Feminist Politics," 55th Annual Meeting of the Society for Phenomenology and Existential Philosophy (SPEP) October 20-22, Salt Lake City, Utah, 2016.
"Agonistics: Mouffe and Butler on Ethics and Politics," Canadian Society for Continental Philosophy (CSCP) September 29 - October 1, Halifax, Nova Scotia, 2016.
"Rethinking Feminist Politics with Butler and Mouffe,"
Exploring Collaborative Contestations
, Conference of Hypatia Journal of Feminist Philosophy and the American Philosophical Association Committee on the Status of Women, Villanova University, May 28- 31, 2015.
"Ashes to Ashes: Engaging with the Art of Tatu Vuorio," Finlandia University, Finlandia University Gallery, Art Exhibition Opening: Alchemy, September 25, 2014.
"I have had my Vision: Mood, Perception and Transformative Agency in Woolf and Beauvoir," The Organization for the Study of Communication, Language and Gender, October 2013
"The Ruination of the Artwork: Materiality, Repetition, Difference," 47th Annual Meeting of the Heidegger Circle, May 2013
"Echo, Existence and Universality in Beauvoir's Feminism," American Comparative Literature Association (ACLA) April 2013
"Equality, Happiness and the Good: The Legacy of J. S. Mill," Guest lecture in the CORE Curriculum, University of Saint Francis, February 2013
"The Voice of Ambiguity: Beauvoir's Phenomenological and Literary Echoes" 19th International Conference of the Simone de Beauvoir Society, June 2011
Philosophy of Technology
Ethics
Engineering Ethics
Introduction to Philosophy
Continental Philosophy
Introduction to Philosophy
Ethics of Technology Design
Feminist Philosophy