The Department of Mathematical Sciences is central to the mission of Michigan Tech, because mathematics and statistics are central to most scientific and engineering endeavors. Your gift can support any of our activities, including the Math Learning Center, which provides peer tutoring for introductory mathematics courses, our undergraduate majors program, the graduate program, and faculty research.
Thank you for your generosity.
Giving Needs
Questions About Your Gift?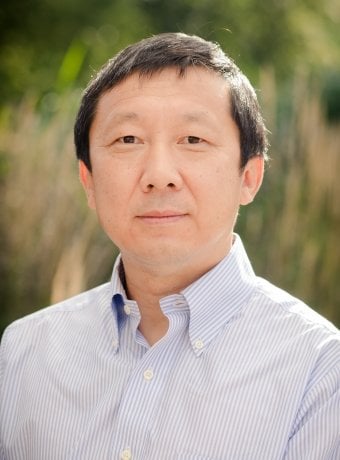 Department Chair, Mathematical Sciences
Professor, Mathematical Sciences
Scholarship Recipients
Joyce Burchenal Endowed Scholarship
The Scholarship was established in 1980 by Joyce M. DeRosiers Burchenal, a 1950 Michigan Tech Graduate with a BS in General Science, specializing in mathematics. She continued her education earning a BS in education from the University of Detroit, and a Master's degree from Michigan in mathematics. We are able to award approximately $12-14K each year. Make a Gift to the Joyce Burchenal Endowed Scholarship.
Recipients
2018 - 19: Brooke Basto, Shaun Burriss, Noah Roubal, Daniel Stebic, Matthew Wilder
2017 - 18: Shaun Burriss, Meghan Campbell, Jacob Goud, Tehya Heyrman, Erin Johnson, Benjamin Judd Nicholas Olinger, Andrea Spencer, Kyle Sutela
Tom Drummer Memorial Scholarship
Tom Drummer, Professor of Statistics in the Department of Mathematical Sciences, was a member of the department for 28 years, during which time he taught and mentored numerous students and conducted or collaborated on a large number of wildlife studies, using his expertise in statistics to guide the research and analyze the results.Tom was highly valued as a classroom teacher, mentor, colleague, collaborator, and friend. This scholarship will be awarded annually to a deserving undergraduate student majoring in Statistics. In two parts, a small endowment and an annual fund. We award $1-2K each year. For statistics majors. Make a Gift to the Tom Drummer Endowed Scholarship.
Recipients
2021 - 22: Caleb Hiltunen
2018 - 19: Brendon Schuenke, Michael Thorburn
2017 - 18: Brendon Schuenke
Alumni and Friends Scholarship
Gifts made directly to the scholarship fund will support undergraduate mathematics majors. In two parts, a small endowment and an annual fund. We award $1-2K each year.
Recipients
2018 - 19: Brandi Bousley, Kailee Kovach, Kyle Travis
2017 - 18: Meghan Campbell, Jacob Gould, Tehya Heyrman, Nicholas Olinger, Amanda Veenstra