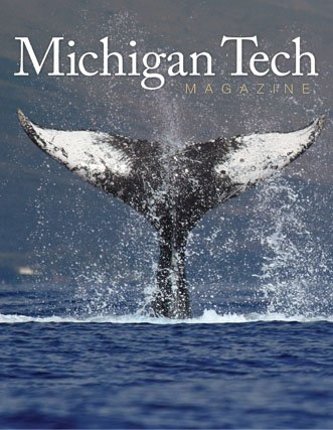 This humpback tail comes to us courtesy of Robert Raimo '79, who lives in Maui and captures images of the great cetaceans every chance he gets.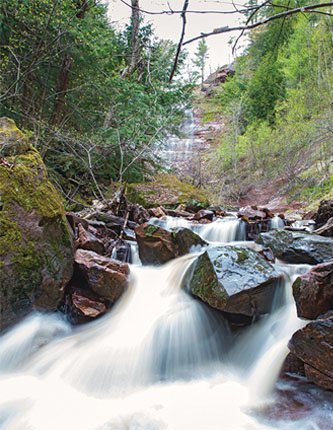 Heavy spring rainfall sent water coursing over Hungarian Falls, a few miles northeast of campus near Hubbell.
---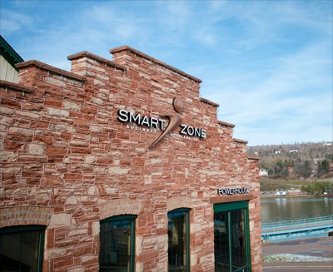 by Marcia Goodrich
It's been ten years since the Michigan Tech Enterprise Corporation SmartZone opened its first business incubator. Since then, it has created hundreds of jobs and injected millions of investment dollars into the local economy.
Michigan Tech researchers are shepherding their discoveries to market, one gee-whiz innovation after another. Students are getting internships and a chance to work with top companies even before they graduate. Those same companies are opening offices in the Copper Country and bringing in well-paid, professional jobs. Idle buildings have been brought back to life with millions in grant funding, heading off blight and creating vigorous centers of commerce and community.
A few numbers may be in order: the MTEC SmartZone has supported . . .
---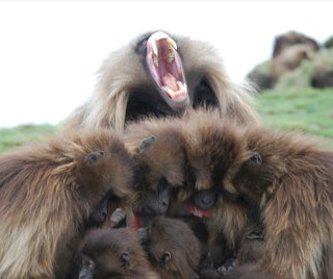 by Jennifer Donovan
Jarvey holds a BS in Wildlife Ecology and Management and a certificate in Geographic Information Systems. She began work on a master's degree at the University of Michigan this fall and—because she won an extremely competitive National Science Foundation Graduate Research Fellowship—will be doing her fieldwork at the Simien Mountains National Park in northern Ethiopia.
That will be a homecoming for Jarvey, who has already worked as camp manager at the park, home to about one hundred geladas—a species of monkey distantly related to the baboon. The gelada (pronounced JELL-a-duh) project based there is run by Jacinta Beehner and Thore Bergman, University of Michigan researchers who will serve as Jarvey's advisors.
The geladas are found only in the mountains of northern Ethiopia . . .
---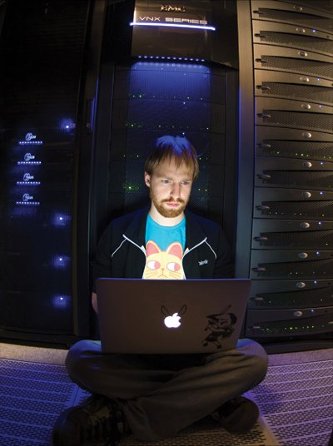 by Marcia Goodrich
Ryan Sears '13 has an unusual skillset. He is a white-hat hacker, an expert in detecting, breaching, and fixing weaknesses in computer security systems. If he were a bad guy, he would be the stuff of nightmares. Fortunately, he is not.
That does not make him less formidable. When Sears invades a computer system—and he has invaded many—he places himself in a criminal frame of mind. "I ask, if I were evil, what could I do with this?" he said. "And then I never do evil, I just report my findings."
Sears' skills earned him a slot in the Google Security Hall of Fame while he was still an undergrad, for discovering a vulnerability in Gmail that would allow ne'er-do-wells to take over accounts. His reward? "They paid me $3,133.70 for an hour's work."
Sears has been captivated by computing's . . .
---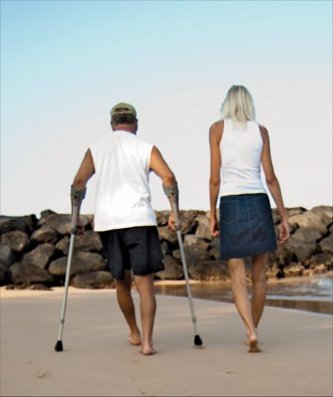 by Joan Conrow
The ocean, glass smooth on the leeward side of Maui, changes from aqua to turquoise to clear navy blue as Bob Raimo and his wife, Ellen, row steadily out to sea in their seventeen-foot dory.
The small islands of Lanai and Kahoolawe loom before them, hazy in the "vog"—volcanic smog blown up from the eruption of Kilauea on Hawaii Island. Two camera bags sit unzipped between them, ready for action the moment a humpback whale spouts, slaps its tail, or otherwise makes its presence known in the 150-foot depths where they wait, small boat gently rocking, two miles from shore.
The couple, who spend most of the year in Kihei and Maui and pass their summers on a barrier island in New Jersey, row out whenever wind and sea conditions permit, which is nearly every day.
---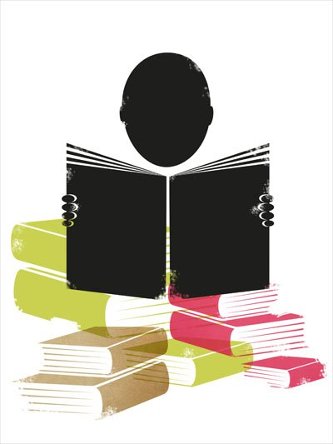 by Elizabeth Flynn
Michigan Tech's summer reading program, Reading as Inquiry, began in 2004. Since then, first-year students have been asked to read a common book over the summer and discuss it with their peers in the fall.
Not all students take up the banner, but for those who participate, Reading as Inquiry is an animating introduction to collegiate life. We asked Elizabeth Flynn, professor emerita of humanities, to write about her ten years in the program. And we spoke with a student who learned more than she bargained for when she picked up this year's selection.
---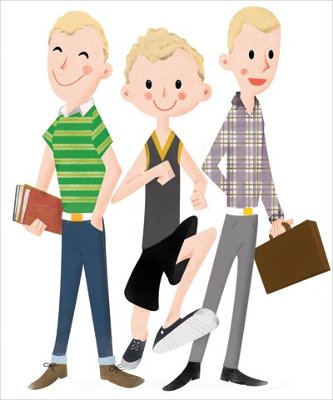 by Wes Frahm
Nathan, Steven, and Jason Saliga continue the Michigan Tech legacy of athletic and academic success begun by their father, Tony Saliga '82.
Work hard. Have fun. Be nice. That's the family motto for the Saligas, who make their home in Leonard, roughly forty miles north of Detroit.
Whether its building a chicken coop, designing a remote control helicopter, or excelling in athletics, the adage seems appropriate.
It's also been applied to higher education.
"It fits Michigan Tech rather well," says Tony, a 1982 graduate in electrical engineering technology and a senior project engineer at General Motors. "You need to work hard at school, but there are plenty of opportunities for fun. And everyone in Houghton is nice."
The family motto and University matched so well that the Saligas' three sons all chose to come to the Copper Country for college—and to run, jump, and throw.
"I knew the education and opportunities I received . . .
---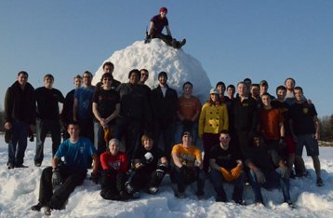 1400 Townsend Drive from the Winter 2013-14 Michigan Tech Magazine
---

by Danny Messinger '12
Ever wonder what today's students are talking about? For an honest perspective on campus issues and events, we've pulled lines from a few recent articles in the Lode to illustrate what matters to students, from a new zombie apocalypse game sweeping campus to an across-the-board ban on tobacco.
---
---
---