Class Notes
What's up with you? Submit your own class note and photo online at mtu.edu/alumni/connect/networking/ or email us at techfund@mtu.edu.
1970s
Daniel Schmidt '71 (Metallurgical and Materials Engineering) tells us that after forty years in the trenches of the iron foundry business, he retired at the end of 2011. "It would be great to hear from 'old' classmates."
Sarah Rajala '74 (Electrical Engineering) has been named dean of the College of Engineering at Iowa State University, effective April 1. She had been the dean of engineering at Mississippi State University since 2008.
Joseph Cavanagh '77 (Business Administration) is pleased to announce his election to the Board of Directors of the Eugene Mission, www.eugenemission.org. He serves as its treasurer. After a four-year absence, he is rejoining an organization he had served for nearly twenty-five years. The Eugene Mission is a Christian organization that serves the homeless in the Eugene/Springfield, Oregon, area.
James Schwaderer '78 (Business Engineering Administration, Electrical Engineering) has moved back to the US after spending four years working in Christchurch, New Zealand, with AECOM. He's now with AECOM in Piscataway, New Jersey.
1980s
Daniel Haubenstricker '80 (Liberal Arts) is the senior estimator for Sports Fields, a firm specializing in athletic field construction for professional, university, high school, and municipal clients across the US.
Diane O'Keefe '81 (Civil Engineering) has been named vice president and Illinois area manager for Parsons Brinckerhoff, a subsidiary of Balfour Beatty, a global infrastructure consulting, planning, engineering, and program/construction management organization. She will be based in Chicago. Diane was employed by the Illinois Department of Transportation for thirty years.
Paul W. Juodawlkis '86 (Electrical Engineering), with the MIT Lincoln Laboratory, has been named a Fellow of the Optical Society.
1990s
Charles Henrich Jr. '90 (Non-degree) has been named vice president and general manager for WFTX, part of the Journal Broadcast Group, which owns and operates 34 radio stations and 15 television stations in 12 states with headquarters in Milwaukee.
Tracey and Robert Laitinen '95 (Civil Engineering Technology) '96 (Surveying) of Barbeau welcomed a son, Daniel Robert, on December 3. He weighed 11 pounds, 8 ounces and was 22 inches long. He joins Audrey Marie, age 6.
Robert Doyle '98 (Environmental Engineering) is now director of communications at the Association for Advancing Automation, based in Ann Arbor.
Angela (Long) '98 (Biological Sciences) and Timothy Palmer '98 (Biological Sciences) welcomed Connor Jameson Warner into the world on July 17. He weighed 9 pounds, 1 ounce.
In January, Heather (Lewis) Bartel '99 (Scientific and Technical Communication) became a procurement consultant for Kimberly-Clark in Neenah, Wisconsin, responsible for the design and implementation of the company's global contingent labor strategy.
2000s
Genae '01 (Chemical Engineering) and Tim Meerstein '00 (Business Administration) announce the birth of Lillian Kaythryn on October 1. Marcus and John are thrilled to have a little sister.
Jeremy '01 (Chemical Engineering) and Jennifer Williams '02 (Clinical Laboratory Science) announce the birth of a daughter, Lillian Emma, on July 27.
Matthew Dina '02 (Civil Engineering) has begun working toward an MBA at the University of California, Davis.
Laura '03 (Scientific and Technical Communication) and Jon Klumpp '02 (Electromechanical Engineering Technology) '03 (Engineering Technology) welcomed Connor Dolan on August 3.
Brent Johannsen '03 (Environmental Engineering) and Tracie M. Moss were married September 29 in Indianapolis, where they both live and work.
Reed Alexander was born January 18 to Stacy (Chiles) '04 (Biomedical Engineering) and Brad Millon '01 (Electrical Engineering).
Jacob '05 (Mechanical Engineering) and Sara (Flessert) Huggard '04 (Electrical Engineering) announce the birth of their second child, Avalyn Rose, born October 29. Ava is welcomed by big sister Fiona.
Michael Urban '05 (Business Administration) has accepted a position with the University of West Florida as an institutional research data analyst and enjoying beautiful Pensacola.
Scott Bolon '06 (Civil Engineering) and Alison Skwarski '06 (Environmental Engineering) were married on January 26 in Brighton.
Sarah and Kurt Hintz '06 (Electrical Engineering) welcomed their first child on October 3. Jack Kurtis weighed 5 pounds, 9 ounces, and was 18.5 inches long.
Scott Isaacson '06 (Business Administration) is currently working as a senior consultant for an electronic medical record (EMR) consulting firm, VeriWave Group. He began his first contract in July 2012 as a project manager at the University of Arizona Health Network, working on the installation of Epic Systems, an enterprise EMR. He travels between Madison, Wisconsin, and Tucson on a weekly basis. Scott earned his master's certificate in project management from the University of Wisconsin School of Business in June. Previously, he was a senior systems analyst at the University of Wisconsin Hospital and Clinics (2009–12), a business systems analyst at Sentry Insurance (2007–08), and a technical services engineer at Epic Systems Corporation (2006–07).
Randall Peck '06 (Chemical Engineering) has been named a shareholder in the legal firm of Howard & Howard, based in Royal Oak. Peck concentrates his practice in intellectual property law with a focus on patent preparation/prosecution and opinion work, primarily in the chemical arts.
Megan Gayeski, MD, '08 (Anthropology) has been elected co-chair of the Residents and Fellows Section of the Chicago Medical Society.
Brian '08 (Chemical Engineering) and Jillian Schubert Edwards '09 (Applied Ecology and Environmental Science) '11 (MS, Environmental Policy) were married November 3 in Holland, Michigan.
Kristin Schmidtke '08 (Mathematics) and Will Brewer '08 (Electrical Engineering) were married August 25. The couple now resides in Seattle.
Matthew J. O'Neill '09 (Wildlife Ecology and Management) has been named assistant property manager for the Indiana DNR.
2010s
Abbygail '10 (Business Administration) and Justin Carlson '07 (Chemical Engineering) welcomed Henrick on February 7, 2012.
Stephanie Garbacik '10 (Environmental Engineering) started a new career October 29 as a transportation engineer with The Transpo Group in Kirkland, Washington. She also became engaged to Michael Sullivan October 13 during a trip to Hawaii.
Andrew McCollum '12 (Chemical Engineering) and Bethany Pierce '11 (Chemical Engineering) were married on October 6 in Essexville.
---
Transitions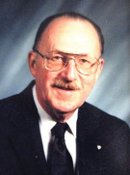 Walter T. Anderson
Director, School of Technology
1923–2013
Walter T. Anderson, former leader of two academic units at Michigan Tech, passed away January 28 at home after a long illness. Anderson, 89, a longtime resident of Woodland Road in Houghton, was living at the Bluffs Senior Community.
He earned BS and MS degrees in Electrical Engineering from Michigan Tech, in 1943 and 1950. During World War II, he worked on the Manhattan Project in Oak Ridge, Tennessee, where scientists enriched uranium that would be used to build an atomic bomb.
He returned to Tech as a member of the electrical engineering faculty in 1954, earning the Distinguished Teaching Award in 1957. In 1970, he was named assistant head of the electrical engineering department and was its acting head in 1972 and in 1979–80. In 1984, Anderson was appointed director of the School of Technology, a position he held until his retirement in 1988.
Anderson was an influential engineering figure statewide and nationally. He served as vice president of the National Council of Engineering Examiners, which honored him with a distinguished service award and an award of merit. He was a member of the Michigan Society of Professional Engineers, which named him Engineer of the Year in 1971 and a fellow in 1994.
He was a lifelong amateur radio operator and was a member and an active participant in the UP Evening Net, having been named "Ham of the Year."
In 2007, Anderson was honored with the Board of Trustees Silver Medal. He established a scholarship at Michigan Tech for electrical engineering and technology students.
Anderson is survived by his wife, Marie; daughters Karen (Ken) Fraser of Milford, Massachusetts, and Marilyn (Michael) Glover of Ickford, England; sons Richard (Lois) of Calumet, Dale (Phyllis) of Dollar Bay, Ronald (Barb) of Tapiola, Robert of Chassell and Thomas (Terry) and Keith (Karen) of Houghton; 14 grandchildren; and 21 great-grandchildren; and numerous nieces and nephews.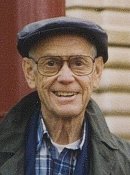 Paul Hinzmann
Professor emeritus of physics
1913–2012
Paul Revere Hinzmann, professor emeritus of physics, died November 30 at the Clark Retirement Home in Grand Rapids. He was 99 years old.
Hinzmann received a master's degree in education from the University of Michigan before beginning his teaching career at Michigan Tech in 1946. He taught until 1977 and was also the University photographer during his tenure at Tech. He was recalled as a patient, caring teacher who loved the enthusiasm of students. After retirement, he was active in the local Boy Scouts chapter, Isle Royale Natural History Association, and Golden Kiwanis.
Paul is survived by his wife, Elsie (Feigley) Hinzmann and his children, Georgia (Hugh) Makens of Grand Rapids and Vincent (Nancy) Hinzmann of Milford, grandchildren, and other family members.
Retirements
The following faculty and staff retired from Michigan Tech recently. The years they first came to Tech are listed below.
Elizabeth Badke, library assistant, Van Pelt and Opie Library, 1975
Judith Foreman, bookstore specialist, Merchandising Operations, 1989
Debra Forsell, senior staff assistant, Dean of Students Office, 1985
Francis Gariepy, telecommunications engineer, Information Technology Services and Security, 1990
Nancy Grimm, professor and director of the Multiliteracies Center, Humanities, 1978
Thomas Grimm, associate professor, Mechanical Engineering–Engineering Mechanics, 1976
William Hall, associate director, Dining Services, 1978
Brenda Helminen, director, Telecommunications, 1980
James Kaura, equipment operator, Facilities Management, 1981
Ranjana Mehta, assistant professor, Cognitive and Learning Sciences, 2011
Norbert Miller, equipment operator, Facilities Management, 1980
Stephen Rossi, data specialist, Marketing and Communications, 1989
Barbara Ruotsala, administrative aide, Auxiliary Services Operations, 1975
Martha Sloan, professor, Electrical and Computer Engineering, 1969
Margaret Thornton, office and account assistant, Financial Services and Operations, 1977
---
In Memoriam
The Michigan Tech family extends condolences to the relatives and friends of those who have passed away recently.
1934

Robert A. Hockstad

1935

Wayne L. Moore, PE

1937

Dr. Ellis E. Roberts

1941

Anthony R. Phillipich
Charles W. Rollman

1943

Walter T. Anderson, PE

1944

Howard E. Scharfenberg

1946

Holly E. Nelson
Kenneth C. Olson

1947

John J. Moon
William J. Nancarrow
Richard W. Sampson

1948

John E. Bemis
Dr. Jack C. Holland
Paul A. Partanen
Arthur W. Richardson
Heinz Seiler

1949

Richard J. Alkema
Vivian I. Coon
Walter P. Jacobs
Sterling J. Larsen
Kenneth D. Nault
Florentine A. Rausch
Lloyd V. Short
Thomas J. Vukovich

1950

Duane E. Elliott
Clayton A. Houle
Eugene A. Povalski

1951

James R. Bierly
Horace F. Eaton
Paul E. Frusti
Dr. Alfred A. Hendrickson

1952

George H. Williams

1953

Francis O. Marta
Roderick G. McDonald
Beatrice N. (Nurmi) Meyers

1954

Richard E. Bidstrup

1955

Victor A. Chylinski
Edward J. Darby
David H. LaVelle, PE
Edwin E. MacNealy
Major General Manila G. Shaver (Ret.)

1957

Donald W. Autio, PE
Fredrik L. Collins
William E. Shepherd
Roy R. Smith Jr.
J. Lawrence Tomlinson, PE

1958

Bruce J. Carlson
Arthur H. Krellwitz
Marcia S. Pruner

1959

William C. Bates
Frederick T. Kokko
Walter A. Sullivan

1960

Richard C. Ford
Michael W. Wisti

1962

Merle E. Brander
Gary D. McAlvey

1963

Margery A. (O'Connor) Meyers
James A. Roberts, PE
John F. Szymanski

1964

Duane A. Douglass
Walfred A. Lindell

1965

Lee E. Bernson, PE
Donald C. Logan, MD
Gary E. Rhoney
Dennis M. Ruttle
Kenneth Ulz

1966

Thomas L. Gritzmaker

1967

Roderick W. Snell

1968

Knute G. Bidne
John C. Bloswick

1969

Susan K. (Arnoldt) Foss

1971

Paul L. Sullivan

1972

David L. Mastny

1973

Michael G. Altmann, MD

1974

David P. Wilmers

1975

Jeannine M. (Niemi) Onge
Gordon F. Sibilsky

1976

Victor L. Monczynski III

1977

Darrel J. Vertanen

1978

James R. Arvo

1979

L. Ben Mykkanen

1980

Terry L. Ausema

1984

Robert R. Burt
Eric F. Jurgensen

1992

Beatrice E. Ritchie

1993

Elizabeth R. (Teresinski) Elsevier

1994

Linda M. Carruthers

1999

Boguslaw Z. Zarski

2009

Justin A. Crosswhite
Michigan Technological University is a public research university founded in 1885 in Houghton, Michigan, and is home to more than 7,000 students from 55 countries around the world. Consistently ranked among the best universities in the country for return on investment, Michigan's flagship technological university offers more than 120 undergraduate and graduate degree programs in science and technology, engineering, computing, forestry, business and economics, health professions, humanities, mathematics, social sciences, and the arts. The rural campus is situated just miles from Lake Superior in Michigan's Upper Peninsula, offering year-round opportunities for outdoor adventure.