---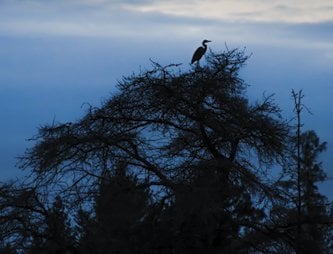 by Marcia Goodrich
Greg Corace '07 wants to make one thing perfectly clear. Seney National Wildlife Refuge is not about common loons, or bald eagles, or even those greeting-card gorgeous trumpeter swans.
For Corace, head of the refuge's applied sciences program, Seney is about Seney, all 95,000 acres and everything within. Willows, weasels, and snapping turtles stand no less tall in his estimation than the showiest water birds. What matters is the place as a whole and the forces that created it.
Had he been an ancient Greek philosopher, Corace might have said that Seney was born of earth, wind, fire, and water. But he is a twenty-first century scientist with a PhD in Forest Science from Michigan Tech, so his list is slightly different.
"Fire and water shape this landscape," he says. "Then beaver." More recently, humans have had their way with the Seney marshes. Now Corace and others, many of them colleagues at Michigan Tech, are attempting to reweave the intricate net of natural processes that was ripped apart . . .
---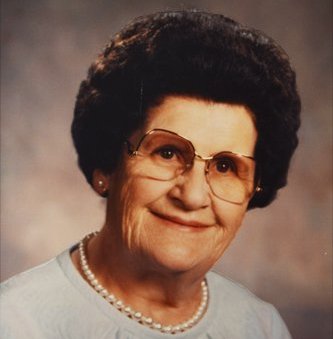 by Dennis Walikainen
During her 27 years, she watched over 500 members ("her boys"), served 12,000 meals, and worked with 33 kitchen stewards, the liaisons between her and the brothers. For the men at 1209 West Quincy Street in Hancock, she was Mom.
The Mother of Phi Kappa Tau would walk to work wearing crampons when her 1968 Oldsmobile couldn't make it up the driveway, which was often. Some days, the brothers admit, she would walk over the bodies to the abomination of a kitchen and just turn around in disgust and go home.
Laura's leftovers were always waiting in the refrigerator for brothers returning from local saloons like the Monte Carlo, Golden Pheasant (aka the Duck), or Long Shot.
Laura's specialties included "varnish rolls," cinnamon rolls that the men summoned to the . . .
---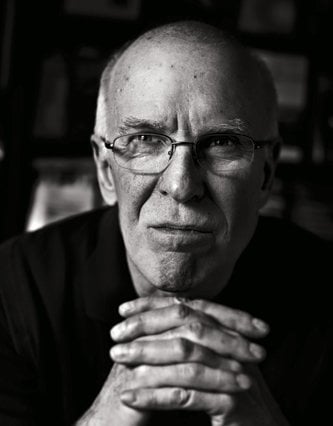 by Marcia Goodrich
It was 1997, and Dan Crowl figured he was at the top of his game. He'd written the book on chemical process safety, and he held the Herbert H. Dow Professorship for Chemical Process Safety in Michigan Tech's chemical engineering department. His research was booming, and he was working night and day and loving it, or so he told himself. Then his world unraveled.
"My wife fell critically ill," he says. "She had to have emergency surgery, and they said she had only a 20 percent chance of survival."
Crushed by the thought of losing her and raising their seven-year-old son alone, Crowl did a very engineer-y sort of thing: he began to write a list of stuff that needed doing.
"Then suddenly I started bawling," he remembers, "and the room filled with bright light. Something reached out and touched me."
---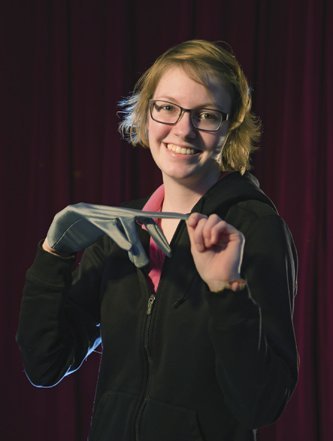 by Jennifer Donovan
Each year, students and professionals who work in theatre technology—sound, lighting, costumes, stage effects—gather at the United States Institute for Theatre Technology (USITT) annual conference. Many submit posters about their work. Few are chosen, even fewer by students.
This year, four Michigan Tech students applied, and all four were accepted. They presented their costume designs and stage effects at the USITT Conference in Milwaukee in March, right alongside presenters who have been working in theater for years.
"Each year, there is usually one, maybe two student presentations, ordinarily by graduate students," says Mary Carol Friedrich, associate professor and director of theatre design and technology programs at Michigan Tech. "That our students, all undergrads, were chosen to present speaks to the strength of the very practical and professionally relevant work they are doing . . ."
---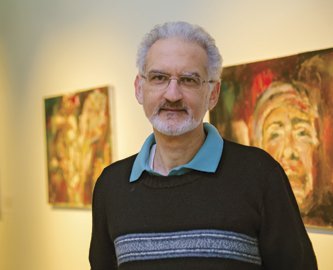 by Marcia Goodrich
Miguel Levy is a mosaic: a physicist who loves to paint, an atheist who honors his Jewish heritage while harboring a deep sympathy for the Palestinian cause.
"For a long time, I've been interested in questions relating to the struggles of people for their rights, and my Jewish background leads me to be sympathetic with people who are being discriminated against," says the Michigan Tech professor. "The Jewish people have been victims of racism over the ages, so it's just shocking to me that with that background, Israel is committing so many injustices against Palestinians."
Injustice motivated nearly all of the paintings displayed in Levy's exhibit, The People Respond, which was shown this winter at the Rozsa Center for the Performing Arts. And while a . . .
---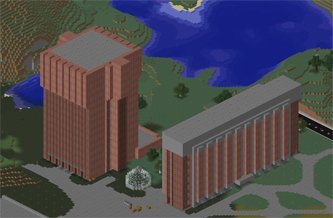 by Karina Jousma
Block by block, a group of Michigan Tech students has laid the foundation for a campus world in Minecraft.
---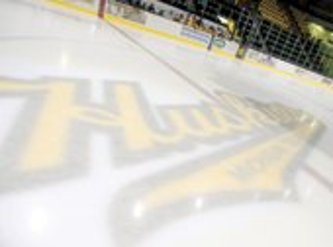 ---

---
---
---