The Strategic Faculty Hiring Initiative
In a frontal attack on the divisions that stand in the way of collaborative research, Michigan Tech launched its first Strategic Faculty Hiring Initiative, in 2008.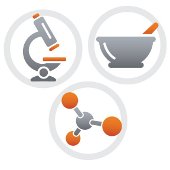 Breaking boundaries
Michigan Tech research focuses on interdisciplinary thrusts that are defining the future: biotechnology, computational science, energy, health, sustainability, transportation, and water.
To support these research programs, the University has committed to creating seven to ten new faculty positions each year through a Strategic Faculty Hiring Initiative, or SFHI.
Each initiative builds on our strengths and supports Tech's vision that its faculty and students will be innovators in research and education.
Faculty selected for these competitive positions conduct research that cuts across traditional academic lines and focuses instead on themes. They are helping redefine graduate and undergraduate education at Michigan Tech.
The first SFHI theme was sustainability. Next came computational discovery and innovation. Since then, new faculty have been hired who work on next-generation energy systems and health, including basic sciences, technologies, and medical informatics. An SFHI search is now under way for faculty who research water or transportation. Other interdisciplinary themes will be identified as the initiative progresses.
---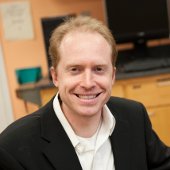 Joshua Pearce
Energy
Sustainable energy of the future will spring from many fields. Michigan Tech's commitment to cross-disciplinary research, evidenced in its Strategic Faculty Hiring Initiative, is what drew energy investigator Joshua Pearce to Michigan Tech from Queens University in Kingston, Ontario.
"I was really attracted to Michigan Tech because of the potential to form a team to do state-of-the-art solar energy and sustainability research," says Pearce, an SFHI Energy hire and an associate professor with dual appointments in the Departments of Materials Science and Engineering and Electrical and Computer Engineering.
"I have not been disappointed," Pearce says. "The breadth and depth of the solar and sustainability research on this campus is staggering."
Earlier this year, Pearce worked with six other faculty members associated with Tech's Power and Energy Resource Center. They looked at ways to integrate large quantities of solar energy into the electrical grid.
Pearce is also working with other Tech scientists on a project to make ultrahigh efficient solar cells using nano-columns.
Solar photovoltaic systems are very close to achieving the tipping point in many regions, Pearce points out. They can make electricity that's as cheap—sometimes cheaper—than what consumers pay their electric companies.
"With a critical mass of faculty interested in the materials science, device physics, and electrical engineering of solar photovoltaic technology, I hope to see Michigan Tech take a leadership role in the field, which is expanding at a blistering pace," Pearce says. "This will provide my students with great jobs when they graduate and interesting, challenging, and fun research to work on while they are here."
---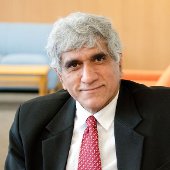 Saeid Nooshabadi
Computational Discovery and Innovation
Saeid Nooshabadi was looking for a place to do research without boundaries. "This is what I've wanted to do all my life: be part of a group that understands the importance of interdisciplinary research," says the director of the Paul and Susan Williams Center for Computer Systems Research.
Since coming to the University as part of SFHI, he has been jumpstarting collaboration across the computing disciplines. In particular, Nooshabadi is developing a research program in real-time information processing, which involves crunching vast amounts of data in a very short time. He is also working to build a multimedia laboratory with a telepresence facility, a videoconference room with technology that allows people to feel as if they were together in the same room.
In addition, his group is developing a research effort to design cloud computing–based, personalized systems to monitor asthma patients and their surroundings, with the aim of supporting their health.
It's all taking place in the new Williams Center, a joint venture of the Department of Electrical and Computer Engineering and the Department of Computer Science. The center brings faculty from throughout campus together in the same well-designed space.
The $500,000, 10,000-square-foot center was completed in 2011 and built entirely though private donations. In addition to funding from Paul '61 and Susan Williams, it was supported by the James Fugere Foundation, the Dave House Family Foundation, and many smaller gifts.
"The fact that this was made possible entirely through alumni donations is phenomenal," Nooshabadi said.
---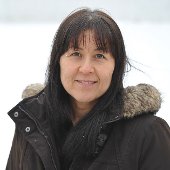 Syd Johnson
Health
Bioethicist L. Syd Johnson has sent shock waves through the sports community for her stance on brain injuries in sports. In particular, she studies the impact of concussions in athletics and urges revolutionary changes in hockey and football.
An assistant professor of humanities with an adjunct appointment in the Department of Kinesiology and Integrative Physiology, she says body checking should be banned in youth hockey until the elite levels (ages 16 to 17).
"Helmets don't really help," Johnson says. "A concussion occurs when your skull goes one way and your brain the other. Helmets help with skull fractures, but they don't help for concussions, though players still think they do."
"I'm most interested in changes in the way hockey and football are played for the recreational and junior players who won't make professional leagues," Johnson says. "Youth are a neglected population of players when it comes to studying the effects of concussions. Nobody really knows the long-term consequences, nobody has studied them."
"As adults, we need to protect kids from injury," she says. "Sports are valuable. They help fight obesity, for example. But there are ethical implications. What's important in sports? What are we teaching kids?"
Johnson came to Michigan Tech in 2011 as part of the Strategic Faculty Hiring Initiative focusing on health.
Michigan Technological University is a public research university founded in 1885 in Houghton, Michigan, and is home to more than 7,000 students from 55 countries around the world. Consistently ranked among the best universities in the country for return on investment, Michigan's flagship technological university offers more than 120 undergraduate and graduate degree programs in science and technology, engineering, computing, forestry, business and economics, health professions, humanities, mathematics, social sciences, and the arts. The rural campus is situated just miles from Lake Superior in Michigan's Upper Peninsula, offering year-round opportunities for outdoor adventure.