Alumni Association Notes
New beginnings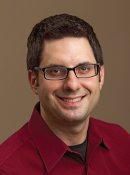 As I write this, I'm looking forward to attending a crucial rite of spring in the Keweenaw, the 2012 commencement ceremony. I'm reflecting back on my own commencement, all those years ago . . . the feelings of excitement, accomplishment, and endless possibility. Our collective commitment to and passion for Michigan Tech continue to strengthen the value of the degrees being granted our newest alumni.
Your alumni association proudly lives up to its mission statement "Celebrating Traditions. Creating Connections." by providing all alumni opportunities to engage with Tech in various ways. Offering programs to mentor current students, communicating via multiple social networking platforms, hosting numerous chapter events around the world, coordinating the young alumni homecoming, and organizing the exciting Alumni Reunion are just a few of the ways your association connects you back to Houghton and your fellow Huskies, serving all generations of our shared community.
Another way your association pays it forward and creates connections back to campus is through the recently established Traditions of Giving Scholarships and Fellowships. Currently providing financial assistance to twenty undergraduate and ten graduate students, our board of directors recognized the difficult economic situation and escalating costs of higher education. We took a step to help these students, some of whom indicated that these funds made the difference between staying at Tech or having to leave school. This was in support of the crucial Generations of Discovery Campaign. The campaign has made great strides, but your support is still needed.
In a few months, many fellow Huskies will return to campus for the always-engaging Alumni Reunion. Especially exciting this year is our Celebrating the Women of Michigan Tech event, specifically targeted at our extraordinary alumnae. All alumni are strongly encouraged to make their travel plans to return to the Copper Country August 2–4.
Wherever this may find you and whatever your place in our generations of Huskies, know that you always have a home at Michigan Tech, connecting all of us. If you're in town, please stop by and say hi to our Alumni Relations staff, in the newly renovated Alumni House!
Paul J. Ninefeldt '96
President, Michigan Tech Alumni Association
---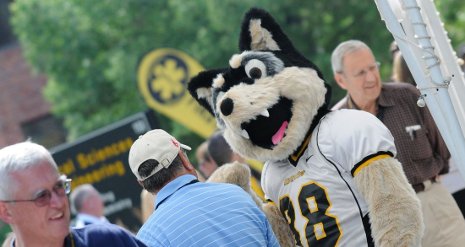 Get involved with your regional alumni chapter
We don't have to tell you that Michigan Tech alumni and friends are a special breed. There is something about surviving winter, chemistry, calculus, and snow; and enjoying broomball, Winter Carnival, hobo parades, cardboard boat races, etc. that create strong bonds between Tech folks, regardless of when you were on campus.
When these people get together, it does not take long for the room to buzz with conversation as they reminisce about their time at Tech.
To help connect alumni and friends to each other and to Tech, we have a dedicated group of alumni chapter leaders in seventy locations across the country and around the world. These volunteers plan events and act as points of contact not only for alumni but also for current and prospective students and their families. Don't see a chapter listed for your area? Consider becoming a chapter leader yourself. Just contact Alumni Relations at alumni@mtu.edu for more information.
A number of chapters have regular networking events for area alumni. Join your chapter's Facebook page for details.
Check out our website for up-to-date listings of regional chapters and alumni events.
---
New job search video service for alumni and students
Fast, informative, engaging web videos
Conveniently available 24–7 online
Expert advice from leading employers
Looking for job searching tips? Check out these straightforward, compelling videos that clearly illustrate what job seekers and career changers need to know before, during, and after the job interview. Each CareerSpots video is less than four minutes long and features a genuine recruiter, career director, and a student or recent graduate.
Your Alumni Association has partnered with Michigan Tech Career Services to provide this service to aid you in your job search.
To learn more about the videos and other Career Tools for Michigan Tech alumni, visit www.mtu.edu/alumni/products/career-tools.
---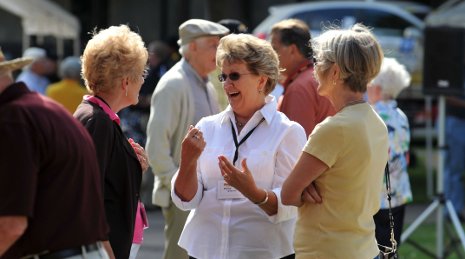 Don't miss Alumni Reunion 2012!
Reconnect with your classmates and check out what's new at Michigan Tech.
Mark your calendars and plan to visit your alma mater for Alumni Reunion, August 2-4.
It's the 110th anniversary of the Michigan Tech Alumni Association, and preparations are under way to make this the biggest reunion ever. Bring the whole family to enjoy a variety of reunion events for all ages, including picnics, department open houses, brief lectures, outdoor adventure trips, hands-on children's science demonstrations, boat rides, and more!
The featured classes will be the Golden Ms (those who graduated fifty-plus years ago) and the classes of '62, '72, '82, '87, '92, and '02.
The 2012 Reunion will also be the first ever to celebrate the women of Michigan Tech. All female graduates, former students, faculty, and staff are invited to a number of special events during Reunion, including a Saturday evening "Girls' Night Out" party hosted by the Presidential Council of Alumnae.
Group reunions are planned for men's basketball alumni, and several fraternities and sororities will be hosting gatherings as well. There will also be special events in honor of the 50th anniversary of the Department of Biological Sciences, the 85th anniversary of the Department of Mechanical Engineering–Engineering Mechanics, and the 35th anniversary of the Michigan Tech Student Foundation.
Can't make it to the Copper Country this year? You can still participate by sharing your Tech memories and letting your classmates know what's happening in your life.
Visit www.mtu.edu/reunion for details.
---
Stay Connected
To invite you to Michigan Tech events and activities in your area, we need to know where you are. Please let us know when your personal or employment information changes. You can do this in several ways:
Update your profile within HuskyLink or complete the form at www.alumni.mtu.edu/update.
Or simply contact Alumni Relations at 906-487-2400, toll free at 1-877-MTU-ALUM, or email alumni@mtu.edu.
Thanks for staying in touch!
Michigan Technological University is a public research university founded in 1885 in Houghton, Michigan, and is home to more than 7,000 students from 55 countries around the world. Consistently ranked among the best universities in the country for return on investment, Michigan's flagship technological university offers more than 120 undergraduate and graduate degree programs in science and technology, engineering, computing, forestry, business and economics, health professions, humanities, mathematics, social sciences, and the arts. The rural campus is situated just miles from Lake Superior in Michigan's Upper Peninsula, offering year-round opportunities for outdoor adventure.