---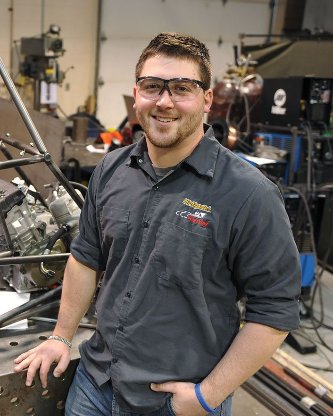 by Robert S. Benchley
It isn't as though Michigan Tech senior Joe Gallo doesn't have a care in the world. Like every college student in his final semester, he still has classes to attend, homework to finish, and tests to take. But Gallo, who hails from Marquette, is more relaxed than many seniors throughout Michigan—throughout the US, in fact—because he already has a job lined up after graduation. A good job, with a $66,000 starting salary. A job for the future.
Gallo, you see, is an engineering student, majoring in both mechanical and electrical engineering. After he is handed his diploma in May, he'll be headed to Clarksville, Tennessee, where he'll work for Hemlock Semiconductor Group, a subsidiary of Dow Corning. The company produces poly-crystalline silicon, the raw material used in many semiconductors and solar panels.
"I'm excited," says Gallo. "I interned there this summer, and they treat their employees very well. I'm happy to be going back. The work is interesting, and I feel like there will be some job security, too."
---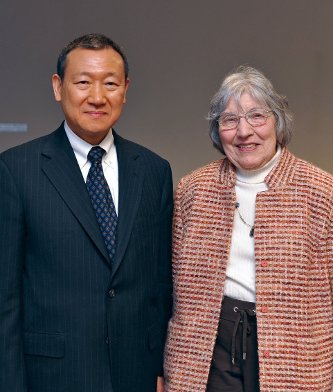 by Marcia Goodrich
Park learned about setbacks and perseverance early on after he flunked Myron "Doc" Berry's legendary introductory chemistry class in his first semester. A native of South Korea, Park was still learning English when he came to Michigan Tech, and Berry spoke so fast from the lectern that it all went over his head.
The failing grade was followed by a probation letter from dean of students Harold Meese stating that he would be expelled if his grades didn't improve. "It was an ominous beginning," Park noted. "I can now make the claim that I was on the dean's list too. However, it was a list I had to remove myself from within six months."
But Park persevered, and triumph came in the form of another chemistry professor, Gladys Dawson. "She made it so interesting and easy," he remembers. "Some people said it was because I was taking it a second time, and I'd say 'Not true, I didn't learn anything the first time.'
---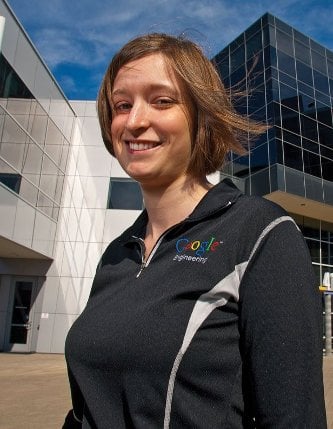 A generous scholarship and Michigan Tech's reputation as a good school for students interested in science, technology, engineering, and math (STEM) fields brought Danielle VanDyke to Houghton. She graduated in 2006 with dual BS degrees in Computer Science and Psychology. VanDyke credits the University with teaching her leadership and team-building skills, improving her communication skills, and encouraging her to seek new challenges every day.
As a senior software engineer at Google in Silicon Valley working on mobile display ads, she's putting those skills to good use.
"I love that I can create a product out of nothing, using just my mind, a computer, and the Internet," she says. "Every day, my work is seen by 100 million smartphone users. The part I love most is that every day brings different challenges and new ideas to make our products better, and I can contribute to all parts of the work."
Valuing how far her Michigan Tech education has taken her, she also pays it forward. In 2010 . . .
---
---
---