Michigan Tech faculty earn honors in 2021 for their innovation and dedication.
Bhakta Rath Research Award
The Bhakta Rath Research Award recognizes a doctoral student and their Michigan Tech faculty adviser. The award was established by Bhakta B. Rath and his wife, Sushama Rath, to recognize those who conduct exceptional scientific and technological research in anticipation of the future needs of the nation while supporting potential advances in emerging technology, and will continue to apply this knowledge throughout their careers.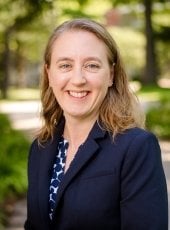 Director, Health Research Institute
James and Lorna Mack Endowed Chair of Cellular and Molecular Bioengineering
Professor, Chemical Engineering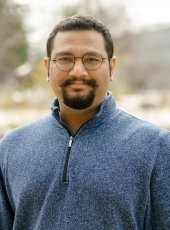 Pratik Umesh Joshi
PhD Graduate, Chemical Engineering
What we do: Find ways to produce vaccines on an industrial scale that saves time and money.
Why we do it: Our goal of bringing vaccines to market faster and with a lower cost will make vaccines available around the world.
Read more about Joshi and Heldt's award.
---
Michigan Tech Research Award
The Michigan Tech Research Award recognizes outstanding scholarly achievement by a faculty member. It is based on the impact of the person's research, particularly sustained research or a noteworthy breakthrough. The Michigan Tech Research Award is symbolic of the University's high standard for research endeavors.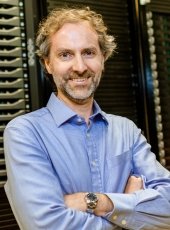 John O. Hallquist Endowed Chair in Computational Mechanics, Mechanical Engineering-Engineering Mechanics
Director of Research
Affiliated Professor, Materials Science and Engineering
Faculty Advisor, American Society of Mechanical Engineers – Michigan Tech Chapter
What I do: Use computational simulation to help develop the next generation of composite materials for crewed missions to deep space.
Why I do it: Developing new materials for aerospace applications is very expensive and time-consuming. Computational simulation facilitates this process so we can quickly design, characterize, and produce these new materials.
Read more about Odegard's award.
Michigan Technological University is a public research university founded in 1885 in Houghton, Michigan, and is home to more than 7,000 students from 55 countries around the world. Consistently ranked among the best universities in the country for return on investment, Michigan's flagship technological university offers more than 120 undergraduate and graduate degree programs in science and technology, engineering, computing, forestry, business and economics, health professions, humanities, mathematics, social sciences, and the arts. The rural campus is situated just miles from Lake Superior in Michigan's Upper Peninsula, offering year-round opportunities for outdoor adventure.