Fall 2014 Class Notes
1960s
James A. Mitchell '65 formed Mitchell Intellectual Property Law, PLLC, in Grand Rapids in June 2012 with four attorneys and plans for rapid expansion.
1970s
Ivan Martin '70 (ME) retired in January from Flextronics International where he was director of reliability engineering. He and his wife live in Ottawa and plan on spending most of the winter in Hilton Head, South Carolina.

Richard Hole '72 has recently returned from a mission to Guatemala, where he trained a team of future audio recording technicians. Says Rick, "A side trip to a mountain town for medical relief was a wonderful surprise."

Michael Binder '75 is working as a contractor. "That's a new experience for me," he says. "Been a full-time employee for all the rest of my career."
1980s
Craig Gooding '81 is the national sales manager, fleet and GIS, for Mitac Digital Corporation. He represents Magellan GPS products to Fleet Management and GIS markets throughout the US.

Susan Ulanowicz '82 is a senior project manager at Roche Applied Sciences, in Indianapolis, and has earned the Project Management Professional credential.

Steven Foster '85 has joined Ingersoll Rand in Davidson, North Carolina, as the vice president of global quality for the Trane Commercial and Thermo King brands. Steve leaves his role as vice president and chief quality officer at Meritor after nearly twenty-three years for this new opportunity. He will partially relocate to North Carolina and will maintain his strong ties to the Metro-Detroit area.

Julie Craig '87 is a senior environmental engineer at Earth Smart Environmental Solutions, LLC, in Saline.

John McDaniel '87 is chair of the IEEE Power and Energy Society Distribution Subcommittee.
1990s
Linda D. Kennedy '91 has accepted a position as a shareholder in the Detroit office of the Butzel Long law firm, where she specializes in intellectual property.

Lynne (Tarbutton) Madison '92 (Biological Sciences) received the Michigan Environmental Health Association's 2012 Sanitarian of the Year Award and the Michigan Association of Local Environmental Health Administrators' 2011 Founders Award. Lynne is the environmental health division director for the Western UP Health Department and was the 2010 president of the Michigan Environmental Health Association.

David Hokanson, PE '92 '96 '04 (BS EEN, MS CE, PhD Eng-Env) is a principal engineer at Trussell Technologies Inc. in Pasadena, California. He is a board-certified environmental engineer, certified by the American Academy of Environmental Engineers in two specialty areas: water supply, and wastewater and environmental sustainability. He lives in Arcadia, California, with his wife, Jill (BS GE '96), and three daughters.

Bonnie and Jeff Dunbar '97 (Wood Science) announce the birth of their sixth child, Simon Matthew, born December 13, 2011. Simon joins Keltin, 9, Mackenzie, 6, William, 4, and Rachael, 2. "His big sister Gabriella is watching from heaven."
2000s
Aaron Hilshorst '00 wrote, "On January 16 I started my new position as senior environmental engineer at the Climax Mine in Climax, Colorado, after spending nearly eight years working for Freeport-McMoRan Sierrita in Arizona. The Climax Mine is part of the Freeport-McMoRan Copper & Gold family of mines."

Robert Walsh '00 is now a board member and the director of operations at Surge for Water based in Chicago. Surge is a nonprofit that delivers clean, safe water globally and invests in innovation that drives sustainable solutions.

Mara Carlton '01 has left E. & J. Gallo Winery in Modesto, California, to take on her new responsibilities as the regulatory compliance manager for Ste. Michelle Wine Estates in Seattle.

US Air Force captains Aria and Christian LaFord '07 welcomed their son Tristan Beckett to their home in San Antonio, Texas.

For the past year, Megan Gayeski '08 has served as the national vice chair for the American Medical Association– Medical Student Section. She recently graduated from the University of Michigan Medical School and will be completing her anesthesiology residency at Rush University Medical Center in Chicago.

Katie and Jacob Gorkowski '08 welcomed their first child, Abigail, born December 30.

Laura (Oman) '08 and Paul St. Louis '08 were married October 8, 2011. The couple resides in Davenport, Iowa.

Bret Wazny '08 and Michelle Foy '10 are engaged to be married on May 11, 2013, in Houghton. The couple currently lives in Charleston, South Carolina.

Daniel Rosenberg '09 married former Michigan Tech student Rachel Boone on June 30 at the top of Mont Ripley Ski Hill. Dan and Rachel have been together since 2006 and both work for Cargill in Wahpeton, North Dakota.

Anthony Santi '09 '11 (BSME, MBA) and Melinda Ylitalo '11 (Biomedical Engineering) were married May 26 in Rockford, Minnesota. They will be residing in the Baltimore–Washington, DC, metro area and say, "GO HUSKIES!"
---
Transitions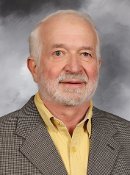 C. Robert Baillod
Chair and professor emeritus, civil and environmental engineering
1941-2012
Charles Robert "Bob" Baillod, 71, a pioneer in the field of environmental engineering, passed away April 12. He came to the University in 1968 and led the Department of Civil and Environmental Engineering from 1991 to 2005. Baillod was a powerful advocate, said friend and colleague Professor Neil Hutzler. "He fought hard for the department," Hutzler said. "He was always thinking about what would benefit the department and the University."
Baillod's research focused on water and wastewater engineering, with an emphasis on biological wastewater treatment. Throughout his career, he guided more than fifty students to graduate degrees. Among them was John Sandell '86 '92 '95. "He was my advisor," said Sandell, now an associate professor of chemical engineering. "Bob was a true professional with the kindest heart."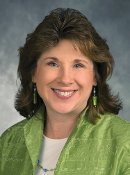 Donna J. Michalek
Assistant provost, professor of mechanical engineering–engineering mechanics
1963–2012
Donna Michalek, 49, passed away on April 26 after a battle with cancer. She joined the faculty in 1993 and held numerous positions, including associate chair in mechanical engineering and assistant provost. In 2010, she left Michigan Tech for Mount Union University, where she was the founding member and chair of the Department of Engineering.
"Donna's practical, straightforward approach to just about everything was so refreshing," said President Glenn Mroz. "She said what she meant, and she meant what she said, which made her a joy to work with. She also laid the foundation for our accreditation effort, which was a huge task."
A recipient of Michigan Tech's Distinguished Teaching Award, the ASEE Dow Outstanding New Faculty Award, and the SAE Ralph R. Teetor Educational Award, Michalek served as a National Science Foundation panel reviewer. She worked tirelessly with the engineering sorority as a mentor and advisor, and the women's basketball team came to rely on her homemade cookies.
A scholarship has been established in Donna's memory. To give online, go to www.mtu.edu/donna-michalek-scholarship. You may also call the Michigan Tech Fund at 906-487-2310 or toll free at 877-386-3688 to give by credit card. Or you may mail a check to the Michigan Tech Fund, Michigan Technological University, 1400 Townsend Dr., Houghton, MI 49931-1295 noting that it supports the Donna Michalek Memorial Scholarship.
Retirements
The following faculty and staff retired from Michigan Tech this year. The years they first came to Michigan Tech are listed below.
Mary Ann Beckwith
Professor, Visual and Performing Arts, 1973
Hugh Boyer
Assistant professor, Social Sciences, 1969
Darlene Corrigan
Custodian, Academic Office Building, 1975
Carl Dassbach
Associate professor, Social Sciences, 1991
Edward Dessellier
Building mechanic II, Dow Building, 1980
Margaret "Peg" Gale
Dean, Forest Resources and Environmental Science, 1979
Clark Givens
Professor, Mathematical Sciences, 1965
Cathy Greer
Library assistant, Van Pelt and Opie Library, 1994
Andrew Gustafson
Custodian, McNair Hall, 1998
Dennis Hagenbuch
Director of intramurals, Kinesiology and Integrative Physiology, 1988
Paul Heikkinen
Building mechanic, Student Development Complex, 1977

Pat Joyce
Professor, Business and Economics, 1972
Diane Koskela
IT specialist, Information Technology Services, 1995
Charles Paoli
Custodian, Student Development Complex, 1981
Janet Pikkarainen
Administrative aide, Forest Resources and Environmental Science, 1995
Terry Reynolds
Professor, Social Sciences, 1983
Dolores Romano
Food service helper, Douglass Houghton Hall, 2006
John Rovano
Director, Facilities Management, 1976
Daniel Schmitt
Mail services specialist, University Marketing and Communications, 1990
Jeanne Schmitt
Office assistant, Corporate Development, 1993
David Strong
Senior programmer/analyst, Administrative Information Services, 1979
Robert Whipple
Research engineer/scientist, Mechanical Engineering–Engineering Mechanics, 1980
---
In Memoriam
The Michigan Tech family extends condolences to the relatives and friends of those who have passed away.
1932

Frederick M. Foster
Ray A. Wilder

1938

Charles J. Vanasse

1940

Paul V. Martin

1942

Louis A. Campana
Murdock H. LaChance
Wallace S. Tuttle

1943

Dr. John K. Rye

1944

Robert E. Sherman

1945

James R. Duiser

1946

Marvin H. Salisbury
Robert E. Turunen

1947

E. Paul Scott

1948

Kenneth A. Hamming
Peter M. Lucas

1949

Daniel J. Boland
Major General Norman G.
Delbridge Jr. (Retired)
James M. Keir
John H. Montgomery
Aldo M. Paradiso
Robert C. Perdzock

1950

Daniel B. Acciani
Willard O. Ashmore, PE
Joseph L. Freeman
Gordon P. Kallunki
William M. Miller
Harry W. Smathers
George A. Williams

1951

Joseph C. Calabro
Donald J. Cota
Louis C. Holstad, PE
Virgil J. Knierim, PE
Philip F. Segor
Lieutenant Colonel Donald T.
Sherry (Retired)

1952

Charles L. Drews
Herbert K. Fanning
James W. Frederickson
Howard W. Gray
Ellis C. Helge
James M. Klatt
Rev. Arthur W. Krumbach Jr.
John F. Pintar

1953

Mervin E. Farmer
James H. Freeman

1954

Tim D. Slagh

1955

Wendell E. Foote
Charles C. Kugel, PE
Harry Nelson

1956

Roland A. Consie
Roger C. Post
Jerome V. Sparapani

1957

Ralph N. Harrison
Harvey A. Hedlund
Mervin V. Johnson
Richard H. Palosaari

1958

James L. Tucker
Donald J. Woolston

1959

Robert A. Lloyd
David A. Saul

1960

Roger D. Arzt
James L. Beedy
Robert A. Skorseth

1961

Joseph F. Grabowski
Lowell S. Johnson
Arnold H. Laine

1963

Richard R. Erickson
Bruce A. W. Knivila

1964

David R. Treloar

1965

Randall B. Kinsey
Brian A. Turner

1966

Allan M. Alanko, PE

1967

George R. Pashley

1968

Philip R. Patana

1969

Dr. Frank C. Campbell
Steven R. Stocking, PE

1970

David J. Fiori

1971

Dennis T. Drugacz

1972

Robert D. Hupfer

1973

Thomas J. Kaderabek
Frank W. Rice

1974

Peter C. Nissila

1976

Eric L. Opland
Raymond W. Sherman
Robert J. Szczesny

1977

Joseph L. Butler

1978

Robin F. Righettini

1979

Thomas S. Andrew
Peter F. Gerbensky

1980

Scott E. Leu
Michael C. Thomas

1981

John C. DeWaha
James C. Savage

1984

Robin S. Vincek

1985

Tad J. McClellan

1986

David J. Tomasunas

1987

Michael J. Kolka

1988

Timothy W. Kaurala

1989

Henry J. Kricher

1993

Gregory J. Stark

2001

Kevin A. Hippe

2002

Robert C. Boughton

2003

Gregory J. Wright

2011

Eric B. Kisly
Correction
Donald C. Larson '60 was incorrectly included in "In Memoriam" in the Spring 2012 Michigan Tech Magazine. We apologize to Donald and his family for the error.
Michigan Technological University is a public research university, home to more than 7,000 students from 54 countries. Founded in 1885, the University offers more than 120 undergraduate and graduate degree programs in science and technology, engineering, forestry, business and economics, health professions, humanities, mathematics, and social sciences. Our campus in Michigan's Upper Peninsula overlooks the Keweenaw Waterway and is just a few miles from Lake Superior.