Alumni Association Notes
2012 Alumni Association Award winners
Distinguished Alumni Award
John Soyring '76
Before retiring in January 2012, after a thirty-six-year career with IBM, John Soyring led the computing giant's global industrial solutions and products business as its vice president for industry solutions. He was also the coleader of the Alliance of IBM Software and IBM Global Business Services Group and a member of the IBM Industry Academy Advisory Board, the IBM Eco-Efficiency & Sustainability Executive Board, and the "Banking the Unbanked" Executive Board.
Soyring joined IBM after graduating with a BS in Electrical Engineering from Michigan Tech. He later completed graduate degrees in computer science, electrical engineering, and business administration at the University of Minnesota and the State University of New York. He received an honorary doctorate of engineering from Michigan Tech in 2006.
Listed as one of Tech's most notable alumni on Forbes.com, Soyring has been a keynote speaker on campus many times and was the commencement speaker in 2006. He supports students through the John Soyring Annual Scholarship; he is also a member of a select group that guides the University's fundraising initiatives; and he advises the campus chapter of the American Indian Science and Engineering Society.
He has started his own firm, Sisukas Consulting, in Austin, Texas.
Outstanding Young Alumni Award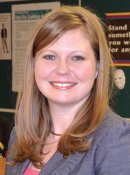 Kristina Marshall '98
Since graduating in 1998, Kristina Marshall has been leading Winning Futures, a nonprofit organization that offers mentoring programs for middle school and high school students. Her life's mission, Winning Futures promotes character, goal setting, career preparation, and strategic planning—all elements of student success.
In her fourteen years with the organization, Marshall, now its president and CEO, has affected the lives of over 22,000 students; has personally mentored forty-two teens; and has awarded over $1.6 million in scholarships to high school students in metro Detroit.
Marshall has received numerous awards recognizing her as an "everyday hero," a proven leader, an advocate for youth, and a role model for "alternatives for girls."
She earned her BS in Business Administration from Tech and an MA in Educational Leadership from Oakland University. She has coauthored two workbooks for youth and two training manuals for mentors.
When Winning Futures began its work in southeast Michigan in 1994, Marshall was its first mentee. It was launched nationally in 2009, and now other nonprofits and schools in thirty-eight states are using its curriculum.
The initiative has received many accolades, including two from Michigan's governor for innovation and excellence.
Distinguished Alumni Award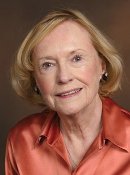 Olive Cornish Kimball '52
In 2007, Olive Kimball retired from the Chicago-based National Accrediting Agency for Clinical Laboratory Sciences, where she served as CEO for eight years. She was responsible for all of the agency's operations, including accreditation of approximately 700 academic programs nationwide.
Kimball graduated from Michigan Tech with a bachelor's degree in general science (medical technology) in 1952. She also earned both a master's degree in science education and a PhD in Educational Psychology from Northern Illinois University and has studied at Bryn Mawr College and Harvard University.
She has been honored by the Association of Schools of Allied Health Professionals, the American Society for Clinical Laboratory Sciences, and Alpha Mu Tau, the National Honorary Medical Technology Fraternity.
Kimball says her Tech education prepared her "beautifully" for her subsequent study and work. She has served as a trustee of the Michigan Tech Fund; was the first woman to receive Tech's Board of Trustees Silver Medal; been inducted into the University's Academy of Sciences and Arts; and was awarded an honorary doctorate in biological sciences. "I value what Tech as an educational institute can do and can become," she says.
Outstanding Service Award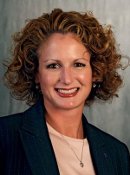 Tanya Wareham Klain '90 (deceased)
The 2012 Outstanding Service Award honors Tanya Wareham Klain, who died on December 7, 2008.
Tanya earned a Bachelor of Science in Mechanical Engineering in 1990 and was a vibrant presence on campus. She was active in her sorority, Alpha Gamma Delta, Undergraduate Student Government, residence hall councils, the Alpine Ski Club, and the Michigan Tech Student Foundation. Besides earning a degree, she made friendships that endured. "Tech is famous for that—people staying together," she once said.
After graduation, Klain went to work for General Motors, where she advanced through several leadership positions, most recently as engineering group manager in the area of body and exterior components. She was a member of GM's university relations and recruiting team and was GM's key contact with Michigan Tech's Department of Mechanical Engineering–Engineering Mechanics.
She served on the Board of Directors of the Alumni Association and was very active in alumni events in the Detroit area. In 2004, Tanya was inducted into the Presidential Council of Alumnae.
She always said that Michigan Tech transformed her life. "Coming to Tech was the best decision I ever made," she said. "I owe the University a lot—pretty much everything."
---
Fun with fish guts
Seven-year-old Matthew Peters dissects a lake trout's innards to find out what it has eaten, part of the Children's Laboratory Exploration held during Michigan Tech's 2012 Alumni Reunion. "I could do this for a living!" the third grader said as he pulled apart his third fish stomach. Matthew is the son of David '87 and Becky Peters, of Taylor.
Alumni Reunion honors Women of Tech
For the first time, a Michigan Tech Alumni Reunion has highlighted the women of Tech, from faculty and graduates to students who left the University to support their husbands' careers.
In their honor, Alumni Relations hosted a Women of Tech Celebration at the J. R. Van Pelt and John and Ruanne Opie Library. Among the speakers, pictured below, were Sally Heidtke '81, left; President Glenn D. Mroz '74 '77, center; and Marie Cleveland '82, who discussed the importance of supporting scholarships for female students. The event raised over $7,000 in scholarship donations.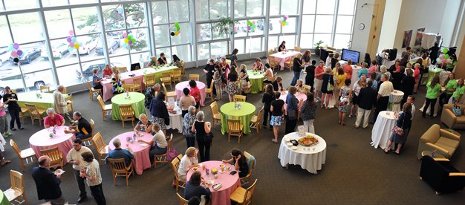 ---
Traditions old and new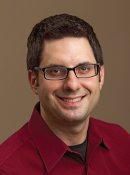 As summer turns to fall, and the changing colors spread across the Keweenaw, your Alumni Relations staff and board of directors look excitedly towards homecoming. It's one of the most exciting campus events and a powerful connection for our alumni back to Tech. Our association's mission is "Celebrating Traditions. Creating Connections," and homecoming allows our various generations of Huskies to celebrate their own traditions while creating new connections back to Houghton. We organize a broomball tournament and give towels to drenched students at the cardboard boat races, to name just two of the more recent traditions, which may be different from when you and your classmates were students.
Looking back at my two years as your president, it's true what they say, that time really does fly when you're having fun. It seems like yesterday that I was typing my first letter to you. I'm excited about the many ways in which we can all remain connected to our alma mater, and I plan to enthusiastically remain engaged myself. Whether attending local alumni events, mentoring a student, assisting with corporate recruiting, serving on an advisory board, or interacting via Facebook and LinkedIn, the inspiring options to connect are many.
I am particularly inspired when our association honors several extraordinary alumni with our annual awards. Your Board of Directors is privileged to acknowledge these outstanding individuals, and their stories are always moving. It was a humbling experience to present the awards to this year's honorees at our recent Alumni Reunion Dinner in Houghton. I encourage you to read about these exemplary fellow alumni.
Alumni financial support is crucial to the University's continued success. Your ongoing generosity to the Generations of Discovery campaign, which heads into its final year, can help ease our students' financial burden in the face of decreased state funding and ensure success for many more generations of Huskies.
I challenge each of you to find your preferred method to reconnect with Tech in a meaningful way, including stopping by the Alumni House for a cup of coffee and some great conversation. I always do whenever I'm in Houghton!
Paul J. Ninefeldt '96
President, Michigan Tech Alumni Association
---
DeVlieg Foundation funding scholarships, fellowships, student research
When it comes to finishing college, scholarships and fellowships can make all the difference—as anyone knows who has struggled to pay for their education or that of an offspring.
That's why The DeVlieg Foundation has given nearly half a million dollars to Michigan Tech over the past several years to support scholarships, fellowships, and summer research opportunities for students in engineering and natural resources. The foundation's most recent gifts include $21,000 to help high-achieving students in engineering, wildlife, and biological research.
A private foundation established by the founder of the DeVlieg Machine Company of Royal Oak, The DeVlieg Foundation is dedicated to promoting educational programs throughout the US.
"We like Michigan Tech because its engineering education and research programs are compatible with our mission to advance engineering, natural resources, and environmental sustainability," says Janet DeVlieg Pope, president of the foundation. "The DeVlieg Foundation trustees started the Summer Research Grant Program in Wildlife Biology several years ago because we believe in supporting students' research endeavors. We also like that the DeVlieg Foundation grants are awarded to Michigan Tech's highest achieving students."
Katherine R. Waring, a senior at Michigan Tech, received DeVlieg Foundation scholarships for three years. "The DeVlieg Foundation helped me to pursue my double major in environmental and civil engineering, with a minor in ecology and a certificate in International Sustainable Development Engineering. I hope to put my education to use in a career in research."
---
Help us recognize outstanding alumni and friends
Know a great alumnus/a or friend of Michigan Tech? You can help them get the recognition they deserve by nominating them for a 2013 Alumni Association Award.
More information is available at http://alumni.mtu.edu/awards or by contacting Alumni Relations, 906-487-2400 or alumni@mtu.edu. The deadline to nominate is December 1.
Make A Difference October 27
Get your work gloves out! Make a Difference Day 2012 is October 27. This nationwide day of service is a great way to give back to your community. To register a project, go to apps.alumni.mtu.edu/make-a-difference-day/2012. (We'll take care of spreading the word to alumni in your area.)
Alumni-Student Professional Mentoring
Our mentoring program is on the move from HuskyLink to LinkedIn. This new platform will make it easier for alumni and students to connect.
A delicious way to give! Enjoy Husky Blend coffee
Stock up on some great coffee and support your alma mater. Husky Blend coffee comes in a wide variety of flavors, from medium to dark roast, including fairtrade organic. A portion of the proceeds from your purchase support Michigan Tech Alumni Association programs for students and alumni. Visit www.mtu.edu/alumni/benefits/gear for details.
Michigan Technological University is a public research university, home to more than 7,000 students from 54 countries. Founded in 1885, the University offers more than 120 undergraduate and graduate degree programs in science and technology, engineering, forestry, business and economics, health professions, humanities, mathematics, and social sciences. Our campus in Michigan's Upper Peninsula overlooks the Keweenaw Waterway and is just a few miles from Lake Superior.