» Interdisciplinary

Pressures and Possibilities: The Pandemic Story We're Still Writing

The times are unprecedented, uncertain, and difficult. Caution is abundant. Everyone rose to the challenge. We are all in this together. And hindsight is 2020. What can we say about keeping the University running during a pandemic that won't sound like a cliché?
Nothing, honestly. The last few semesters have been tough—and it's not over. And, it's not just us. While the Keweenaw may be at the ends of the earth, Michigan Tech's community does not live in a vacuum. Quarantine, political tension, protests, remote instruction, curbside pickup, nasopharyngeal swabs—everyone has been and continues to deal with it all.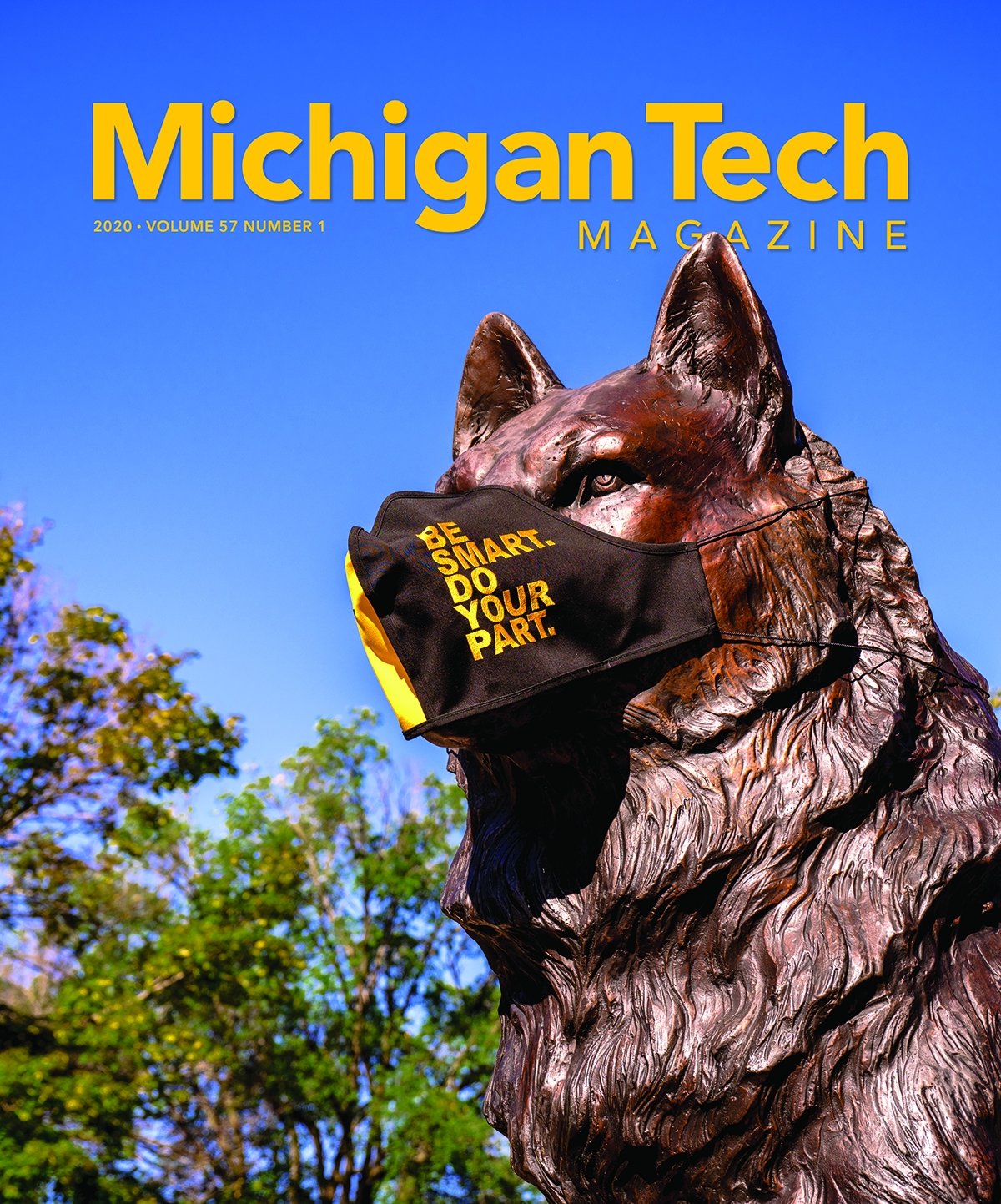 On the cover: The COVID-19 crisis is far from over, but Michigan Tech has dealt with pressures and possibilities the way it does best: Take a deep breath, take stock, solve for x, repeat.

---
Published by University Marketing and Communications
Ian Repp—Assistant Vice President of University Marketing and Communications
Stefanie Sidortsova—Executive Director of Communications
Nicole Kelly—Creative Director
Sarah Bird—UMC Photographer | Creative Lead, Studio
Crystal Verran—Director of Operations
Jessie Tobias—Copy Editor
Ben Jaszczak—Multimedia Specialist
Megan Ross—Digital Services Coordinator
Comments to the editor
magazine@mtu.edu
Mailing address changes
alumni@mtu.edu