With a history as rich as the copper mines our founders once studied, you can bet myths and legends abound on campus—and throughout the Keweenaw Peninsula.

"I heard . . ."
"Someone once said . . ."
"Well, what REALLY happened was . . ."

We scoured the Internet and the history books and tracked down Huskies old and new to tackle just a few of the most talked about Michigan Tech tall tales.
---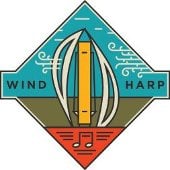 The Claim: The wind harp doesn't work.
With private support from the Friends of the Garden, the Great Lakes area's first-ever wind harp was installed between the Chemical Sciences and Memorial Union buildings (an area fondly known or feared as the wind tunnel) in 2012.
What staff say:
Sculptor Ashok Agarwal calibrated the 13-foot high Aeolian harp in Calumet, so that's why it doesn't emit "music" on campus in Houghton.
What Reddit says:
"They" put a speaker by the harp to amplify the gentle hums; it would work if turned at a 45-degree angle, but then it wouldn't look as aesthetically pleasing.
What Director of Energy Management and Sustainability Dave Taivalkoski says:
"I've worked here 41 years and I've never heard it. I've often thought about sneaking in at night and stringing fishing line to it to get it working."
The [very subtle] bottom line:
"I saw the original plans from the artist himself and it was stated the harp would play music very rarely." — Gregg Richards, Director of Engineering Services
The physics of it all:
The harp DOES, in fact, play. We have recorded evidence—no speaker required. It just takes wind—plenty of wind (about 28-36 miles per hour). Take off your chook and have a listen.
---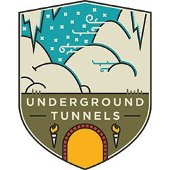 The Claim: There are underground tunnels for students to get to and from class during winter.
What students say:
Why trek through 220 annual inches of snowfall when steamy underground tunnels await?
What Facilities Management says:
The tunnels are indeed steamy. In fact, 4,503 feet of utility tunnels throughout campus deliver steam to buildings. They are not, however, for human traffic. [sad face]
---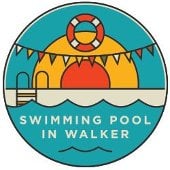 The Claim: There is a swimming pool in the basement of Walker.
What alumni say:
There used to be a swimming pool in the old Sherman Gym. A door was cut to allow access so the Jazz Band could play in the deep-center of the abandoned pool.
What The Lode says:
It's true. Built in 1949, the 30-foot by 75-foot pool was part of Sherman Gym, former home to Tech's PE department. By the mid-1980s, the pool area was converted into classrooms, hallways, and storage.
Partially removed and partially filled in, students can still stand outside and peer into where the pool once stood.
---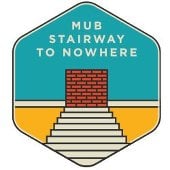 The Claim: There are stairs to nowhere in the Memorial Union Building.
Gregg Richards tells us what's up:
"The stairs were the original exit from the second floor ballroom. A renovation was completed in 1988 adding an additional exit stairway, eliminating the need for the original stairs. They were left in place for several years and after a 2008 renovation, the original connection to the ballroom was closed off and the space on the landing was converted to a tel-com closet, housing audio-visual equipment for the ballroom."
So, the stairs DO go somewhere . . . sort of.
---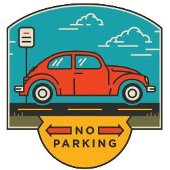 The Claim: There will be/was going to be a parking structure on campus.
What students say, version 1:
There was supposed to be a parking structure built, but plans were canceled because it would disrupt our scenic views.
What students say, version 2:
There was supposed to be a parking structure built, but plans were canceled because snow removal would be a problem.
What Director of Facilities Kerri Sleeman says:
"The University and numerous entities talked about building a parking structure, but there are no plans for one at this time. It's just too expensive to be viable." (So don't put away your snow shovels just yet, Huskies.)
---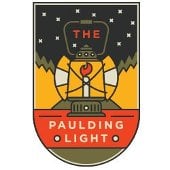 The Claim: Tech students solved the mystery of the Paulding Light.
This one—described in a 2010 Michigan Tech news story—has been read more than 142,000 times. We'll let you decide what, exactly, the Paulding Light (or lights?) REALLY is.
Michigan Technological University is a public research university founded in 1885 in Houghton, Michigan, and is home to more than 7,000 students from 55 countries around the world. Consistently ranked among the best universities in the country for return on investment, Michigan's flagship technological university offers more than 120 undergraduate and graduate degree programs in science and technology, engineering, computing, forestry, business and economics, health professions, humanities, mathematics, social sciences, and the arts. The rural campus is situated just miles from Lake Superior in Michigan's Upper Peninsula, offering year-round opportunities for outdoor adventure.