Appleton to Zeeland. Chassell to Chile. Huskies are crafting better beer through chemistry. Better wine through engineering.
For some, it's a retirement gig, like Dan Schmidt, '71, a minority owner in St. Paul Minnesota's Flat Earth Brewing Company. For others, like Travis Prueter '06 and Nicholas Winsemius '06, two of a three-engineer partnership at Big Lake Brewing of Holland, Michigan, it's the start of a boundless future with standards of excellence "committed in the spirit of engineers."
We found more than two dozen alumni tapped into the $22.3 billion craft-beer market. Six winemakers with Michigan Tech roots as well-tended as their vineyards. A hops exchange. A cidery. A distillery. And trail-blazing microbiologist Emily Geiger '11 '15, who sells liquid yeast cultures to Michigan breweries and around the world.
The craft-beer market is growing faster than a field of rye in springtime–16 percent in 2015. Of the Top 50 breweries of 2015, 43 are craft brewing companies. What's behind the spike? Millennials demand choice. "You always want to bring that unique beer that no one else has to the party," says Mairi Fogle '09, who along with husband Ben '08, Carl Pierce '08, and Evan Zaborski '10, created Appleton Beer Factory, ripping out nail-by-nail and repurposing wood and windows in a 1940s downtown auto-parts shop. "We saved everything," says Mairi. "We designed and built the whole thing ourselves. The engineering advantage." Mairi says a Michigan Tech marketing and management education also factors in the factory's success. "The entrepreneurial drive, plus the soft skills we learned here–the confidence we can do something."
Meet the Brew Crews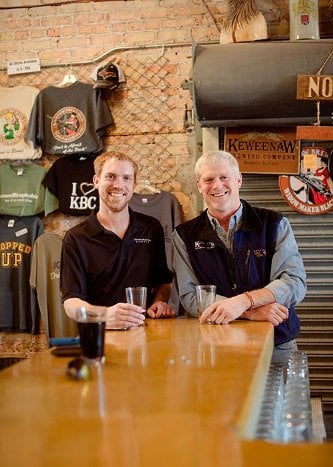 Across Lake Michigan in Zeeland, another wife-husband entrepreneurial team, Laura and Nate Gentry '05, transformed an historic downtown building into a community-minded brewery. At Tripelroot, sustainable is a verb. Stainless steel growlers instead of glass. Spent grains used in stonebreads and cookies. Pot-bellied pigs Minnie and Pigby feast on food scraps.
Nate's Michigan Tech experience included bartending at The Library, the legendary watering hole now-brewery owned by late-'70s Tech students Jim and Deb Cortwright. He's not the only one who's turned a shift behind a Keweenaw bar.
Dick and Stasi Gray '82, of Houghton's own Keweenaw Brewing Company have hired more than 90 Michigan Tech students since their doors opened in 2004. The eighth-largest craft brew distributor in Michigan produced 10,000 barrels last year.
"One of the primary reasons I started brewing after leaving Tech was I couldn't find any beer that matched the quality of KBC," says Ken Brooks '10. "So I decided to do it myself."
There's another Tech alumnus at the helm of family-owned Detroit-area Brooks Brewery–Brother Rob '11–and a Husky Stout on the menu.
"The brewery affords Rob and I a chance to use our engineering skills in unique ways," says Ken, who continues to brew at home, too, as do many Tech alumni. Like Sonny Christian '97. "My beginnings into this hobby started at Tech," says the Genessee Brewers Club member. "After I turned 21, of course!"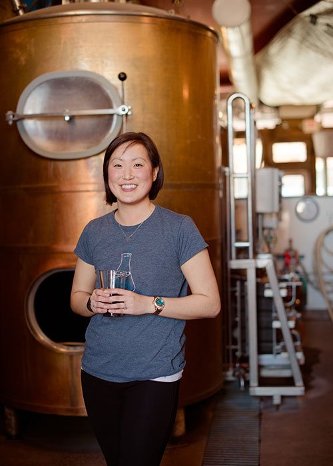 And there's a pair of Tech alumni to fill that need, too. Katie and Ryan Gray '07, whose careers have taken them from western oil fields home to the Upper Peninsula, where Ryan becomes the second generation of Grays to expand the brewery business. In spring 2016 they cut the ribbon at Electric Brewing Supply, in the Einerlei building in Chassell. The business launched four years ago in Texas.
"We got our feet wet when it was still new," says Ryan. "Most everybody is growing by double digits. A whole lot of young people are into home brewing."
Katie, a geologist, wonders if her department can still be found tipping back a post-study coldy at KBC. "Like we used to," she says.
Farther east, proof positive that Huskies and Wildcats can brew in harmony: Ore Dock Brewing Company of Marquette, with co-founders Wes Pernsteiner '02 and Wade DePas '03 on the owner roster.
Chris Nowak '86 hasn't quit his 25-year day job in the chemical industry. "I leave all the technical aspects to our brewmaster," says the partner in Tri-City Brewing Company of Bay City. "However, I am fortunate to be able to sample many of our beers prior to market release! The great thing about getting an engineering degree from Tech is that it opens doors to many career choices, some more typical of true engineering disciplines and others utilizing problem-solving and people skills developed at Michigan Tech."
There's a corporate secret at Schmohz Brewery of Grand Rapids: Chas Thompson '91 refuses to disclose the origin of the name. But Husky Spirit is loud and clear. All investors, staff, and management are alumni including head brewer Gabi Palmer '89, owners Jim '87 and Laurie Schwerin '87, and their son Luke '16. "We host the West Michigan Alumni Association chapter here on the last Thursday of the month. I think we are the most active chapter outside of the Copper Country."
The Grapevine
"And my parents thought I was wasting my time 'studying' at The Library," says Mark Lienau '90 of Silver Leaf Vineyard & Winery in Suttons Bay and Old Mission Hops Exchange, near Traverse City, Michigan. Villa Mari Vineyards is 25 miles down the bay. Proprietor and UP native Marty Lagina '77 co-stars in the History Channel series "The Curse of Oak Island."
Tom Porter '68 and Dave House '65 are California neighbors with vineyards two hours apart. "He's Napa, I'm Santa Cruz," says Dave, also a partner in Mountain Winery, today's incarnation of the 115-year-old Paul Masson vineyards.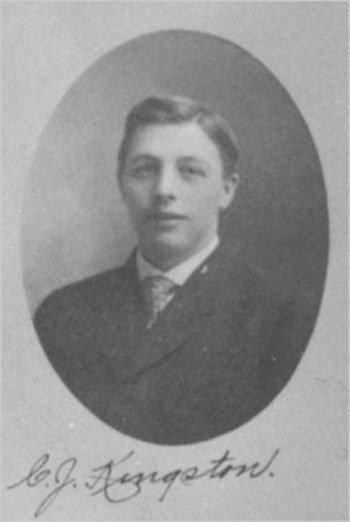 "I took an engineering approach when I planted my vineyard," says House. "I hired a team of PhDs." Science-based precision farming–solar-powered weather stations, petiole analysis, separate drip systems to treat individual plants–are balanced by a low-touch approach to wine-making. "We let the grapes express themselves."
California is also the distribution center for the oldest Michigan Tech winery connection. When Carl John Kingston graduated from Michigan College of Mines in 1906, he left his Central Mine home in Keweenaw to seek South American gold. He never found it, but the farm he established five generations ago is home to Kingston Family Vineyards in Chile's Casablanca Valley.
It was a daring move in the pre-Model T, pre-Panama Canal days. Great granddaughter Courtney Kingston says "Gramps" was encouraged to take the uncommon path by his advisor, Metallurgy and Ore Dressing Instructor Durward Copeland, known in family lore as "Copes."
Beer & Wine: Blurred Lines
"It takes a lot of beer to make a great wine," says Tom Porter of Porter Family Vineyard. His beer creds are as solid as his red-wine affinity. "I did all the electrical wiring for Jon Davis '59 before The Library opened. And worked there as a bartender."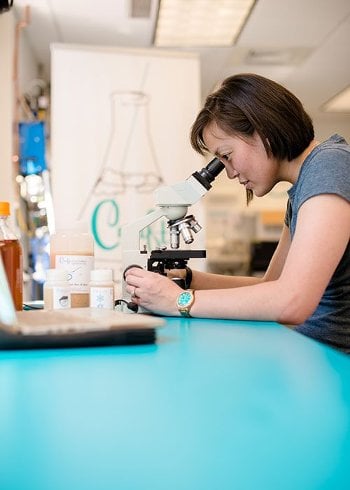 Yeast also unites Husky beer and wine makers. You can't make either without it. Emily Geiger, co-owner of Craft Cultures in Hancock, got her start as KBC staff microbiologist "They asked me 'could you propagate yeast?' It took eight months to optimize the process. Once I did, I saw the value in the product. There were no yeast companies east of the Mississippi River in 2013, when I started. I saw the need, especially with Michigan being the great beer state." Craft Cultures cultivates indigenous Michigan bacterial strains.
"Everyone's in love with that, because right now everyone wants to brew with all-Michigan all locally sourced ingredients. It's a hot topic."
And then there's the beer whisperer. Craft Cultures and other breweries work with pro-brewer, data collector, competition advisor and judge, and troubleshooter Erik Hansen '07, creator of one of the first electric brewing systems.
Milling and Distilling
Late-1970s Michigan Tech student John Burtka operates an American-made electrically heated copper column still at Grand River Distillery and Brewery–Jackson, Michigan's first legal liquor. He's also co-owner with wife Denise of Cherry Creek Winery & Cidery. President and Mrs. Obama served their wines to Oprah Winfrey and Stedman Graham just prior to moving into the White House. And to delegations at the NATO summit. "I've been in this business a long time. Way before it was cool," says Phillip Kelm '87 of Gitche Gumee Brewery Services. A world-wide workload includes Keweenaw, India, and Korea cideries, Hand and Malt Brewery in Korea, and managing a Micronesian brewery.

"I worked in nuclear power right out of Tech, but that wasn't enough of a challenge. I took a segue into brewing in 1993. Never looked back. I'm able to use my education as a mechanical engineer with energy systems option to great effect in my current work. Brewing beer is very much a thermodynamic process with lots of other mechanical equipment and systems working together. That might be why Tech graduates excel at it."
Image Gallery
Michigan Technological University is a public research university founded in 1885 in Houghton, Michigan, and is home to more than 7,000 students from 55 countries around the world. Consistently ranked among the best universities in the country for return on investment, Michigan's flagship technological university offers more than 120 undergraduate and graduate degree programs in science and technology, engineering, computing, forestry, business and economics, health professions, humanities, mathematics, social sciences, and the arts. The rural campus is situated just miles from Lake Superior in Michigan's Upper Peninsula, offering year-round opportunities for outdoor adventure.