Due to COVID-19 and social distancing precautions, there will not be a Multicultural Festival for the Parade of Nations 2021. However, we are looking forward to our next festival in 2022.
Tempting aromas beckon as you collect your complimentary passport and immerse yourself in an atmosphere rich with taste, sound, texture, and color. Everyone comes for the food and stays for the entertainment. Rightly so. In addition to more than 10 live acts, well-known media personalities present Interactive International Trivia in TV-game-show style. Prize packages are both appetizing and useful (think pizza to tire alignments). Parade float winners and the "I Love Parade of Nations" winner are announced during the course of the afternoon. Stick around, savor the flavors, and immerse yourself in faraway worlds close to home.
Entertainment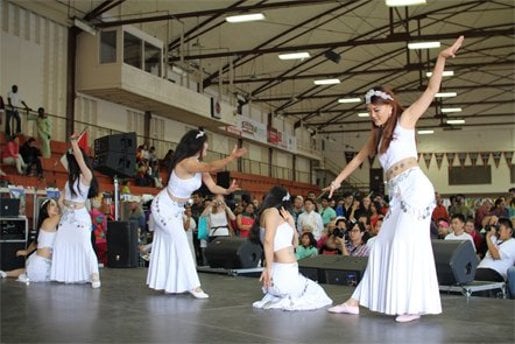 From toe-tapping Copper Country clogging to dazzling Bollywood Glam, this multicultural entertainment spectacle features legends and lore galore, a glittering array of dance, music, and theatrical performances.
Activities