Your Learning, Your Way
Michigan Tech Global Campus understands the importance of continuing education. For some, continuing education might mean pursuing an advanced graduate certificate or degree; for others, it might mean taking a non-credit course, receiving a credential, earning a badge, or earning the continuing education units (CEU) required in their fields.
The reasons for continuing education vary. Perhaps you need to gain knowledge or brush up on certain skill sets to open up doors to advanced certificates and degrees. Or maybe you need specialized training to keep up with accelerating technologies, satisfy the changing demands of your current career, or access promotions and advanced responsibilities. Some of you might find other personal rewards from learning and from challenging yourselves. Whatever the reason, Global Campus can help you achieve your goals.
Four Benefits of Continuing Education
Continuing education offers major benefits to both employers and employees. Employees who develop new skills are a tremendous asset to any company.
1. Improve Your Technology Skills.
A well-educated and skilled workforce brings new ideas and creativity to their jobs and their companies. Continuing education opportunities also make you better prepared to keep up with rapidly changing technologies.
2. Boost Your Morale and Confidence.
Learning or training doesn't always have to relate to a career or job. Continuing education can deepen a personal area of interest or add a new skill. As a result, you develop confidence and a sense of accomplishment when you acquire new knowledge and competencies.
3. Position Yourself for Future Leadership Roles.
Employees who are interested in improving their skills and continuing their education are often the perfect candidates for future leadership or management roles in their companies. Educational opportunities may give you the confidence and the abilities to seek leadership roles.
4. Increase Your Knowledge and Job Satisfaction.
Last but certainly not least, continuing education is a win-win. For employees, continuing education improves the chances for promotion and a higher salary. For employers, upgraded skills and improved morale have a direct effect on the happiness and productivity of employees, which, in turn, affects the success of their organizations.
Types of Non-Credit Courses
Currently, Global Campus offers three types of non-credit courses, which help students achieve different educational goals.
Bridge
These are short, intensive, preparatory online courses that help learners develop the knowledge and skills that are required to enter advanced study, such as an undergraduate program, graduate degree, or graduate certificate. Some times, students who are provisionally accepted into a program must take these courses in order to enroll. These courses are also resources for those who want to review certain areas, such as algebra, statistics, and grammar.
Professional Development and Professional Learning
Often known as continuing education and career training, professional development courses allow those in the workforce to
develop and/or hone skills (leadership, project development, conflict management, digital marketing strategies)
stay up-to-date on current trends (Lean/Six Sigma, Search Engine Optimization, automotive focus areas)
acquire specialized training (GIS, GPS)
develop strategies and resources for designing, teaching, and/or delivering courses or course materials (specific content, standards, approaches, methodologies)
gain relevant job-specific badges and certifications. (For instance, some employees are required to earn a certain number of professional education units (PEUs) per year.)
Specialized Corporate Education
These are short courses that are developed in collaboration with a specific corporate clients to provide essential knowledge, training, and skills for their workforces. For instance, an automobile company might collaborate with Michigan Tech Subject Matter Experts (SMEs) to create a short course on control systems or hybrid electric vehicle drives.
---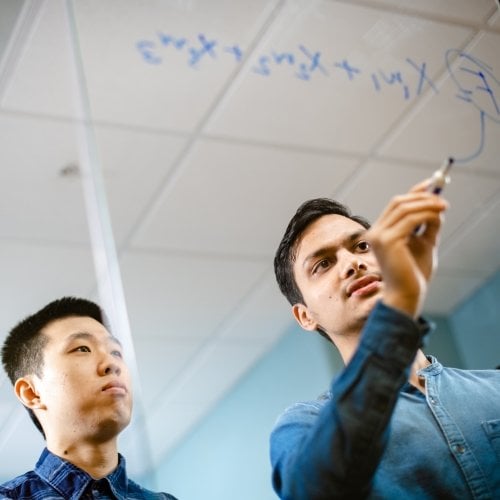 "I appreciate the resources like video examples and checklists. Having a checklist while I'm trying to implement a new strategy like productive talk makes me feel like I have a road map for trying it!"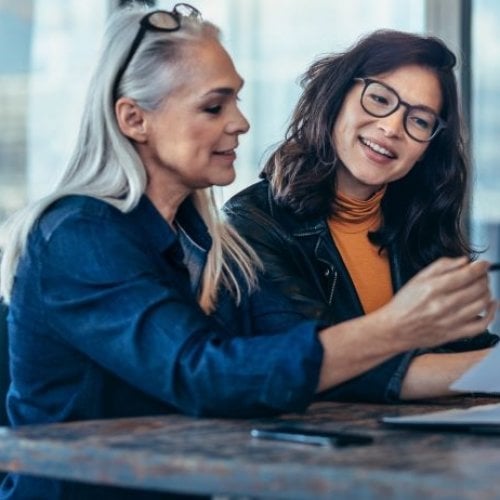 Non-Credit Courses Offered
To fulfill the various continuing education needs of diverse learners, Global Campus is working diligently to grow our selection of online non-credit course offerings. As we add online courses, this page will be updated.
Bridge
Linear Algebra: A Bridge Course for Prospective Applied Statistics Students
This online ten-week course helps students satisfy the admissions requirements for Michigan Tech's Online MS in Applied Statistics. This bridge course is ideal for those who do not have the required college course work in linear algebra, but who still want to apply to our online statistics program. The practical curriculum provides an overview of the fundamental concepts of linear algebra as they are used in applied statistics courses. Some topics include, but are not limited to, equations, vectors, matrices, orthogonality, subspaces, and the eigenvalue problem.
Register for Linear Algebra. Visit the Linear Algebra Course Page.
Professional Development and Professional Learning
Corporate Education