Administration & Planning
ANNOUNCEMENTS
Cliff Drive Becomes One-way Traffic
Beginning today (9/20/2023), the majority of Cliff Drive is a one-way street. Between Parking Lots 1 and 10, Cliff Drive traffic will shift to flow in a single lane from west to east. Two-way traffic will continue in the areas immediately adjacent to Highway 41, providing access to Lot 1 on the west end of the street and Lot 10 on the east end (see map below). The speed limit will also drop to 15mph.
While drivers are adjusting to the new speed limit and traffic flow, please be extra careful of pedestrians, of people exiting their vehicles from parallel parking spaces, and of vehicles entering and exiting the parking lots off of Cliff Drive.
---
Annual Hydrant Flushing Continues
Facilities Management is continuing the scheduled campuswide hydrant flushing, which started Sept. 11 and will end Friday (Sept. 22). Flushing operations will be performed daily between 7 a.m. and 3 p.m.
During this time, water in campus buildings may periodically appear discolored. This is perfectly safe and normal. Running cold water for a short period of time should correct the condition. Please contact Facilities Management if the problem persists.
---
Alumni Way Gateway Project Construction Begins
Construction on the Alumni Way Gateway Project began in July, and will continue through the end of October 2023. Vehicle and pedestrian traffic will be impacted by this construction. The map below shows the designated construction zone as well as how vehicle traffic will be rerouted through parking lot #1 to Cliff Drive, and pedestrian traffic will be routed around the construction area.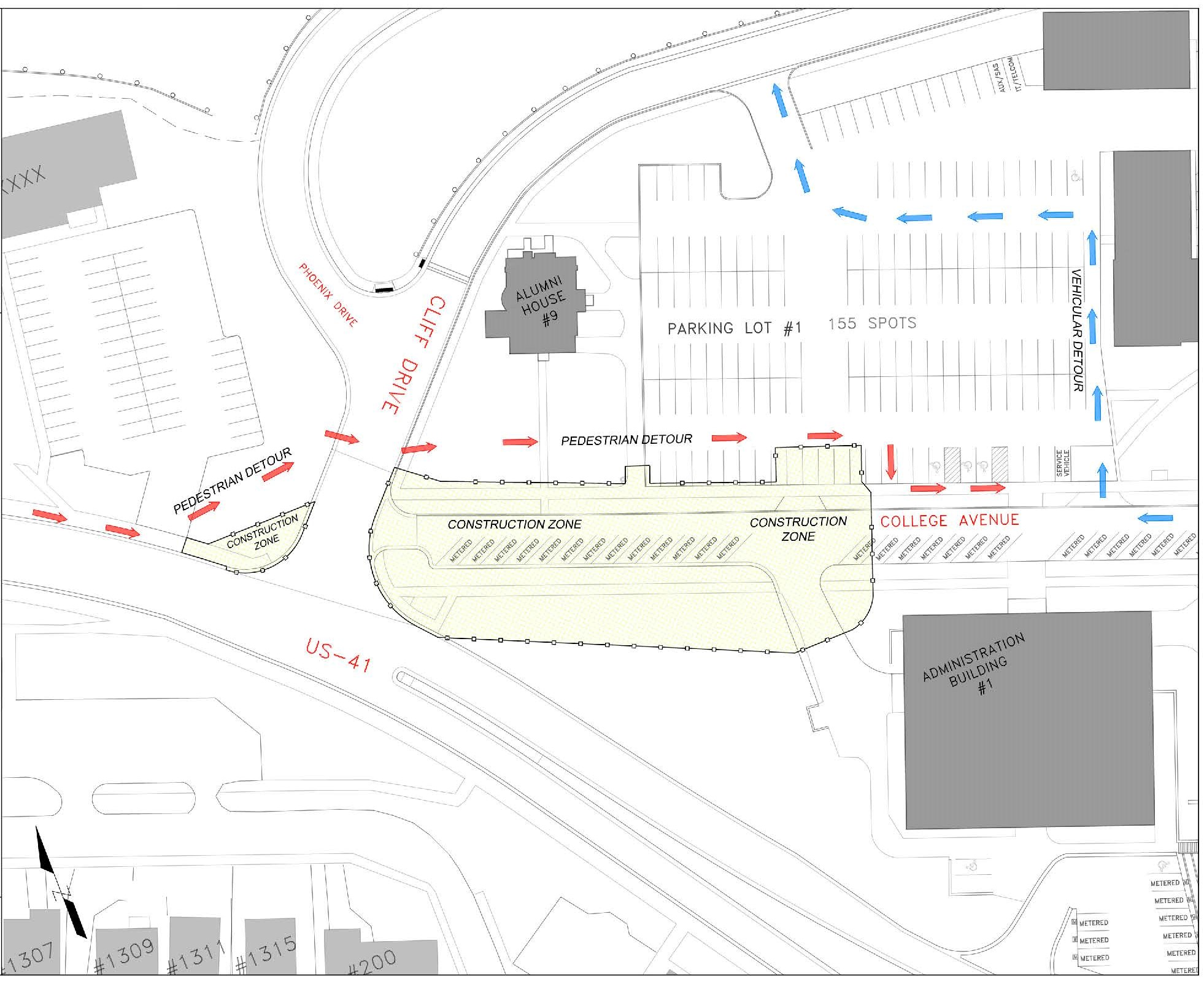 Below is a rendering of how the final project is anticipated to look.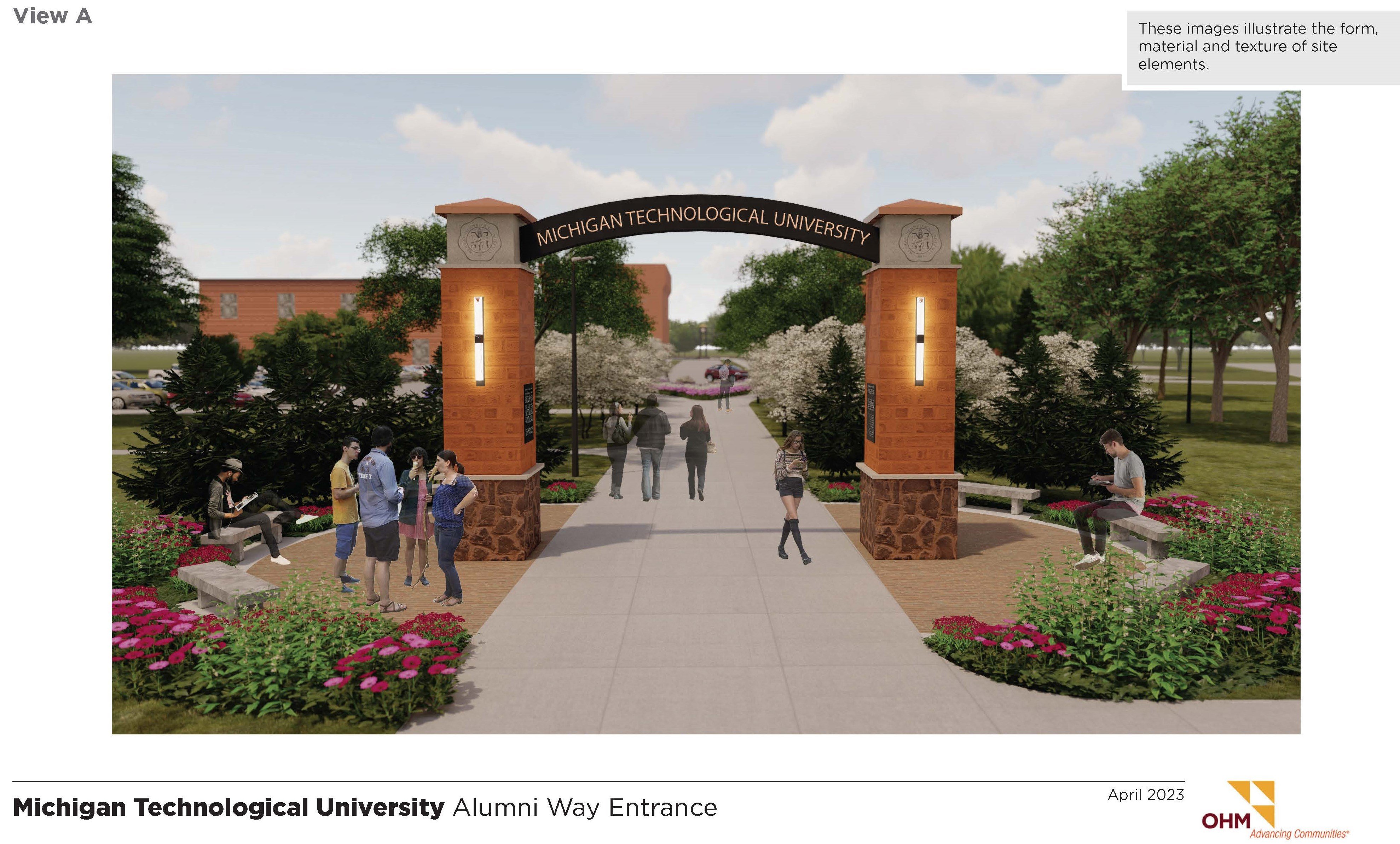 ---
906-483-SNOW (7669)
For assistance, please contact:
906-487-2303
Heat. Lights. Clean buildings. Safe, sustainable systems. Infrastructure additions, and improvements. From our beautiful campus grounds to our physical plants, we're the people who power Michigan Tech, supporting and joining faculty, staff, and students in pursuit of excellence.