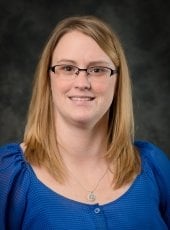 Read Full Bio
Contact
906-487-3044

101 Memorial Union
General Manager, Business Support Center
Biography
Ginger Sleeman became the General Manager of the Business Support Center under Administration in 2018 after serving as the Assistant to the Vice President for Administration. Ginger has been working at Michigan Technological University since 2002 and has served as the Benefits Manager, as well as administrative support for various departments such as Auxiliary Services, Student Affairs, and Human Resources.
Ginger has an Associate's degree in Business Administration from Finlandia University, and a Bachelor's degree in Psychology from Michigan Tech.
Prior to coming to work for Michigan Tech, Ginger worked as a receptionist for the Bay Oral Surgery & Implant Center in Green Bay, WI.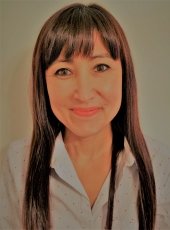 Contact
906-487-2543

101 Memorial Union
Biography
Janna Chittick works as an Administrative Aide 7 for the Business Support Center under the Office of Administration. Her responsibilities include providing administrative support for the Business Support Center and performing related tasks that contribute to an overall smooth operation for an office of diverse people and programs.
Janna was born and raised in Kazakhstan and moved to the United States with her daughter in 2012. Previously she worked as an Office Coordinator in the Nalco Limited Kazakhstan Branch.
Janna enjoys outdoor activities such as exploring many hiking trails around the Keweenaw, visiting beautiful waterfalls in the Peninsula, picking wild blueberries during the summer, and cross country skiing or sledding during the winter time.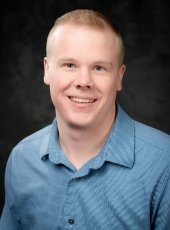 Contact
906-487-2701

Facilities Building
Brent Kari
Central Receiving Specialist
Biography
Brent Kari is the Central Receiving Specialist for the Business Support Center under the Office of Administration. He is responsible for receiving incoming parcel and freight shipments, coordinating the delivery of the received shipments throughout campus, and managing freight shipments from the University. Brent is also involved with deliveries for special events on campus, inventory management and purchasing.
Prior to Michigan Tech, Brent has had several years of experience with inventory and logistics.