ANNOUNCEMENTS
Dow Building - North Entrance Detour
Construction work will continue at the Dow Building north entrance canopy on Wednesday, November 29, beginning at 8:00 AM and will be completed by 12:00 PM on Friday, December 1. Access and egress at the Dow Building's north entrance will be detoured through the 1st floor loading dock area (Dow 103) during the workday hours (8:00 AM - 5:00 PM) on these days.
---
Seventh Avenue Parking Lot Construction
Michigan Technological University has begun construction of a new parking lot located on the corner of Garnet Street and Seventh Avenue in Houghton. For complete details, visit the dedicated webpage.
---
Alumni Way Gateway Project Construction Begins
Construction on the Alumni Way Gateway Project began in July. The majority of the work is completed, with the exception of the actual columns, arch and brick pavers. The metal arch is nearing completion and will be installed sometime around this weekend (estimation Nov. 10-13). We are waiting for the cast stone/limestone to arrive within the next two weeks; thus, the remainder of the stonework should be completed by the end of November.
Vehicle and pedestrian traffic has been impacted by this construction. The map below shows the designated construction zone as well as how vehicle traffic will be rerouted through parking lot #1 to Cliff Drive. To assist with pedestrian traffic flow, part of the new sidewalk is open. Please remember to be alert and use caution when walking around and near construction sites. We hope to have the entire walkway open in early December.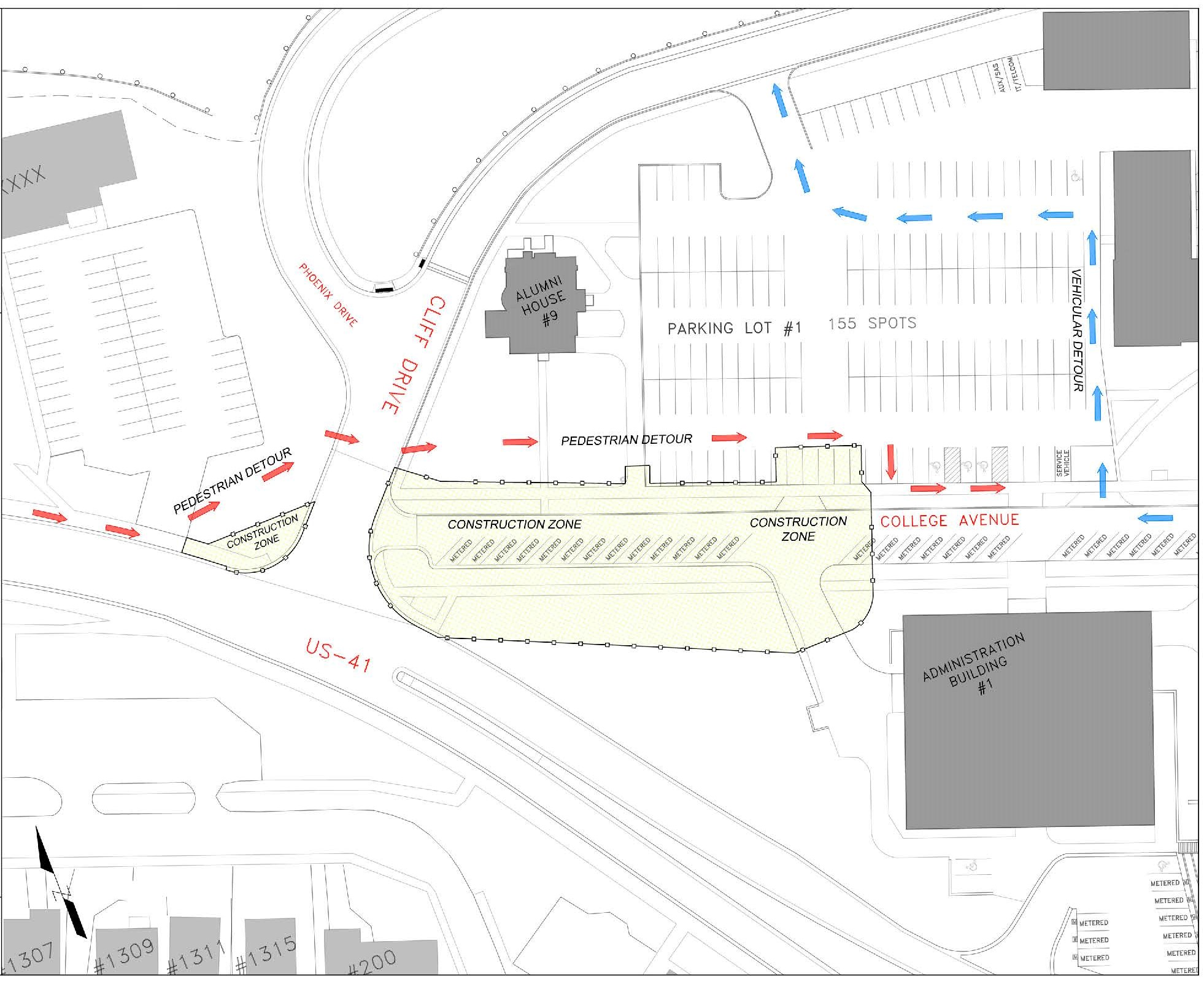 Below is a rendering of how the final project is anticipated to look.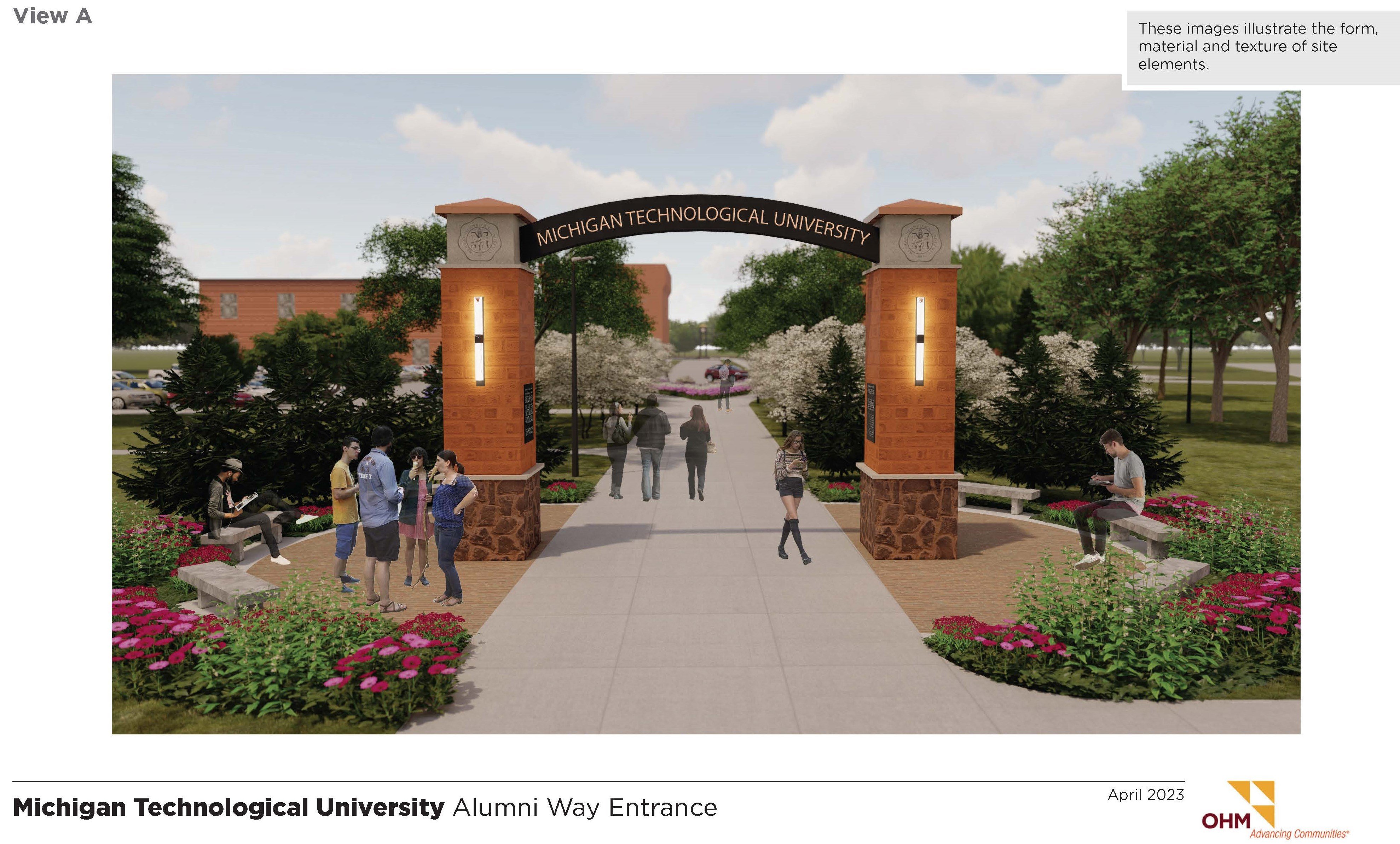 ---
906-483-SNOW (7669)
For assistance, please contact:
906-487-2303
Heat. Lights. Clean buildings. Safe, sustainable systems. Infrastructure additions, and improvements. From our beautiful campus grounds to our physical plants, we're the people who power Michigan Tech, supporting and joining faculty, staff, and students in pursuit of excellence.