Nathir A. Rawashdeh, Ph.D.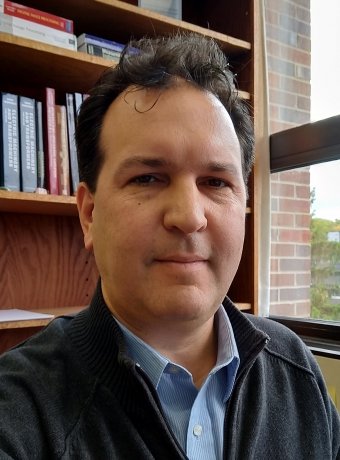 Contact
Tel. 906-487-1611
Office: EERC 411
Assistant Professor
Mechatronics, Electrical, and Robotics Engineering Technology (MERET) Division
Ph.D., Electrical Engineering, University of Kentucky
MS, Electrical and Computer Engineering, University of Massachusetts, Amherst
BS, Electrical Engineering, University of Kentucky
Biography
Nathir Ahmad Rawashdeh joined the College of Computing faculty in August 2019. Prior to that, he was an Associate Professor in the Mechatronics Engineering Department at the German Jordanian University, where he spent 10 years. He served as the Acting Vice Dean of the School of Applied Technical Science, the Chair of the Department of Mechatronics Engineering, and the academic Exchange Coordinator with German partner universities. Dr. Rawashdeh received the Ph.D. and BS in Electrical Engineering from the University of Kentucky in 2007 and 2000, respectively. He also holds an MS in Electrical and Computer Engineering from the University of Massachusetts, Amherst. He spent two years as a Senior Software Engineer, in the laser division's Color Science and Imaging Department, at Lexmark International, Inc. in Lexington, Kentucky. Between 2000 and 2003, he was with The MathWorks, Inc. in Natick, Massachusetts working on software quality engineering for embedded DSP programming using MATLAB and Simulink. He has experience with European Union funded projects and served on several organizing and review committees. He is fluent in English, German and Arabic. His interests include unmanned ground vehicles, electromobility, robotics, image analysis, and color science.
Research Interests
Image Analysis
Mobile Robots
Autonomous Driving
Mechatronics Education
Teaching Interests
Control Systems
Programmable Logic Controllers
Signal and Image Processing
Instrumentation and Measurement
Sensors and Actuators
Industrial Robots
MATLAB