John Sandell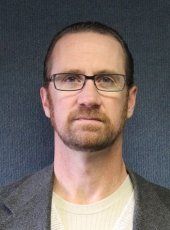 Associate Professor, Chemical Engineering
PhD, Michigan Technological University
Biography
My research interests include researching issues related to engineering pedagogy, alternative materials utilization, fire protection, fire safety, and chemical process safety.
Fire Protection
The development of innovative fire suppression systems is an on-going problem especially in the chemical process industries. Specifically new advances in technology related to fire protection systems for processes and process structures is currently needed. New materials used in today's manufacturing facilities require advanced fire protection techniques and technologies. This will include the use of materials microscopy techniques including the development of novel uses of electron beam analytical techniques for engineering applications (electron microprobe and SEM focused).
Engineering Education
With the use of new technologies in today's classroom, students are now exposed to a wide variety of multimedia approaches to teaching. As a result, there is a continuous need for college instructors to develop new and effective teaching techniques. This requires a comprehensive study focused on student behavior in a classroom setting.
Research Interests
Fire protection and environmental engineering
Sandell, J.F., "Chemical Engineering Technician: Profile". Materials provided for this article published in Tech Directions (February 2003).
Sandell, J.F., G.R., Dewey, L.L., Sutter, J.A., Willemin, "Evaluation of Lead Bearing Phases in Municipal Waste Combustor Fly Ash". ASCE Journal of Environmental Engineering, January 1996 Vol. 122 (1), pp. 34 40.
Sutter, L.L., G.R., Dewey, J.F. Sandell, "Characterization of Lead Bearing Phases in Municipal Waste Combustor Fly Ash", The Proceedings of the Microscopy Society of America, August 1996.
Dewey, G.R., L.L., Sutter, J.F., Sandell, "Reactivity Based Approach for Classifying Fly Ash", The Proceedings of the American Power Conference, April 1996, Chicago, IL.