Faith A. Morrison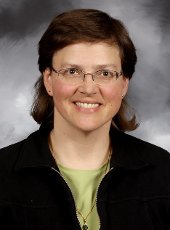 Contact
Professor Emerita, Chemical Engineering
PhD, University of Massachusetts
BSE, Chemical Engineering, Princeton University
Biography
Dr. Morrison's interests and expertise in the field of polymer rheology have culminated in two books with leading publishers, short courses, and research publications with collaborators in diverse fields. Morrison's recent focus is on engineering education, particularly devising the materials and methods that are needed to ensure effective education in a changing world. Morrison's courses are online through iTunesU, and as "DrMorrisonMTU" she maintains an active YouTube channel. She is the editor of the Rheology Bulletin and in 2015 received the Distinguished Service Award of the Society of Rheology.
Links of Interest
Graduate Activities
Graduate Program Review
Graduate Program Assessment
Professional Development of Graduate Students
Diversity and Inclusion
Research Interests
Rheology
Fluid Mechanics
Better Educational Materials
Morrison, Faith A., An Introduction to Fluid Mechanics (Cambridge University Press, 2013), ISBN: 978-1-107-00353-8. Read More
Morrison, Faith A., Understanding Rheology (Oxford University Press, 2001), ISBN 0-19-514166-0. Read More
King, Julia A., Via, Michael D., Morrison, Faith A., Wiese, Kyle R., Beach, Edsel A., Cieslinski, Mark J., Bogucki, Gregg R. "Characterization of Exfoliated Graphite Nanoplatelet/Polycarbonate Composites: Electrical and Thermal Conductivity, and Tensile, Flexural, and Rheological Properties," Journal of Composite Materials, 2011.
Zuidema, Jonathan M., Pap, M. M., Jaroch, D. B., Morrison, Faith A., Gilbert, Ryan J., "Fabrication and Characterization of Tunable Polysaccharide Hydrogel Blends for Neural Repair," Acta Biomaterialia 7(4),1634-1643 (2011).
Morrison, Faith A., "Constitutive Modeling of Viscoelastic Fluids," Encyclopedia of Life Support Systems (UNESCO): Rheology, section 6.197-8, Crispulo Gallegos, editor invited; 2010.
King, Julia A., Michael D. Via, Jason M. Keith, Faith A. Morrison, "Effects of Carbon Fillers on Rheology of Polypropylene Based Resins," Journal of Composite Materials, 43(25), 3073-3089 (2009).
Morrison, Faith A., Drawing the Connections: Engineering Science and Engineering Practice," Chemical Engineering Education, 110-115, Spring 2005.