"What was the greatest benefit of participating in Business Careers Day?"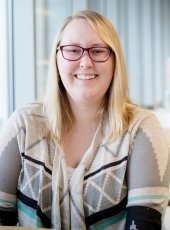 Kathleen Draves, Accounting
"The value of participating in Business Careers Day was being able to network with students aspiring to have careers in the business world. While recruiting for Walmart at this event, our team got to meet plenty of bright, ambitious individuals looking to get into the business workforce."
---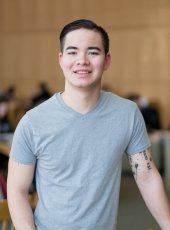 Tim Brandt, Accounting and Finance
"Being a business major at a school that is most well-known for STEM programs can be daunting when it comes to searching for a job, internship, or co-op. During Business Careers Day, I was far less anxious or worried about finding a company to talk about possible future employment. I found that talking with the company representatives more relaxed. I personally find that I get rather anxious when trying to talk with a potential employer, so the greatest lesson that stood out from Business Careers Day was that company representatives are easy to talk with. It reminded me that they're also people, not intimidating monsters. I had no reason to be anxious."
---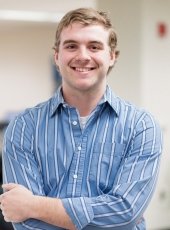 Kelby Chrivia, Engineering Management
"I feel the most beneficial and most important part of Business Careers Day is that it opens up opportunities for students to connect with companies looking strictly for business students. Going to Career Fair can be difficult, especially at Michigan Tech where engineering is the predominate career, but Business Careers Day is the best way to find those companies looking for us (business students)."
---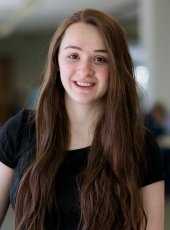 Marina Brusso, Marketing and Management
When I started at Michigan Tech I attended my first Career Fair and was surprised to find out how few companies actually recruited marketing majors. Being at an engineering university, this is understandable. Business Careers Day happened for the first time this fall. I was very surprised how many companies came out for the event. I'm excited to see what opportunities open up to me and other business students here at Tech. There is definitely an initiative in the School of Business and Economics to get students internships/co-ops/full time jobs. I think this initiative really shined through in the work that went into creating the first Business Careers Day.
---
Business Careers Day introduces business students and all Tech students to industry representatives.
If your company wishes to attend a future event, email: business@mtu.edu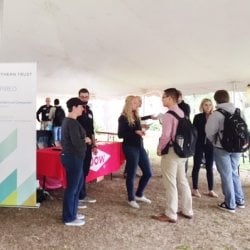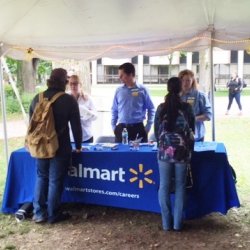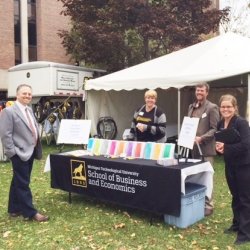 Michigan Technological University is a public research university founded in 1885 in Houghton, Michigan, and is home to more than 7,000 students from 55 countries around the world. Consistently ranked among the best universities in the country for return on investment, Michigan's flagship technological university offers more than 120 undergraduate and graduate degree programs in science and technology, engineering, computing, forestry, business and economics, health professions, humanities, mathematics, social sciences, and the arts. The rural campus is situated just miles from Lake Superior in Michigan's Upper Peninsula, offering year-round opportunities for outdoor adventure.